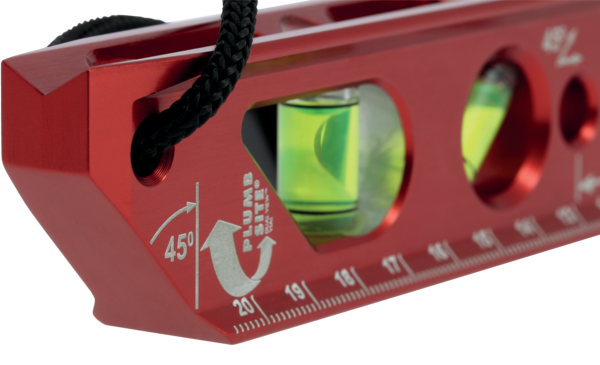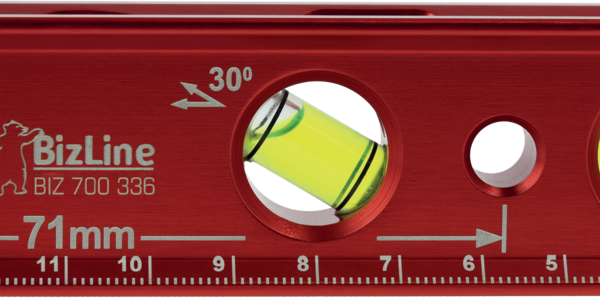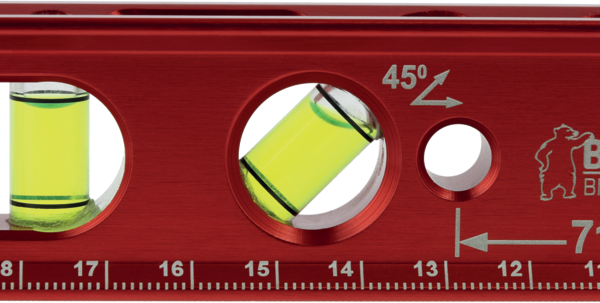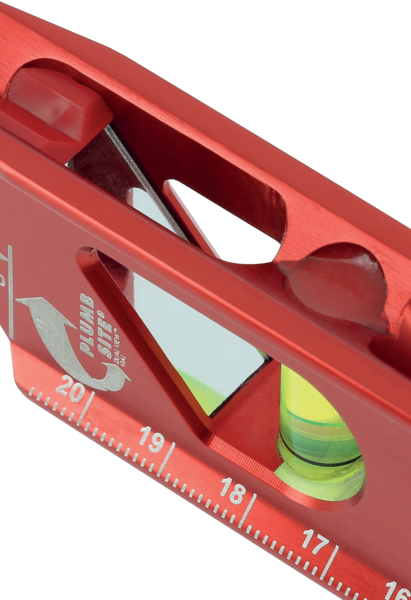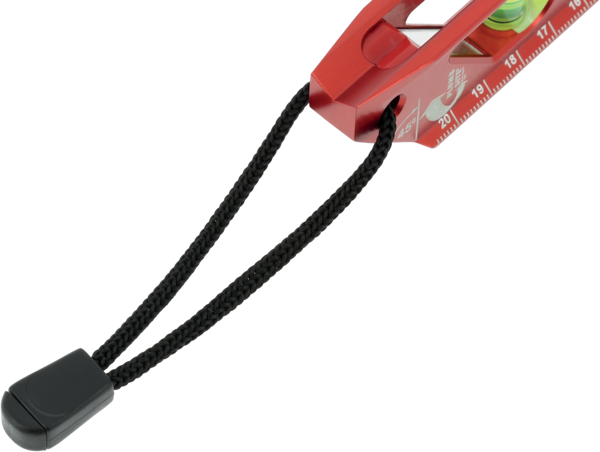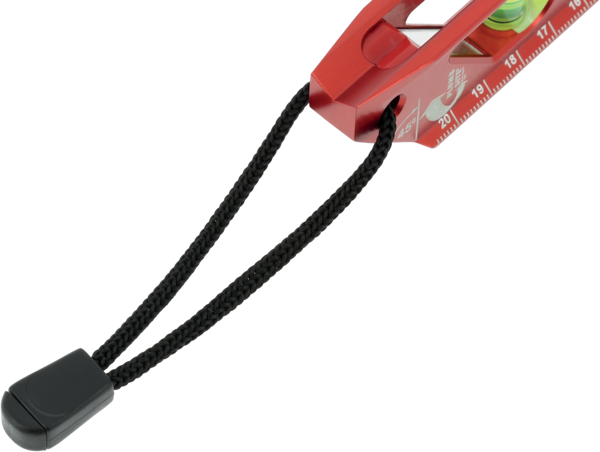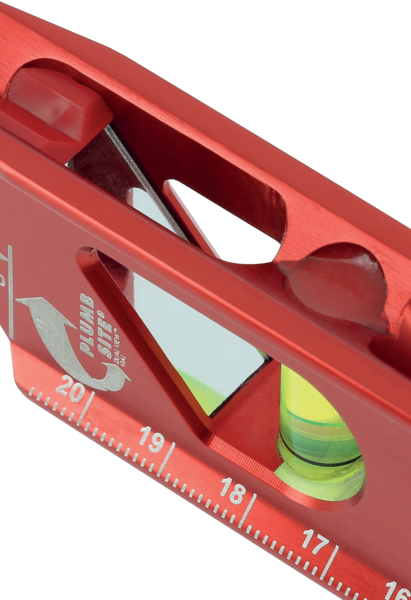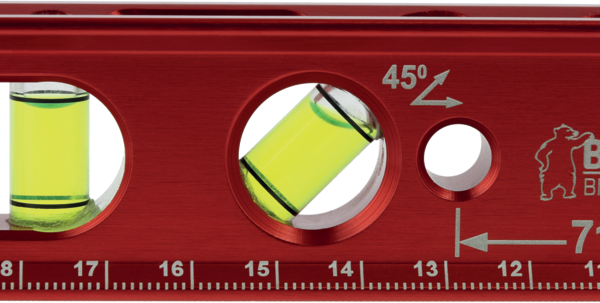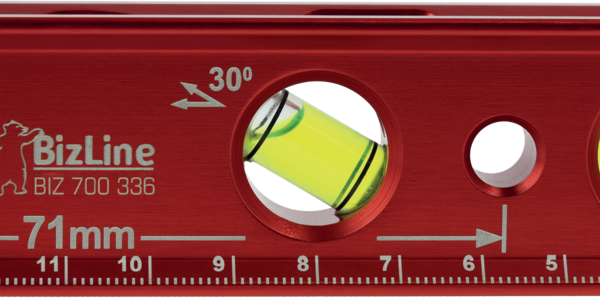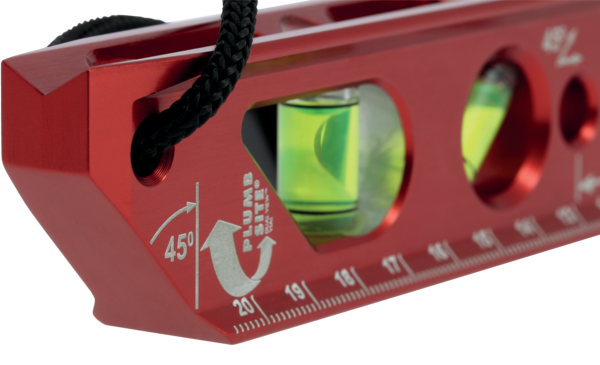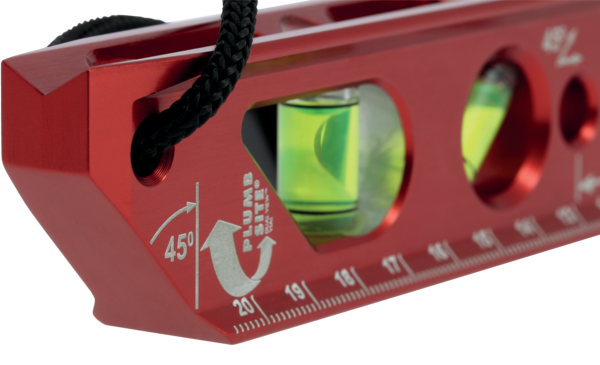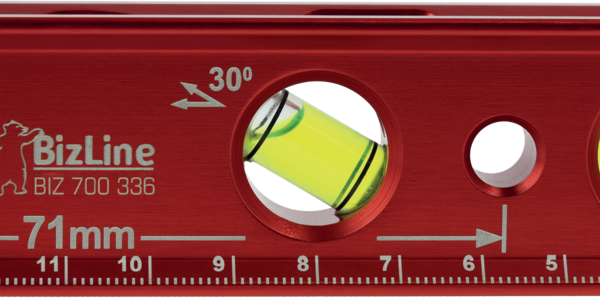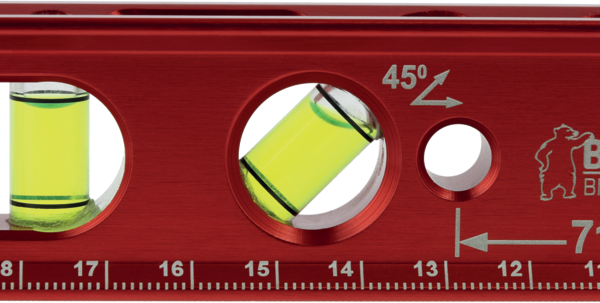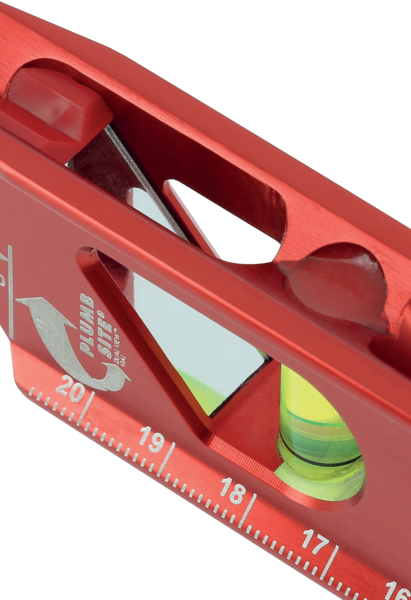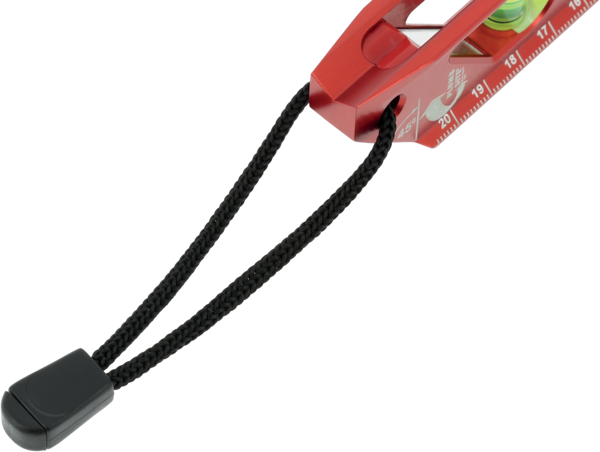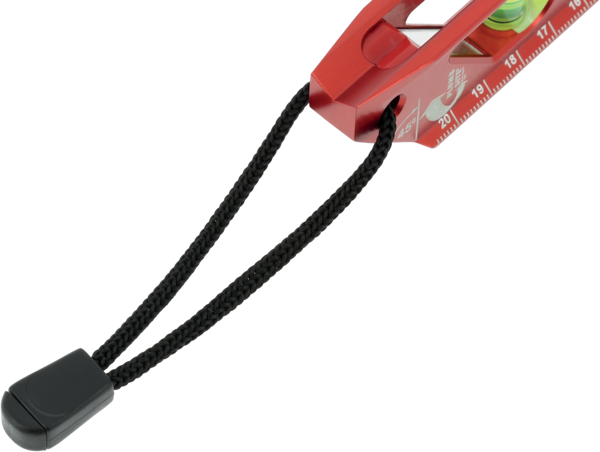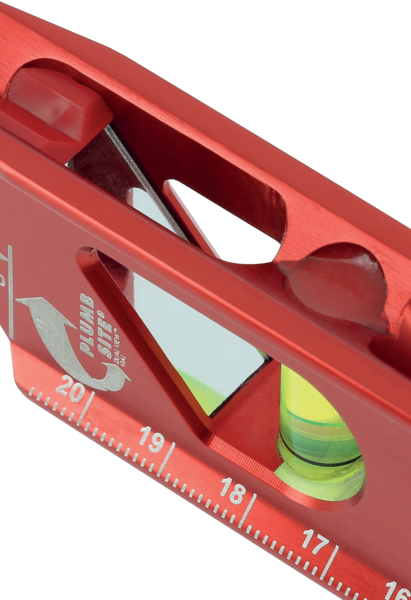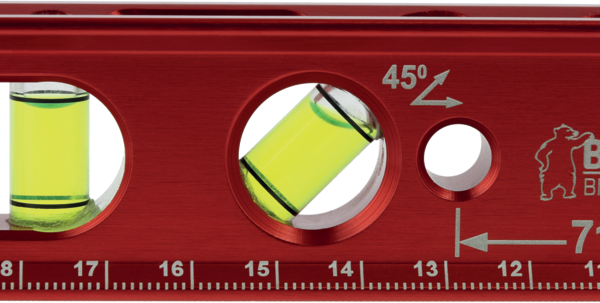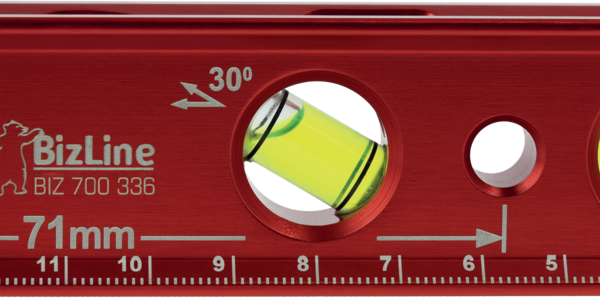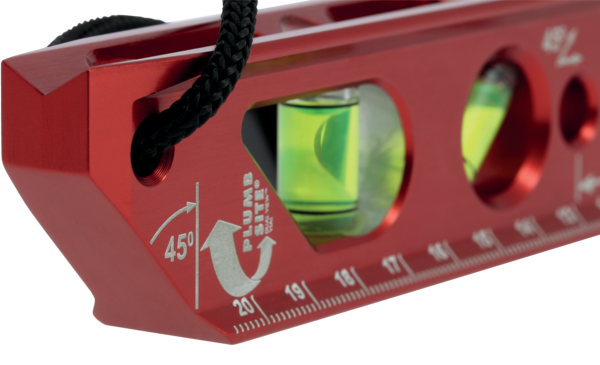 Metallised level with corrosion-resistant paint.
Comprises 4 level vials set with epoxy: vertical plumb site, horizontal, 45° and 30° levels.
Avantages :
Rare-earth magnets, high quality materials for better fixing.
V-shaped grove to allow measurements for pipes and pipework for fixing.
Drilling holes marked every 71 mm in accordance with standard DIN 49075.
Application(s) :
Dual-view of vertical level for fast, accurate readings.
Lower magnetic foot adheres to metal surfaces.

Magnetic Torpedo Level 230 mm