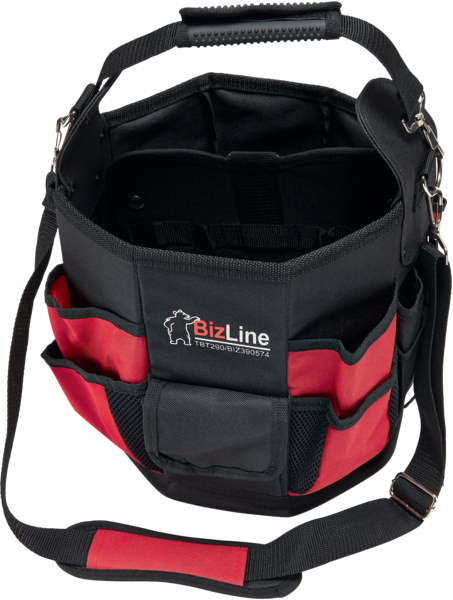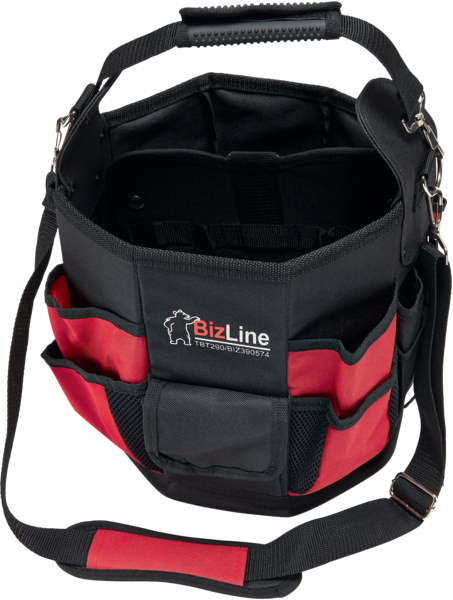 Padded grip makes carrying a heavy load more comfortable.
Multi-use pockets to organize a wide range of tools and accessories.
Adjustable shoulder strap can be hooked to metal clasps for carrying heavier loads.
Round bucket tote bag with rigid sides.
Avantages :
Removeable buffle-board to separate the bag into two compartments.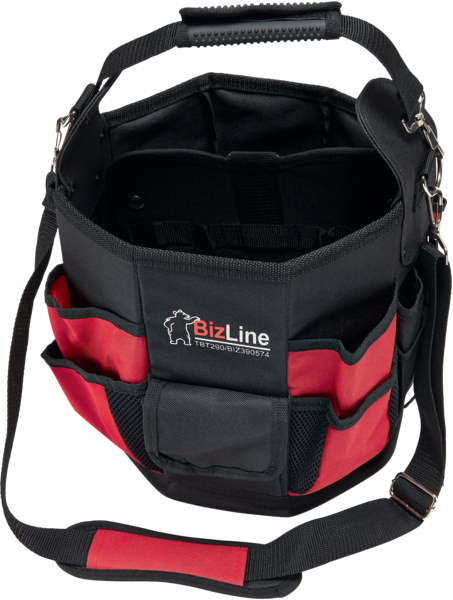 Technician tool bag 290 mm