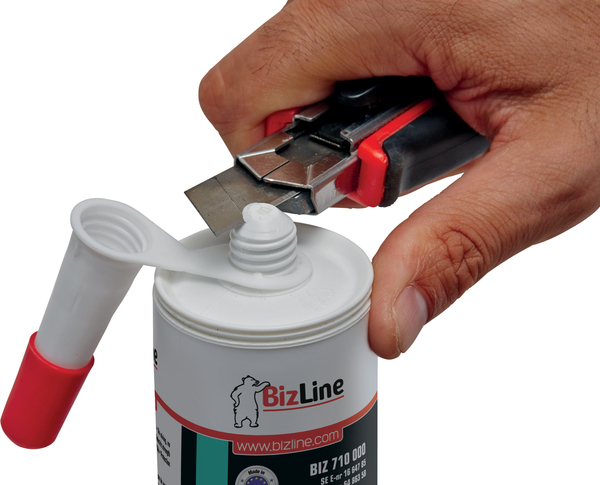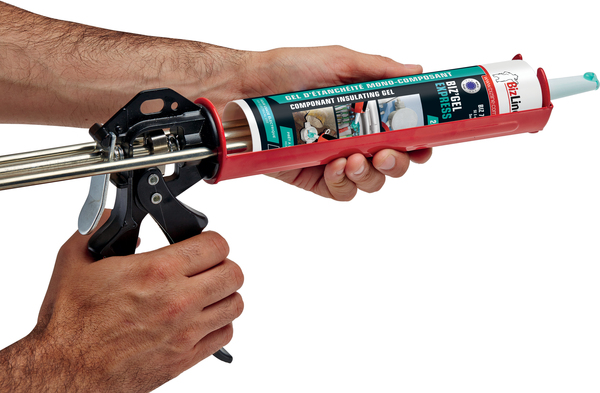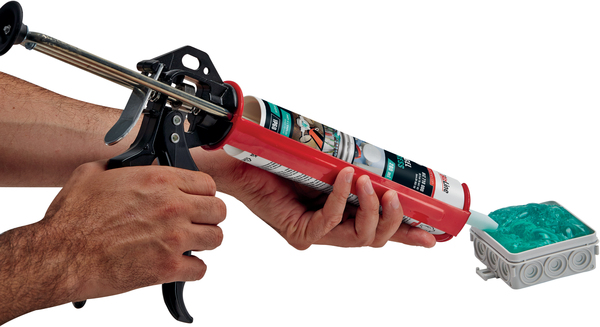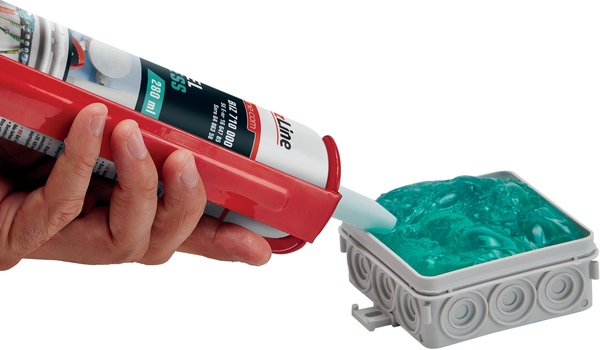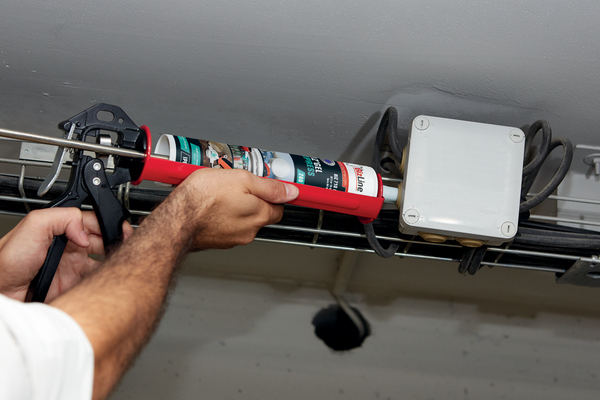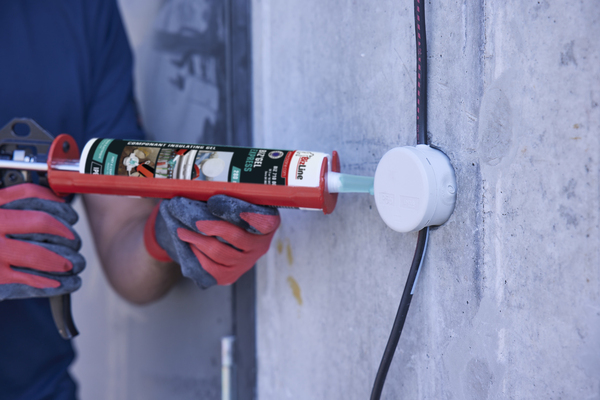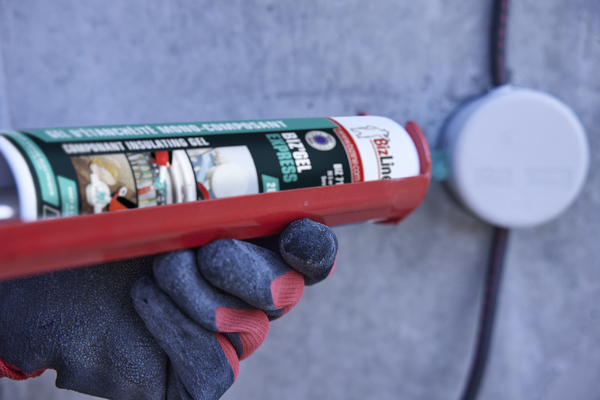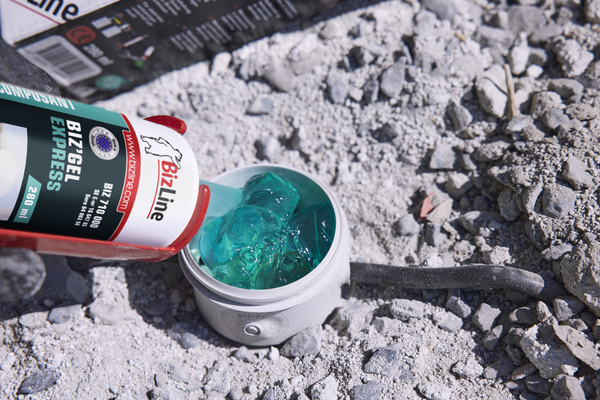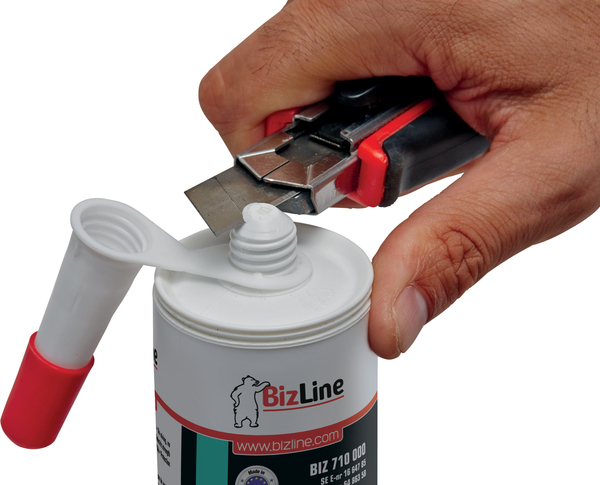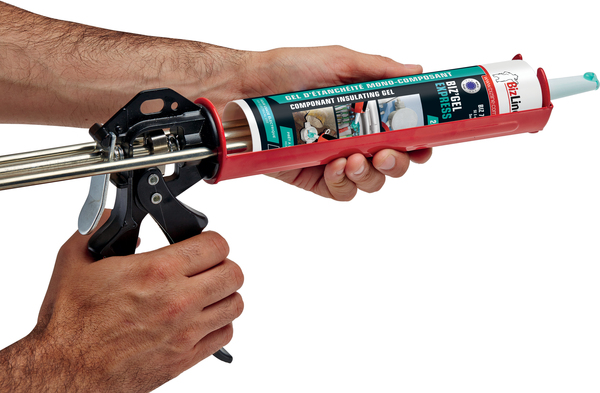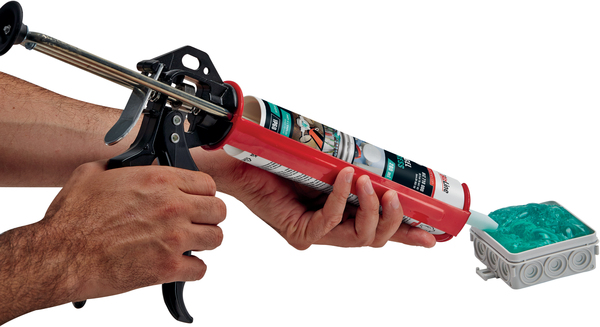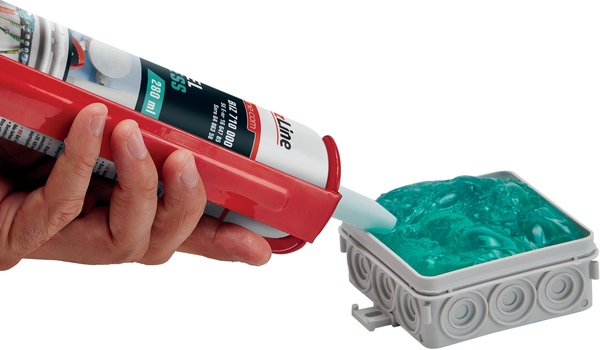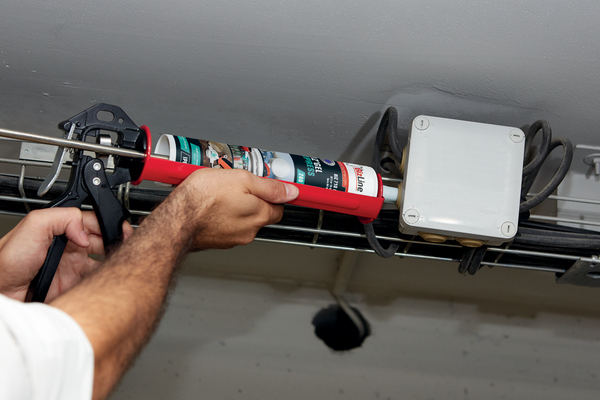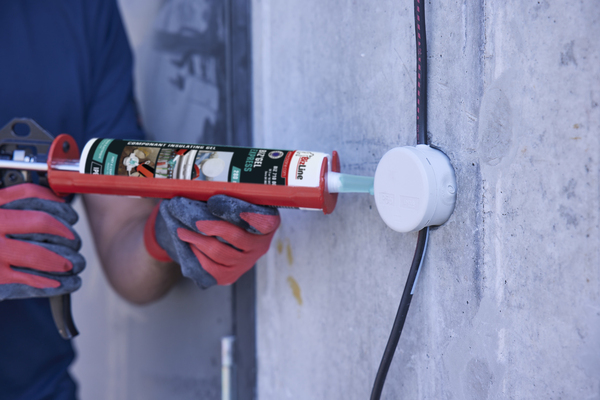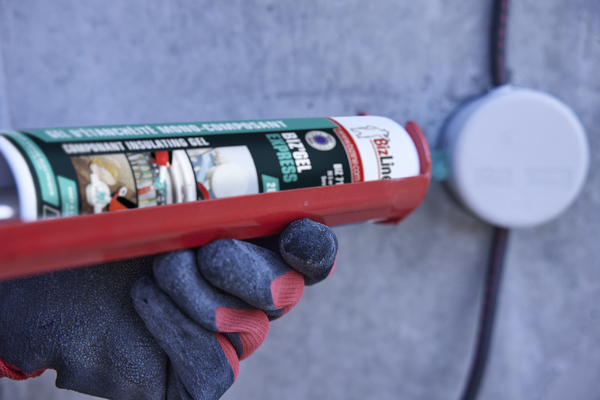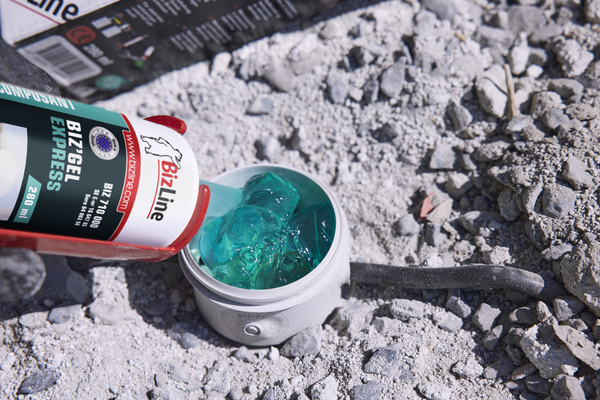 Biz'Gel express sealing gel
Mono-component ready-to-use injectable gel!
Technical specifications

Safety data sheet (SDS)

RoHS Declaration
Dielectric strength: > 23 kV/mm.
Voltage: up to 1 kV.
Installation temperature: -15 °C to +55 °C.
Operating temperature after polymerization: -60 °C to +200 °C.
Injectable and ready-to-use mono-component gel in 280 ml cartridge.
Avantages :
Ready to use.
Reusable.
Self-amalgamating.
Usable immediately at low temperature down to -40 °C!
No mixing, no waiting time.
Easily re-accessible.
Non toxic.
No shelf-life.
Application(s) :
Sealing and insulation of electrical connections.
Ideal for watertitghness of confined junction boxes, just inject BIZ'GEL EXPRESS regardless of the position of your junction box or connection system.
Ideal solution for watertightness of all junction boxes in your worksites!
Methode of use and advice
Info
Advice :
Use a cartridge gun.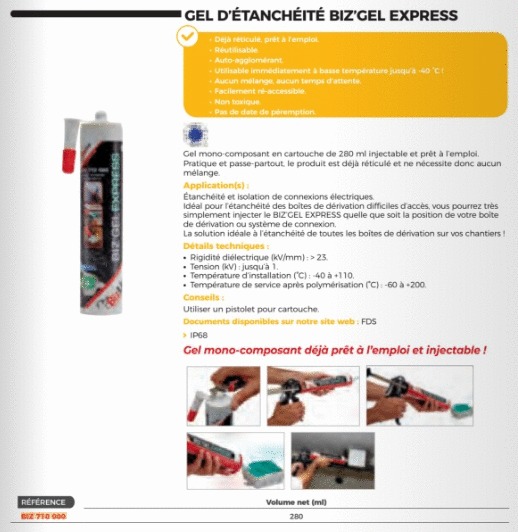 BIZ'GEL EXPRESS sealing gel 280 ml cartridge