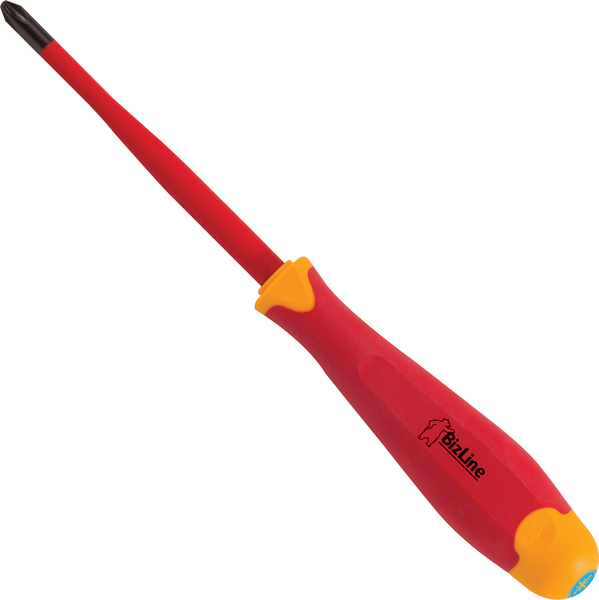 1000 V i-SLIM slotted screwdriver 2.5 x 100 mm
Access to all screws guaranteed! High tightening torque!
Blade width (mm)
2.5
3
3.5
4
5.5
6.5
4.5
6
-
Shank in high quality chromium-molybdenum-vanadium steel.
Bi-material grip in polypropylene and elastomer.
Polypropylene insulation.
Thin blade with built-in protection insulation for access to screws located deep down in electrical appliances.
Soft elastomer grip adapting perfectly to the shape of all hands, and ensuring easy tightening.
Smooth rounded tip for maximum comfort.
Flats preventing the tool from rolling.
Coloured pattern symbol on the end of the grip for easy selection.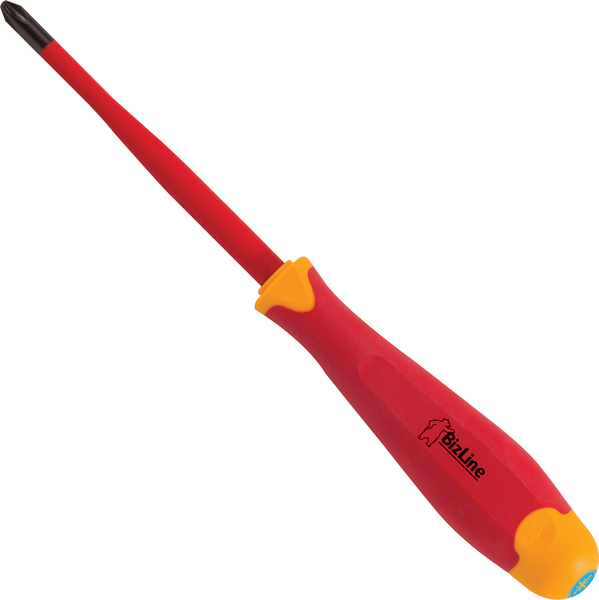 1000 V i-SLIM slotted screwdriver 2.5 x 100 mm