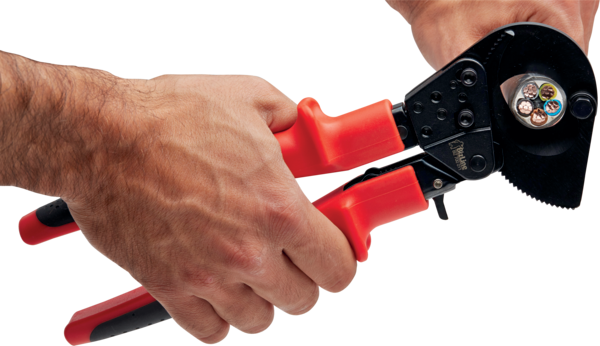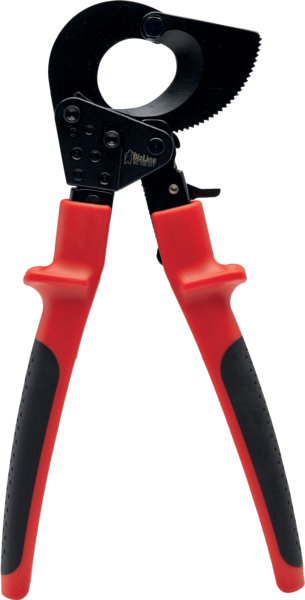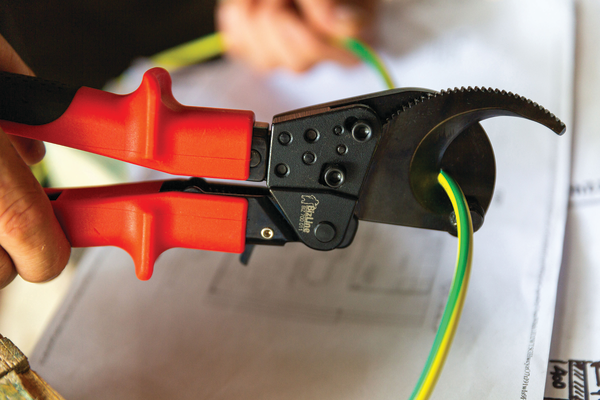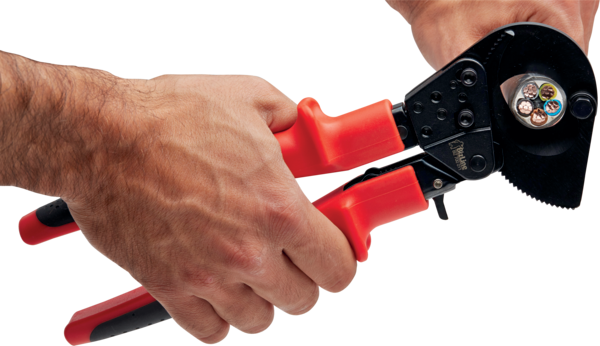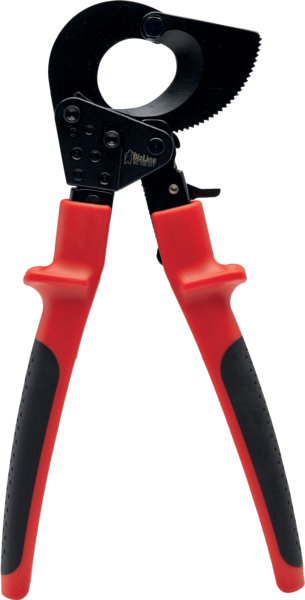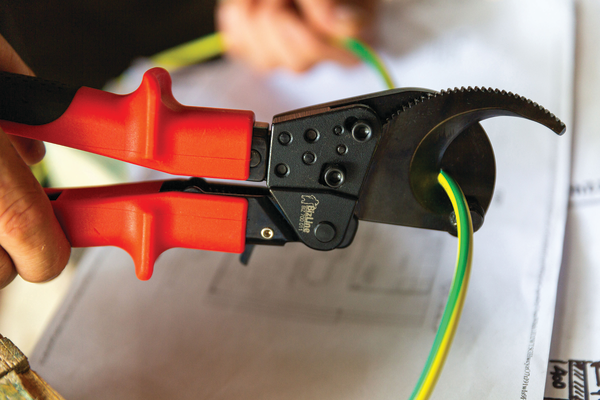 Ratchet cable cutters up to ø 32 mm
Câble Ø maximum

32mm

Cutting capacity maximum (cable section)

Cu 150/Al 240mm²

Length

290mm

Weight

730g
Application(s) :
For cables maximum Ø 32 mm.
For copper cable maximum section 150 mm².
For aluminium cable maximum section 240 mm².
Methode of use and advice
Info
Advice :
Do not use for cutting steel wires and cables.
Always observe the cable Ø and maximum sections recommended.
Grease the blade drive mechanism regularly.

Ratchet cable cutters Ø 32 mm