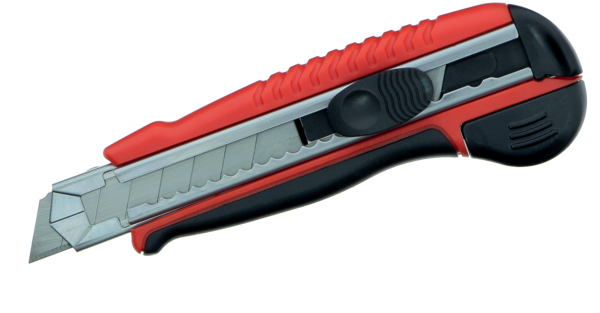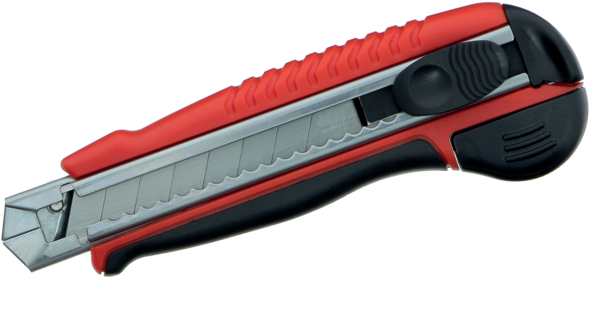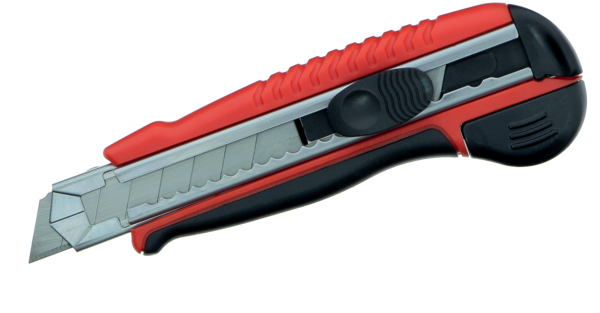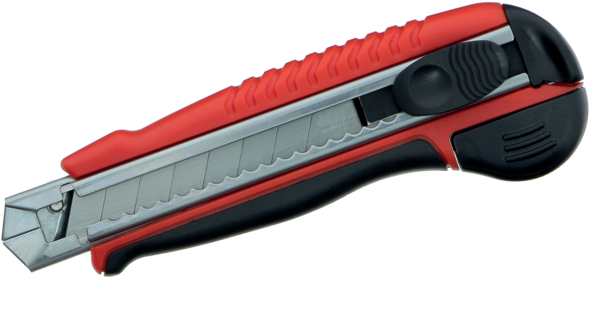 18 mm automatically reloading utility knife
Multi-component grip.
Metal blade guide with built-in blade snapper.
Self-blocking blade.
Supplied with 3 blades (1 mounted + 2 in handle storage).
Blade width 18 mm snaps into 8 sections.
Avantages :
Blade locking system on the back for difficult jobs.
Automatic blade loading.
Excellent grip thanks to bimaterial handle.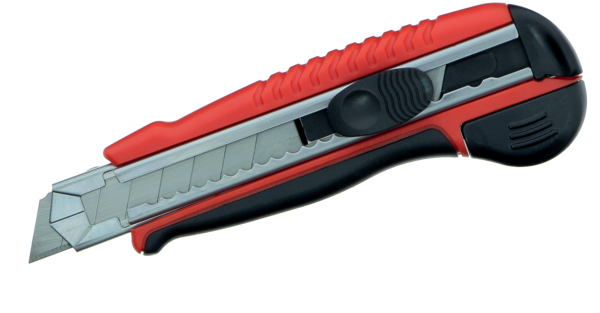 Professional ergonomic cutter