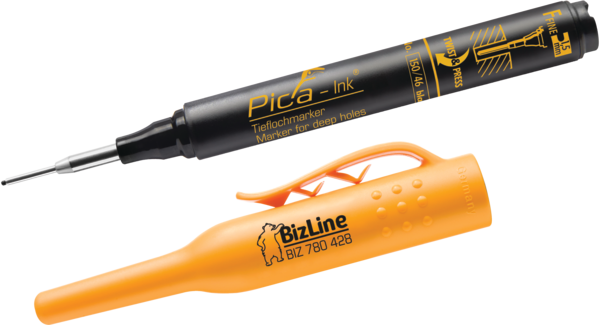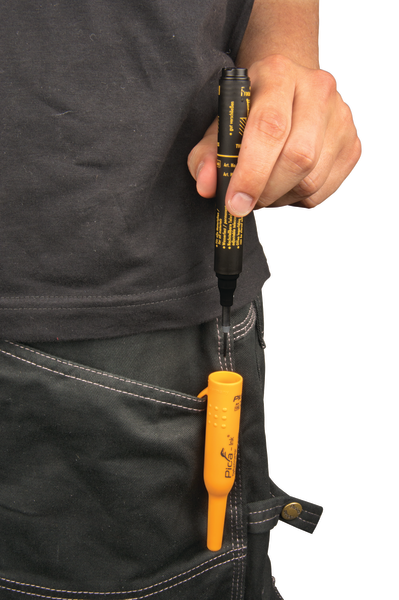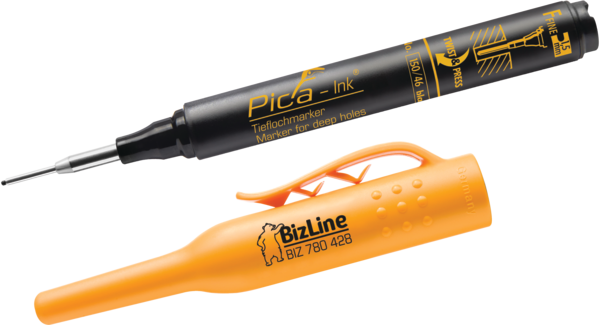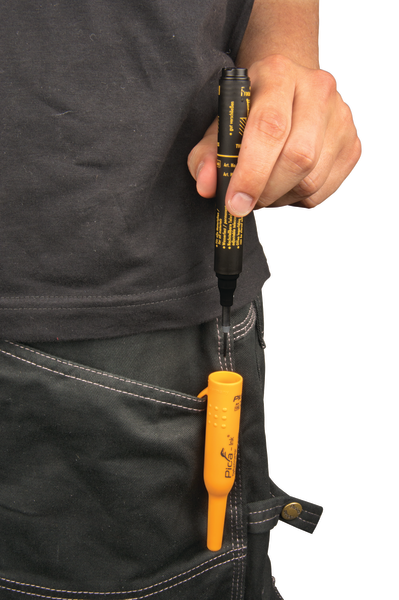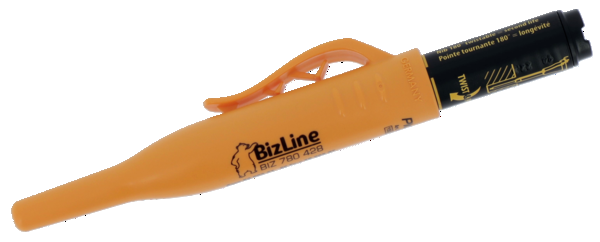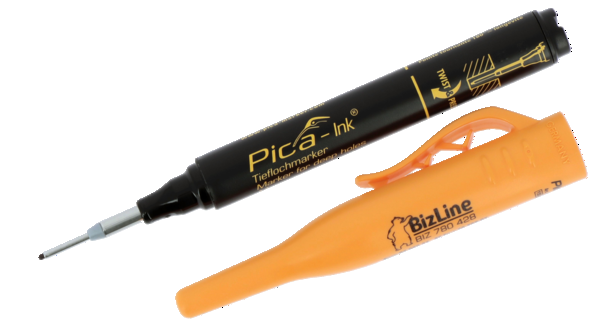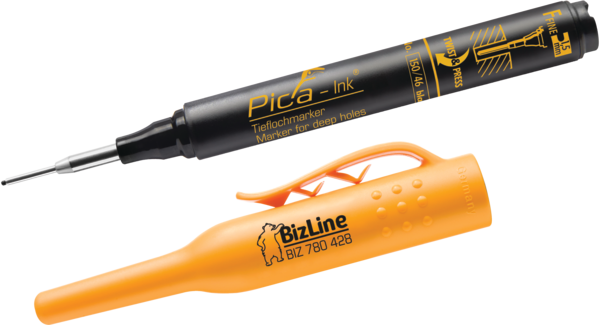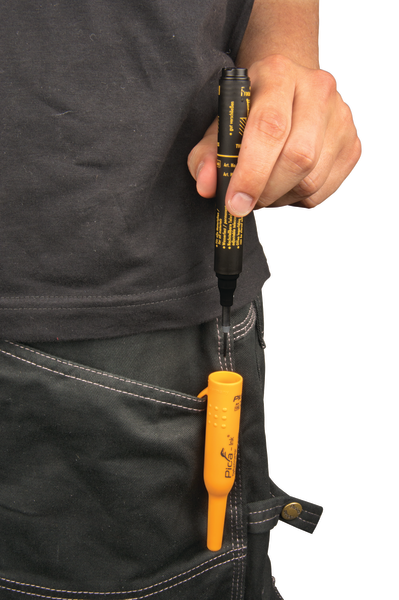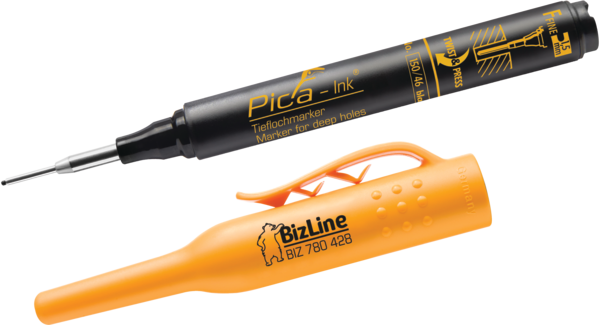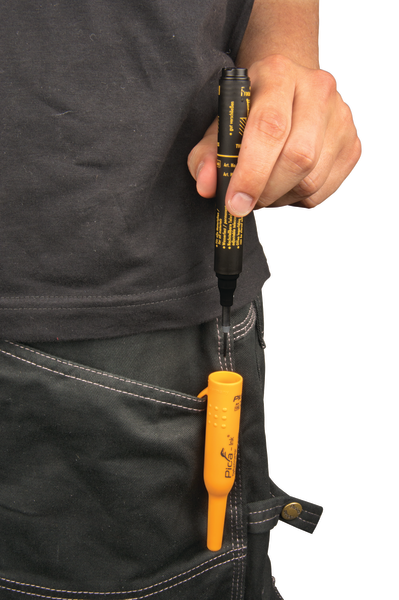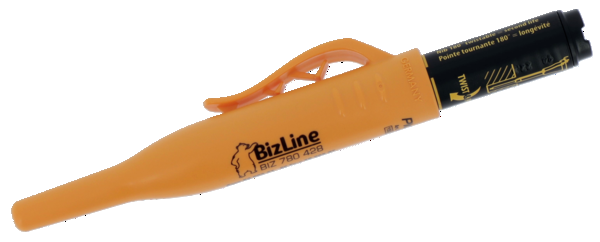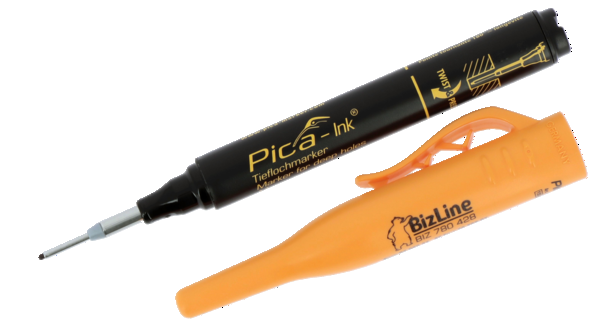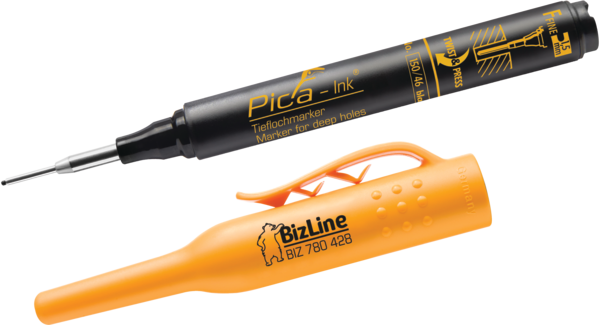 Pica Ink black marker deep holes
Made for difficult access
Telescopic tip in stainless steel Ø 1.5 mm.
'Quiver' cap.
Avantages :
Tip swivels over 180° for a 2nd life!
Application(s) :
Permanent marking on all dry surfaces.
Methode of use and advice
Info
Advice :
To prevent the product from drying, push the marker properly in the quiver cap (up to the yellow line).
Pica Ink Marker black for deep holes