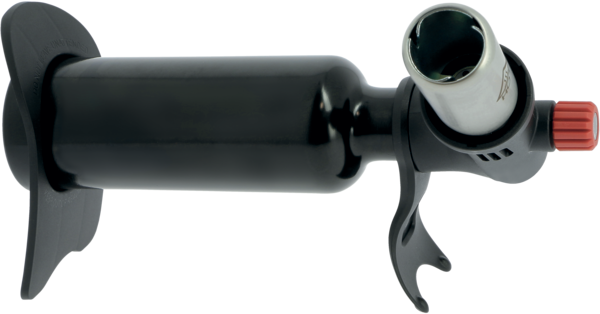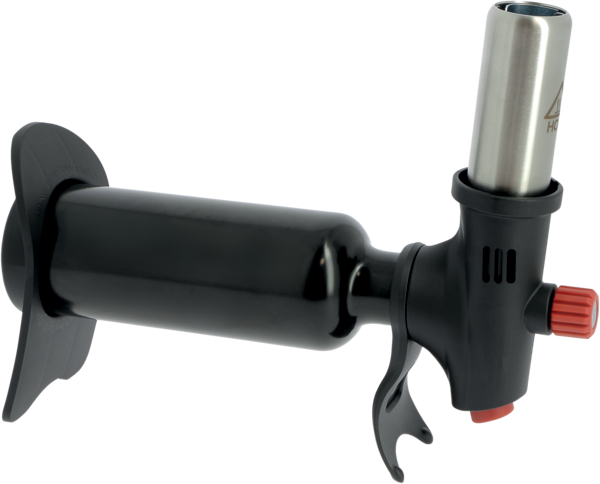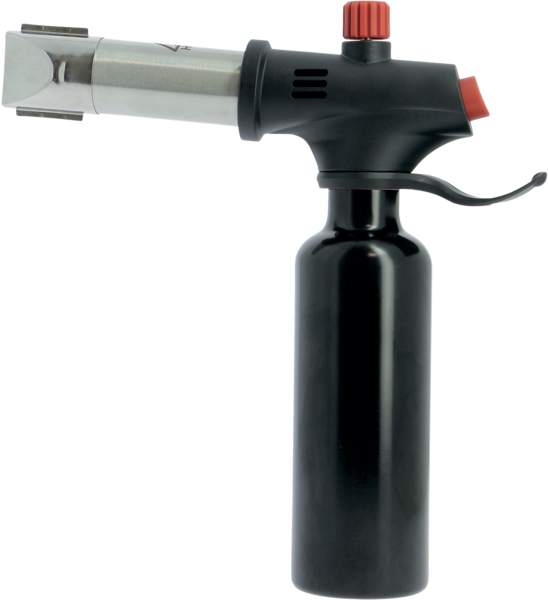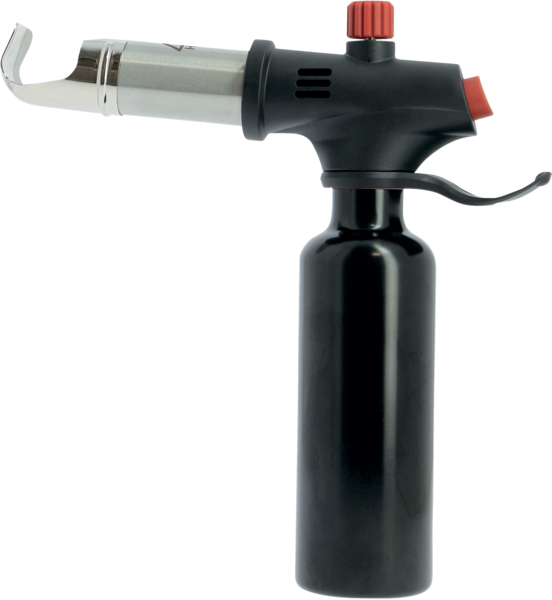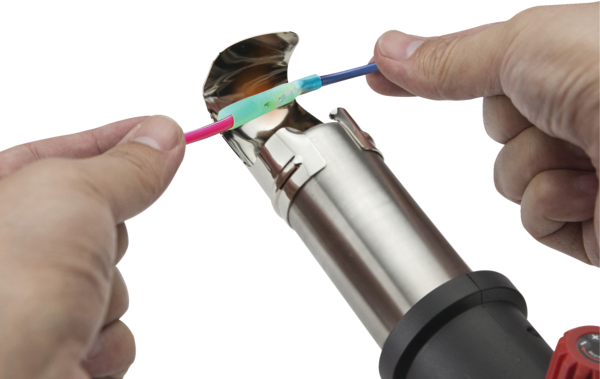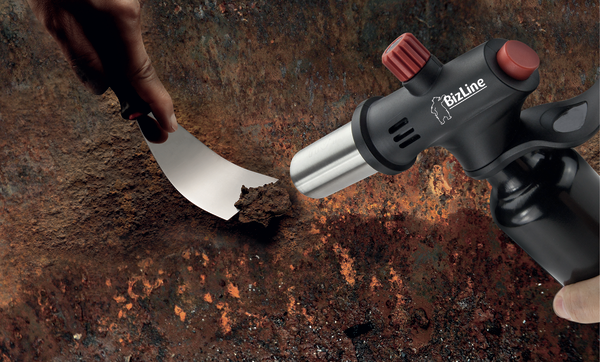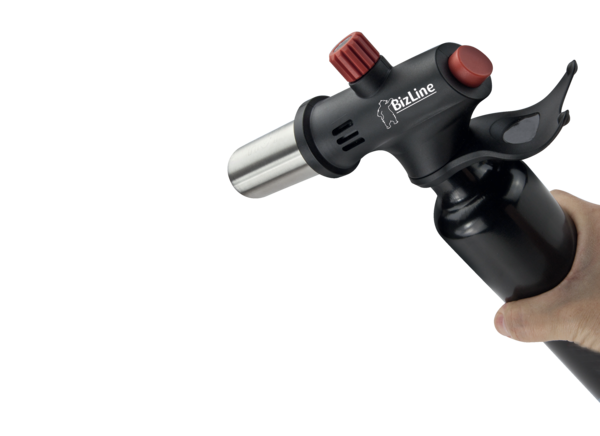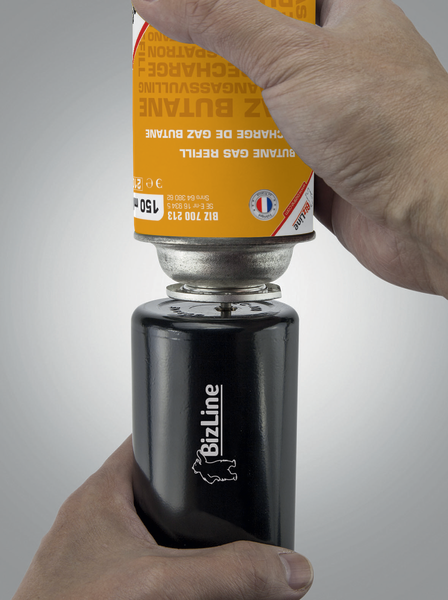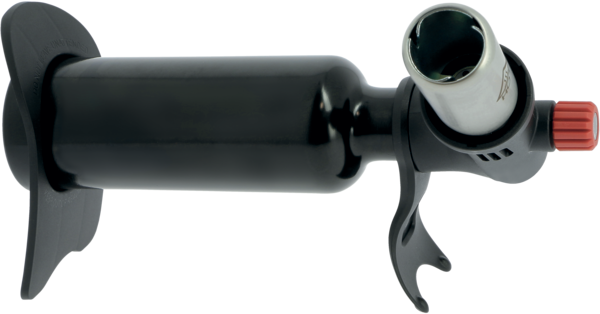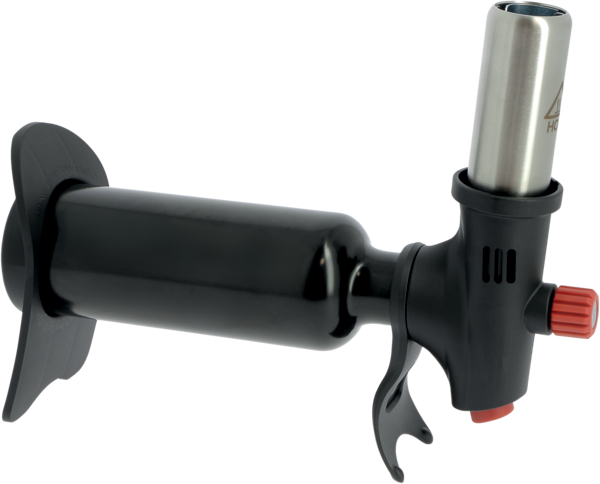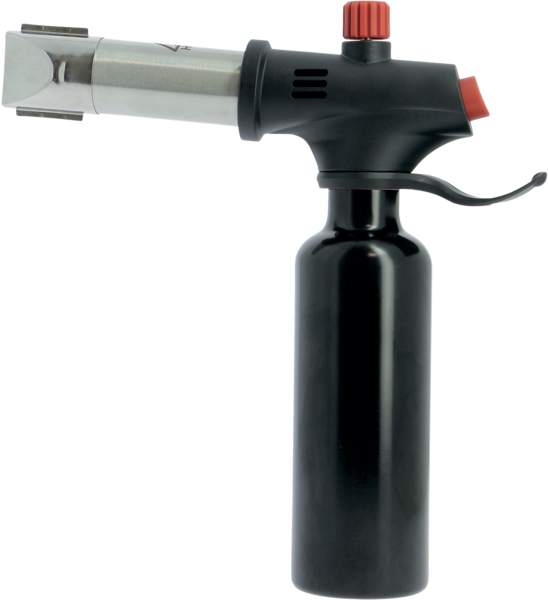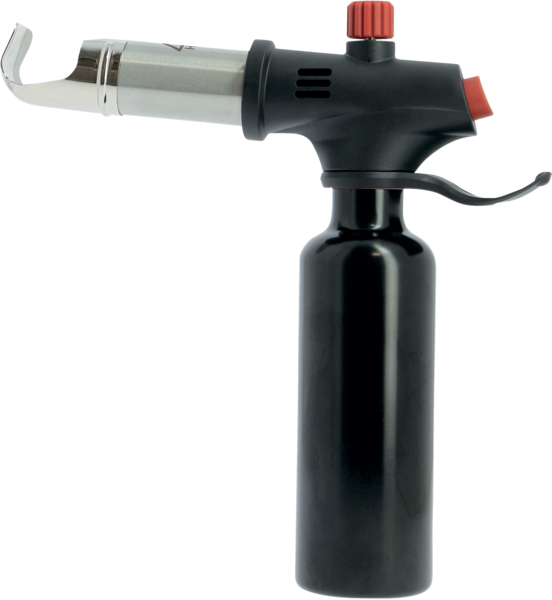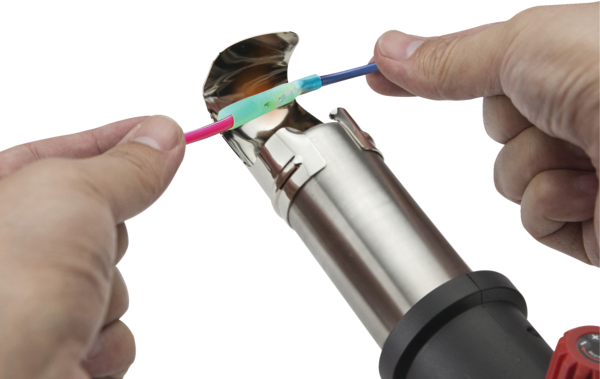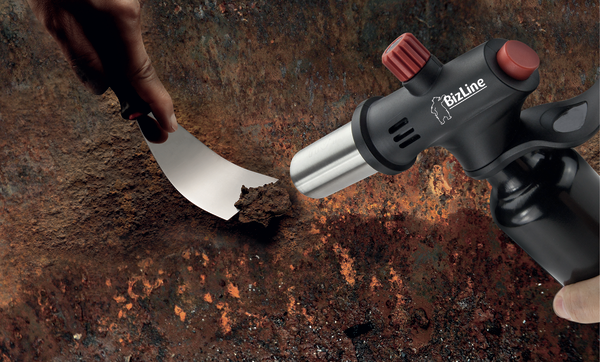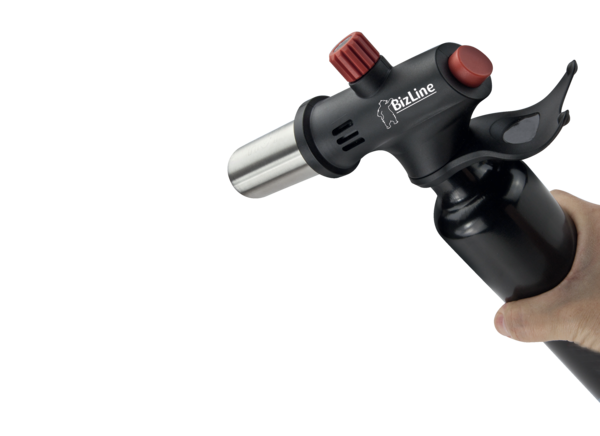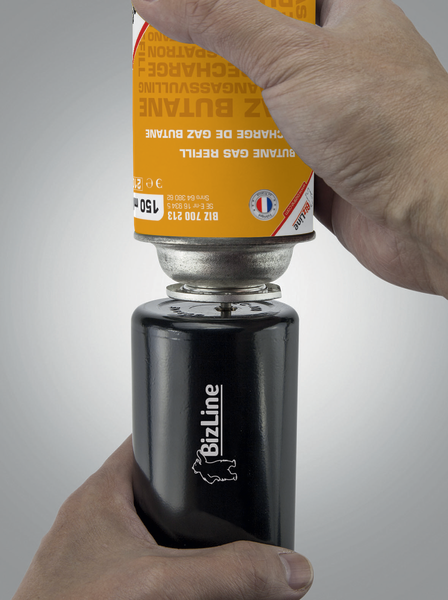 Technical specifications

Instructions
Temperature: 550 °C (maximum).
Maximum cartridge capacity: 100 g butane gas.
3 hrs stand-alone operation per full recharge.
Gas stripper allowing full mobility in use with new patented flame-retention technology to ensure safe operation.
Supplied with the following accessories:
Deflection nozzle.
Reduction nozzle.
Feet for vertical support.
Delivered without gas charge.
Rechargeable with BIZ 700 213 butane gas refills.
Application(s) :
For heating heat-shrink sleeving, plastic and rubber sleeves.
For plumbing work such as soldering of copper pipes, or for thawing frozen pipework, etc.
For stripping and drying paintwork on wood surfaces.
Methode of use and advice
Info
Methode of use :
Assemble the gun and the cartridge by screwing both parts together.
To start using the torch, turn the thumb wheel on the top towards "+" by a quarter turn and press the switch.
To turn off the torch, turn the thumb wheel on the top towards the "-" as far as possible.
Gas hot air gun