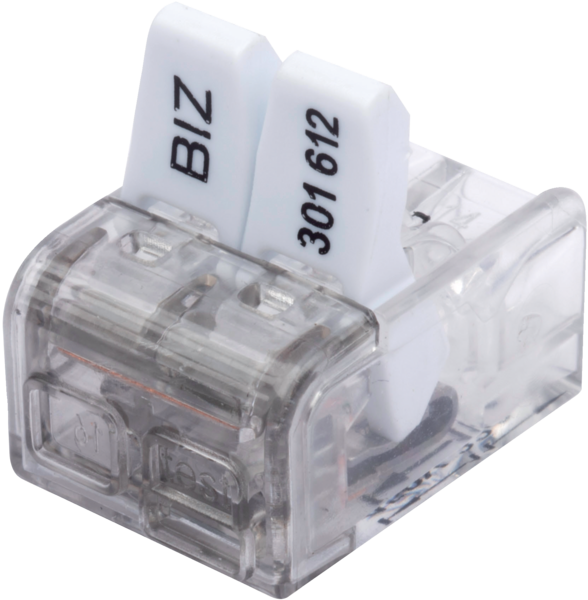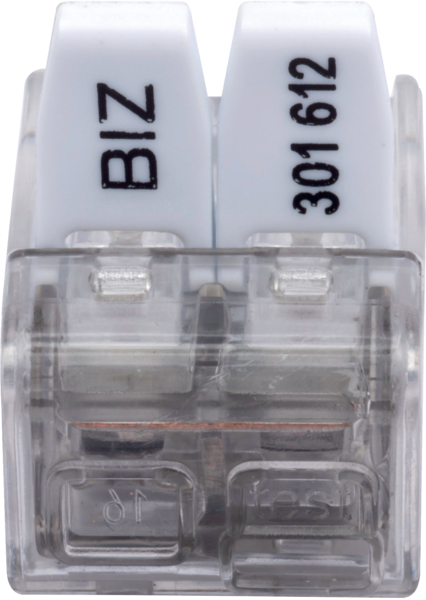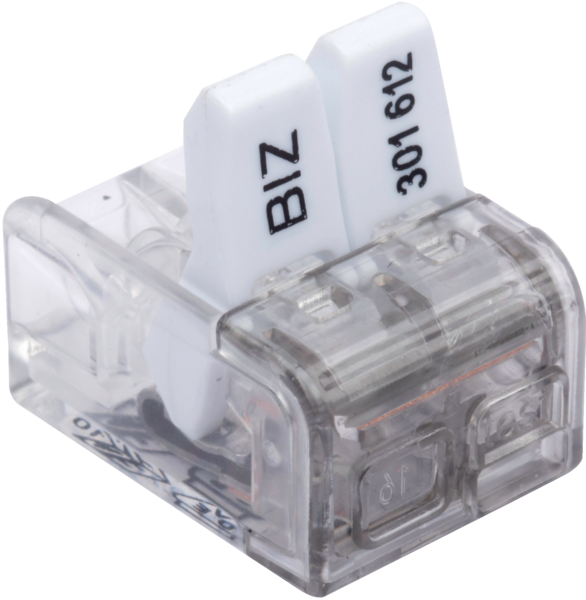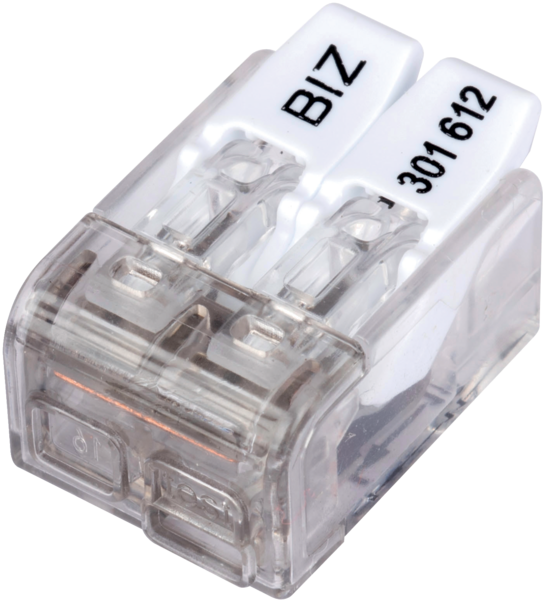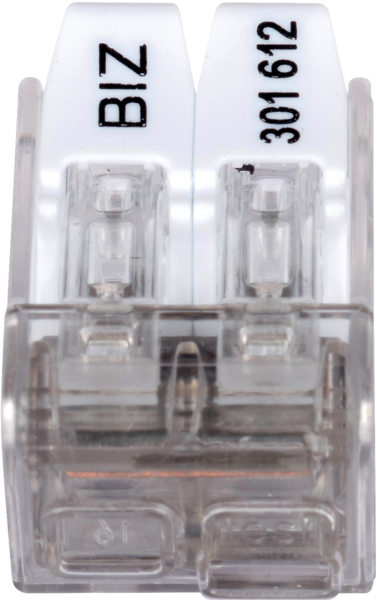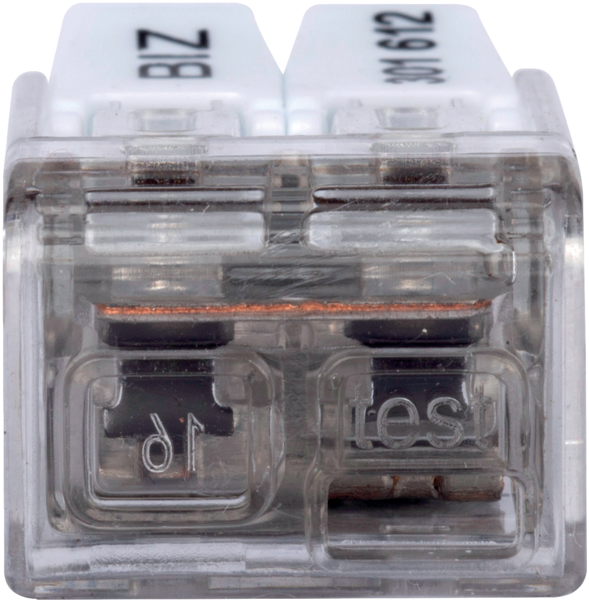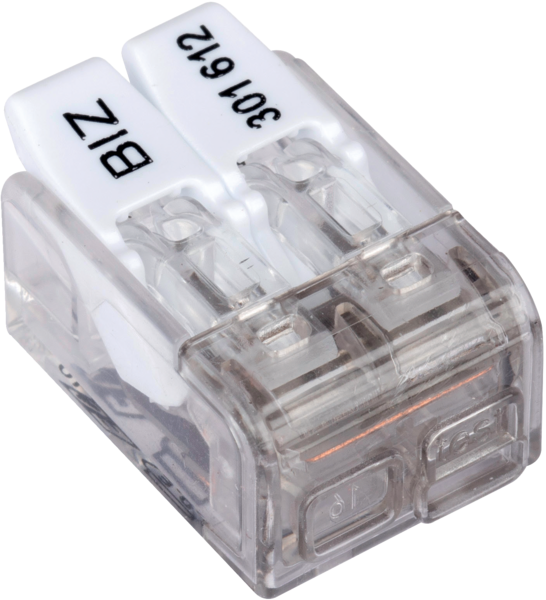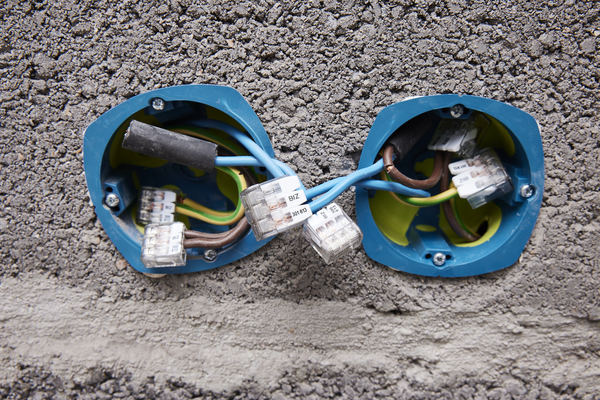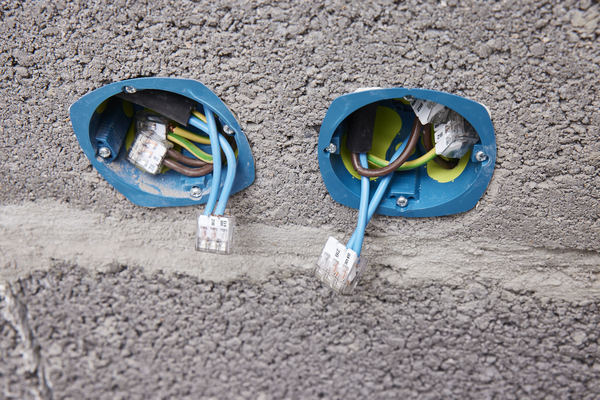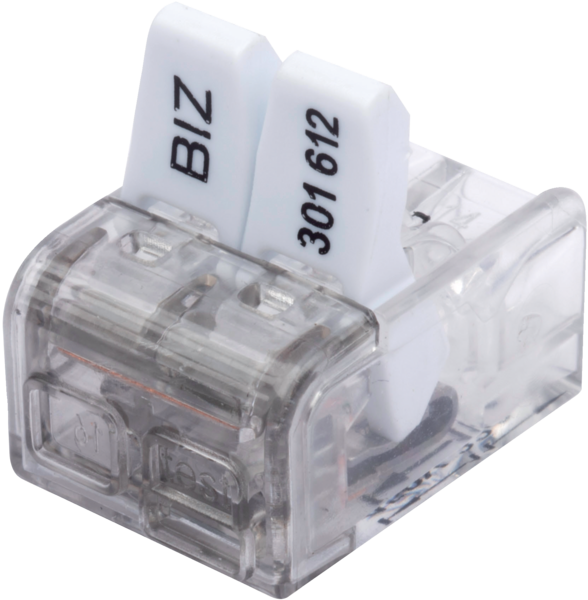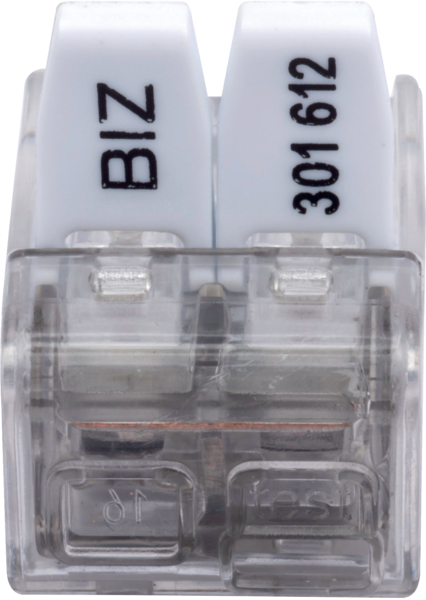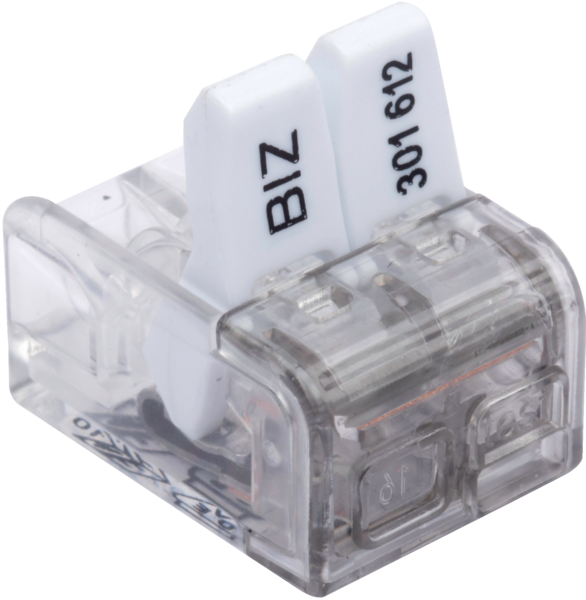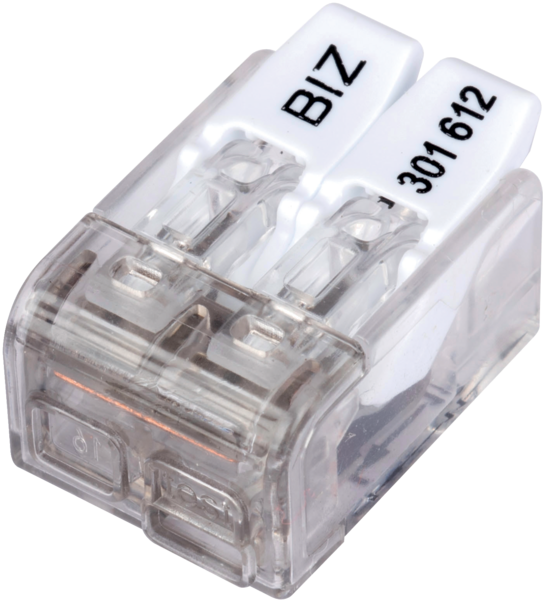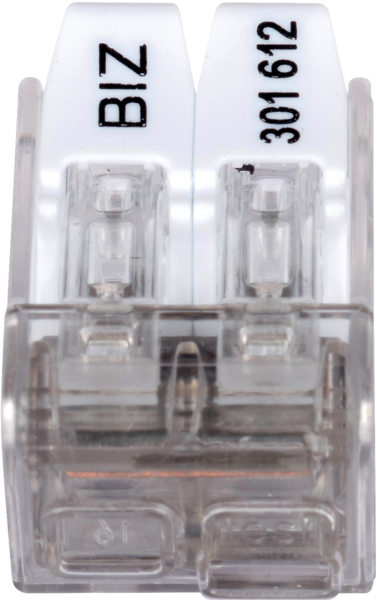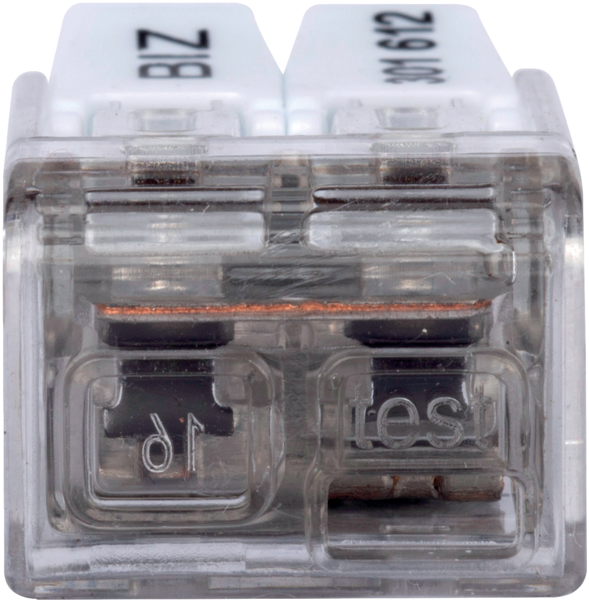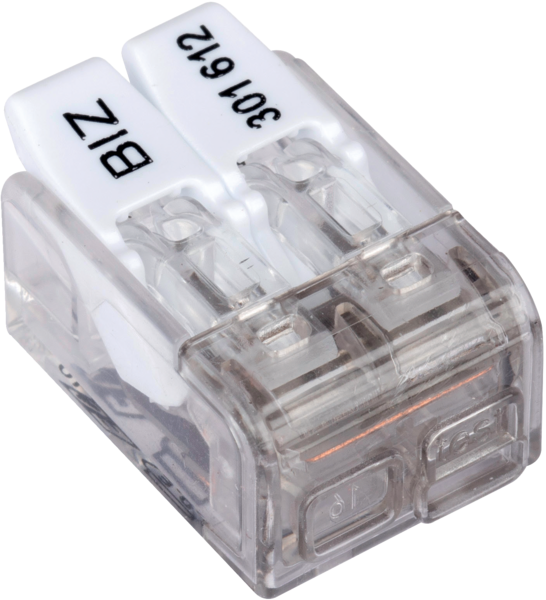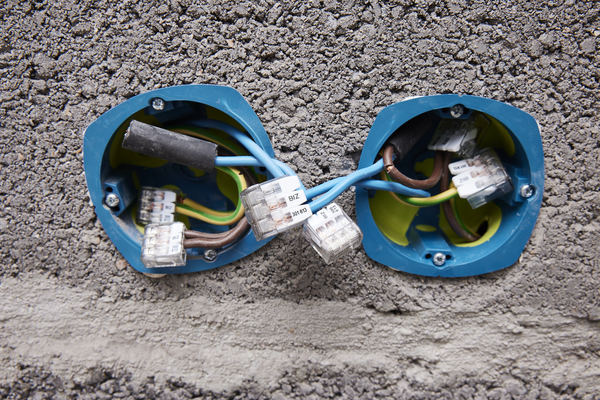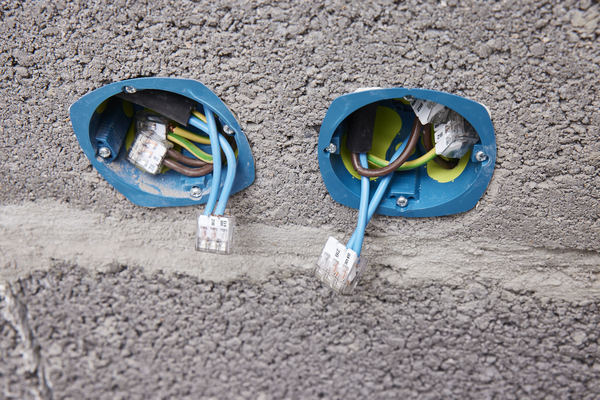 Build your product in 5 steps :
Permissible cross-section for flexible wires: 0.34 to 4 mm2.
Permissible cross-section for single and multi-stranded solid wires: 0.2 to 4 mm2.
Glow wire resistance: 850 °C.
Maximum ambient operating temperature: 85 °C (T85).
Voltage (V): 450.
Current (A): 32.
Strip off: 11 mm.
Test points.
Material: polycarbonate.


Avantages :
It is important to strip the wires up to 11 mm.
Ergonomic, flexible levers ensure ease of use.
For flexible and rigid wires up to 4 mm
2
.
Transparent body for better management of connections.
Methode of use and advice
Info
Methode of use :
1. Strip wires precisely up to 11 mm.
2. Do not twist multi-strand wires.
3. Open the levers.
4. Insert the stripped wires into the bottom of the connector.
5. Close the levers.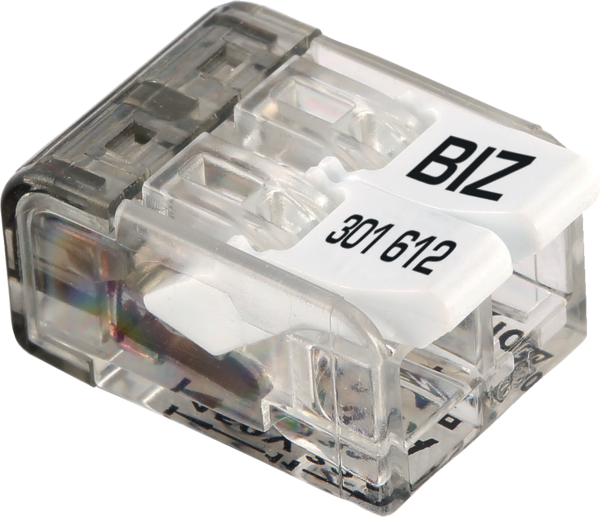 2 way lever push wire connector Biz'Wing 4 0.2-4 mm² (x 100)