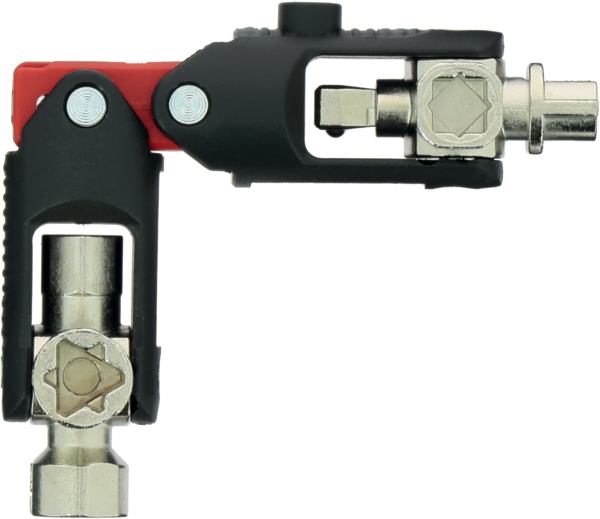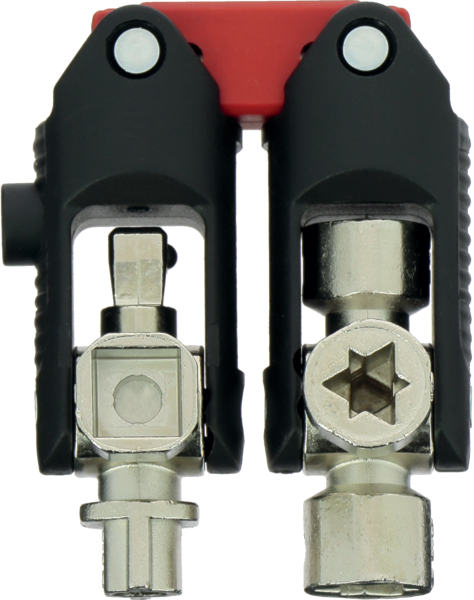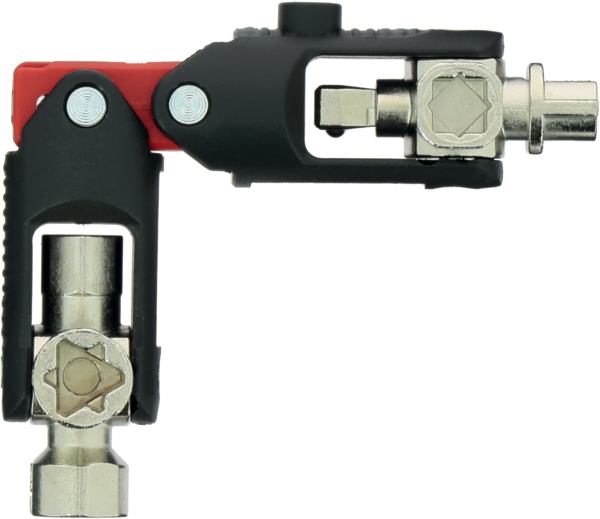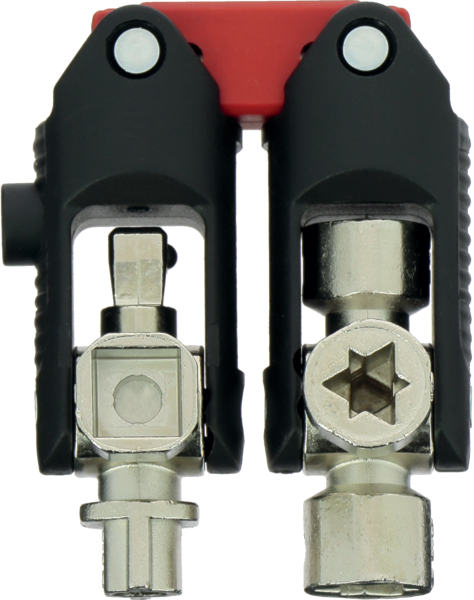 Universal key with 14 articulated sockets
Articulated key for higher tightening torque.
14 different sockets.
360° swivel arm rotation.
Nickel treated rotary shafts.
Die-cast zinc swivel inserts.
Swivel arms and connectors made of fibreglass reinforced plastic.
Weight (g): 105.
Dimensions (mm): 130 x 38.
Consists of:
Square (5/6/7/8/9mm).
Triangular (5-6/6-7/8-9 mm).
Bit-key (3-5 mm).
Hexagonal 1/4 for nozzle.
Square 1/4 for clamp nuts.
Avantages :
Dimensions directly read from each socket.
Usable in T, the universal key generates a high torque and allows easier loosening and tightening.

Universal key 14 bits foldable