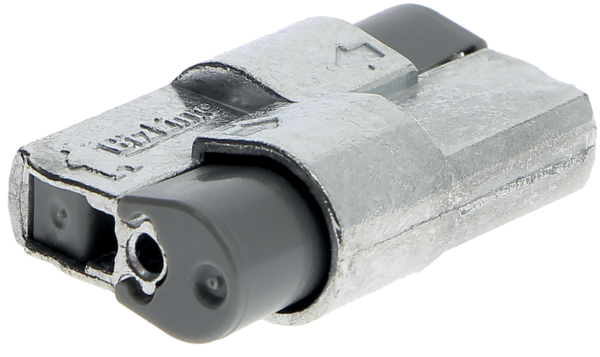 Suspension lock Ø 1.5-2.5 mm (x 25)
All-in-one versatility and practicality!
Suspension locks with built-in unlocking system compatible with steel cables Ø 1.5 and Ø 2.5 mm.
Load accepted (cable Ø 1.5 mm): 35 kg*.
Load accepted (cable Ø 2.5 mm): 70 kg*.
* The strengths given for the BIZ 710 405 and BIZ 710 406 locks require the use of BIZ 710 350, BIZ 710 351, BIZ 710 352 and BIZ 710 353 cables.
APAVE test report available on request.
The BizLine lock allows suspending or secure fastening of cable trays, light fixtures, ventilation ducts, pre-wired electrical distribution ducts, centre points, signs, etc.
For indoor applications.
Reduced assembly time: up to 6 times faster installation than a typical suspension system.
Easy and quick adjustment without specific tool!
New streamlined, discrete and light design.
Versatile: 1.5 mm Ø and 2.5 mm Ø cables.
Certified.
Observe the minimum and maximum operating loads.
Check the cable for oil, paint or rust.
Do not use outdoors or in a chlorinated, marine or corrosive environment.
Do not use for lifting.
Use only for suspension of equipment under static load.
Do not use to join two cables together.
Do not use for suspension of more than 60° from vertical.
Leave a minimum of 75 mm of cable getting out of the lock.
Arrows indicating the cable entry and exit direction for safe, easy and quick implementation of suspension loops.
Unlocking by simple pressure.
Quick adjustment of the length or modification once the object to be hanged is in place.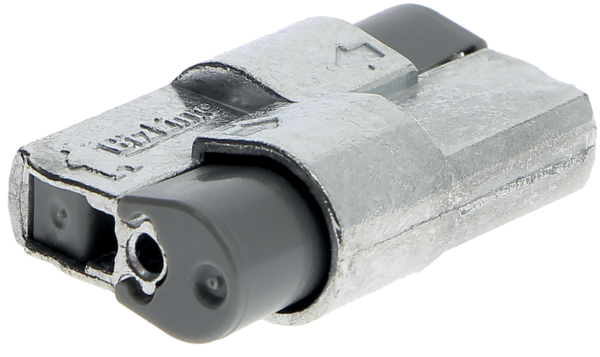 Suspension lock Ø 1.5-2.5 mm (x 25)