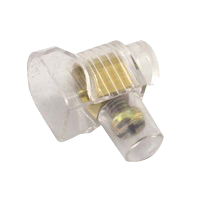 Screw connectors single 32A 6 mm² (x 100)
Insulated screw connectors.
Accomodate a maximum of 2 x 6 mm² cables.
Made in one and two screw format.
Body material: polycarbonate.
Connections material: brass.
Voltage: 380 V.
Amperage: 32 A.
Working temperature: -60 to +135 °C.
Clear plastic housing so termination can be visually checked.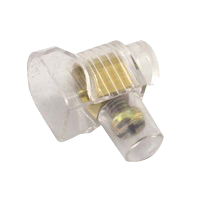 Screw connectors single 32A 6 mm² (x 100)