Brass hexagonal pressed nuts
Build your product in 3 steps :
Material: brass.
Pressed and hexagonal.
Application(s) :
For fastening metal on metal and wood on metal.
Methode of use and advice
Info
Advice :
Requires a washer to distribute tightening pressure on fragile or painted parts.
Compatible with machine screws BIZ 780 163, BIZ 780 165, BIZ 780 166.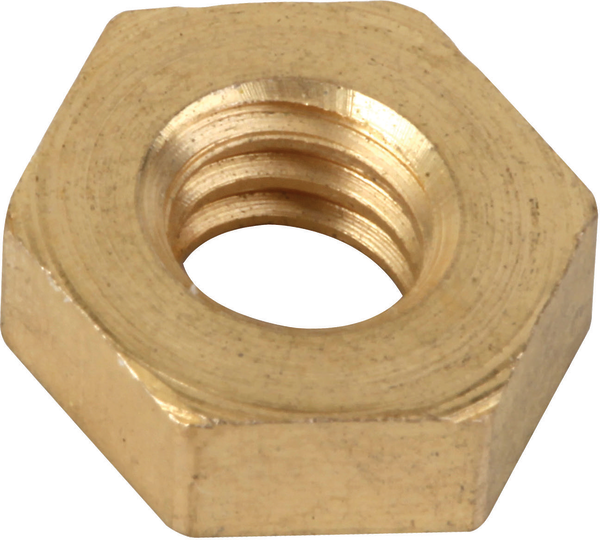 Brass hexagon pressed nut 1/4 (x 100)