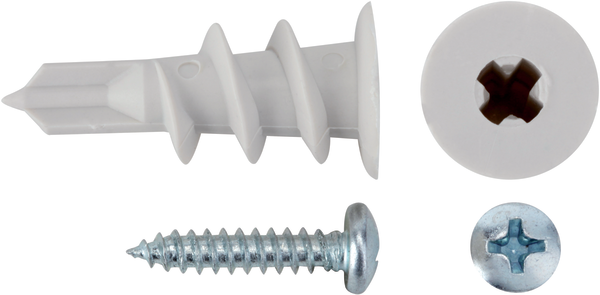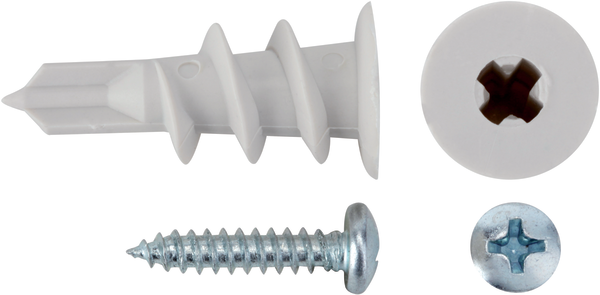 Self-drilling plaster nylon plugs
Build your product in 6 steps :
2
12 mm plasterboard tensile load (daN*)
3
12 mm plasterboard shear load (daN*)
Nylon.
Self-drilling plugs.
Phillips® drive.
Used in drywall and wallboard, plywood and pegboard.
Perfect for curtains, lighting fixtures, fire alarms, shelving, wall decorations, etc.
Avantages :
Self drilling for time saving.
No pre-drilling installation!
Easy to remove and reinstall.
Plasterboard
Methode of use and advice
Info
Methode of use :
1. Using a #2 Phillips® screwdriver, insert the anchor into the desired surface.
2. Turn clockwise until flush with surface and firmly in place (do not over-torque).
3. Place the object to fix, insert the screw in and turn clockwise intil fastened correctly.

Nylon self drilling screw for plaster board Ø 15 x 32 mm (x 100)