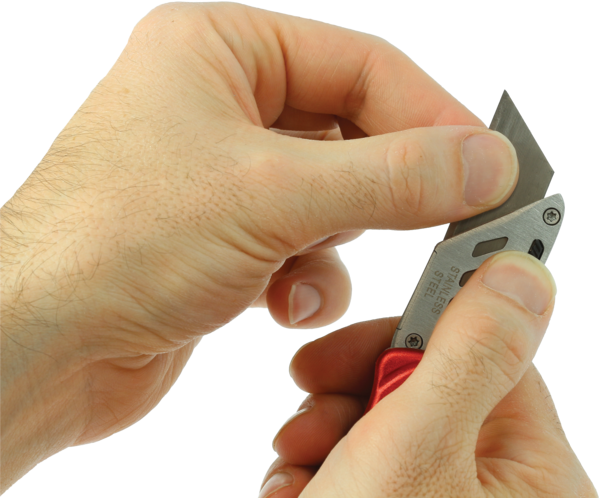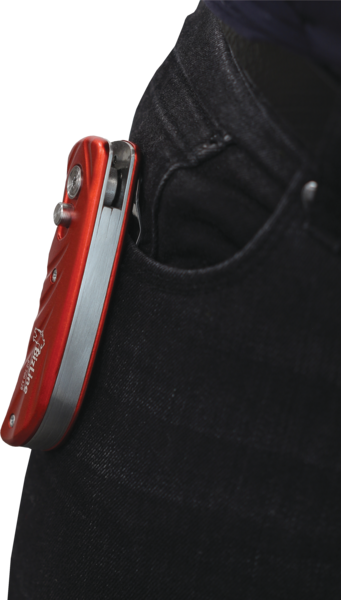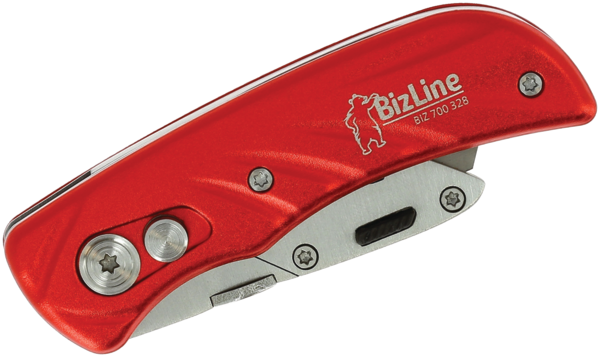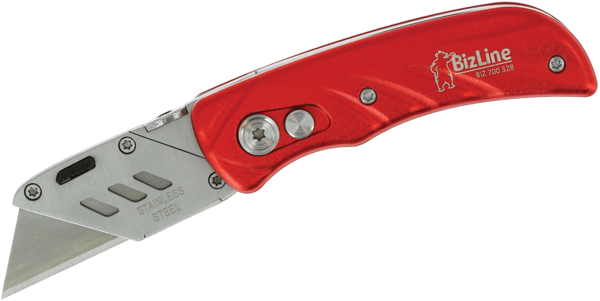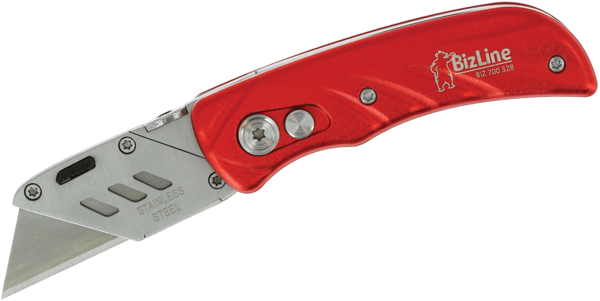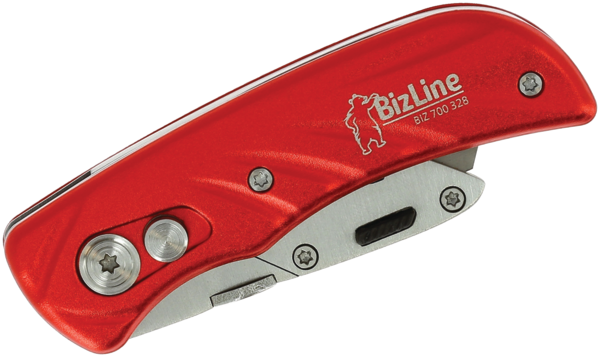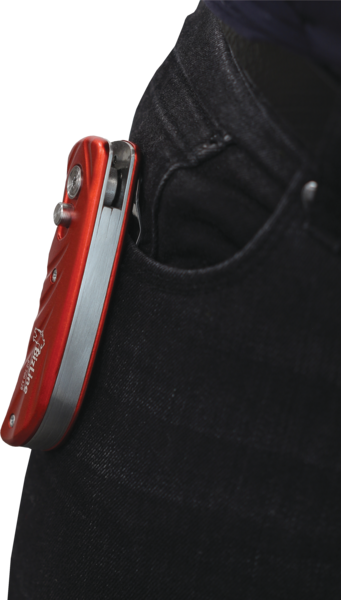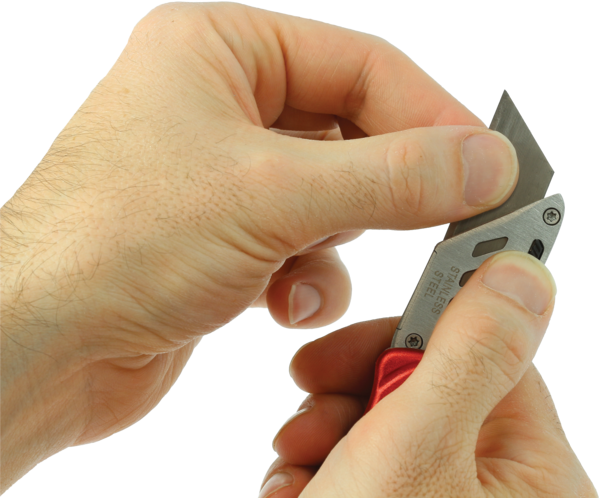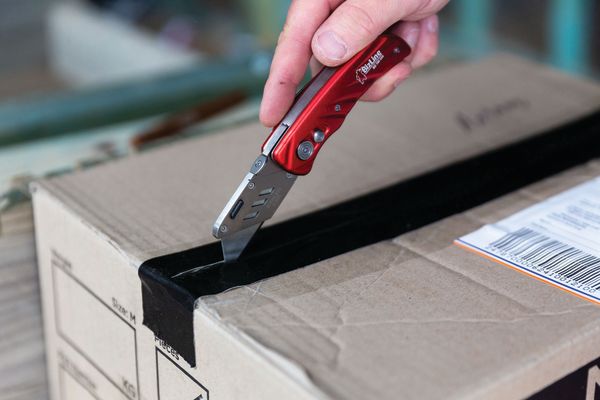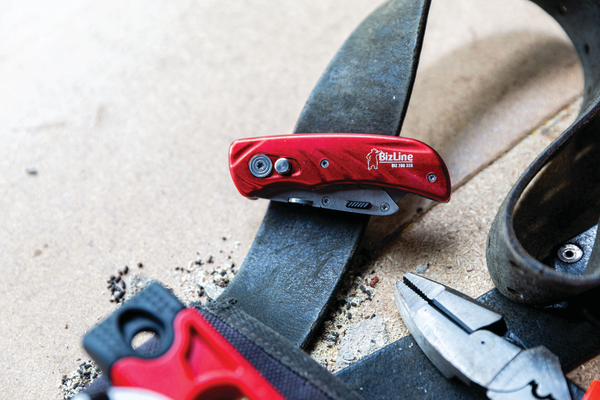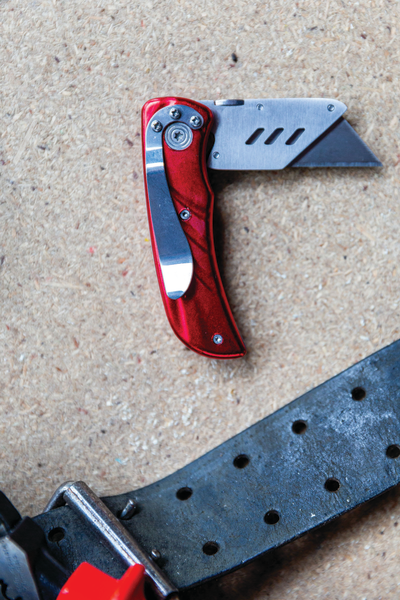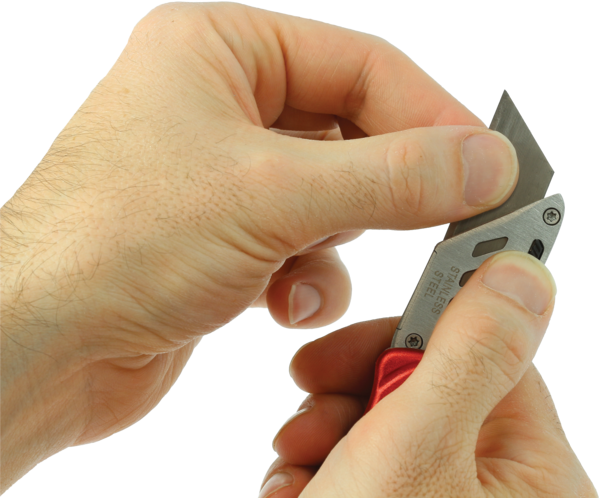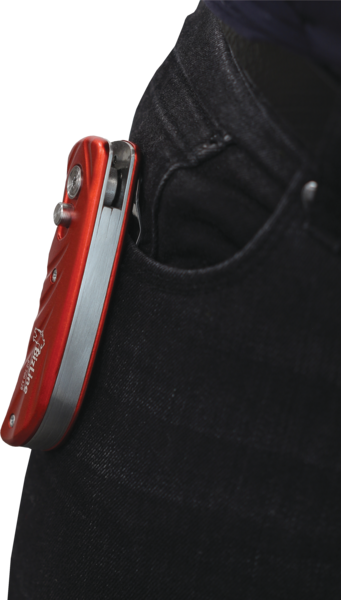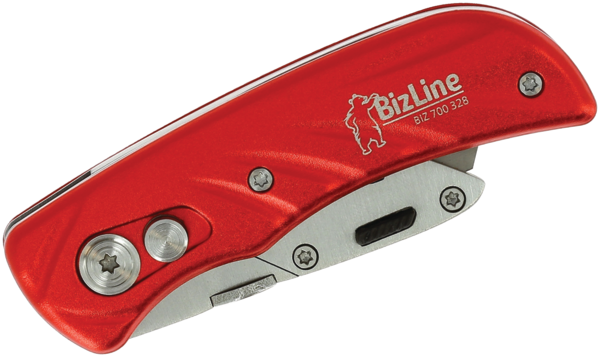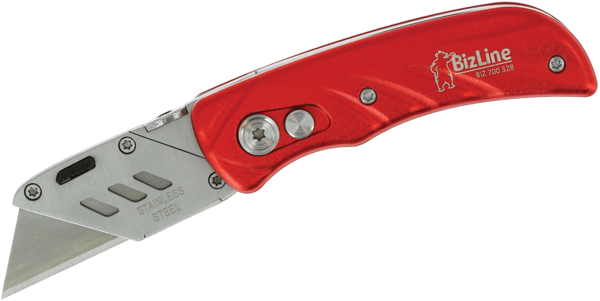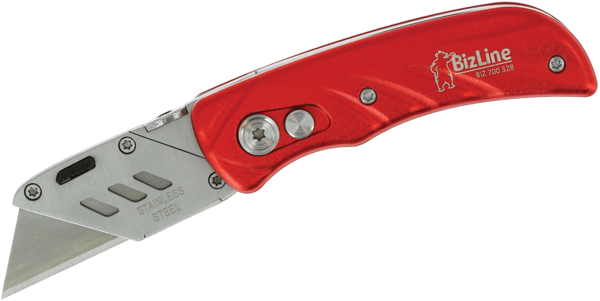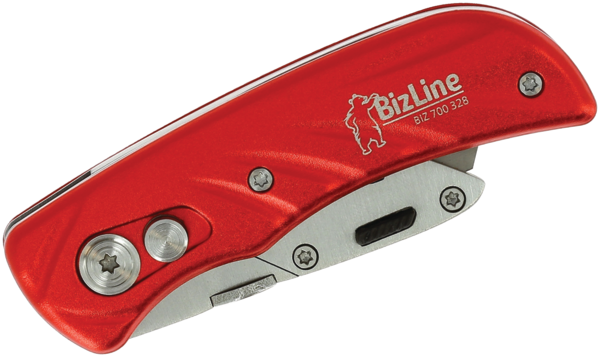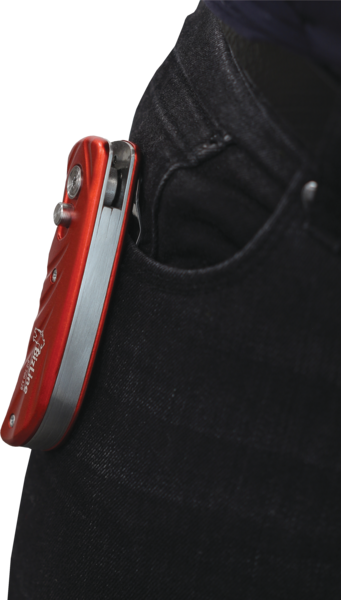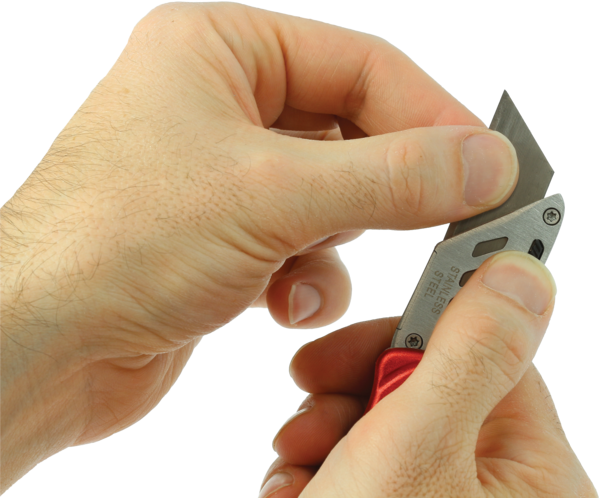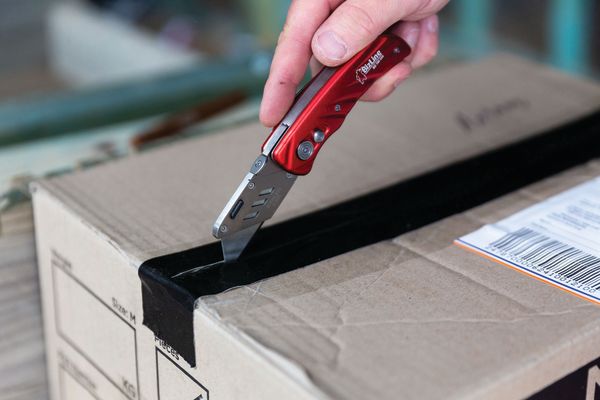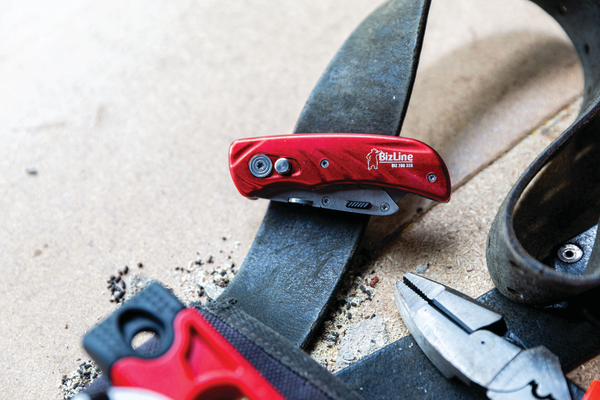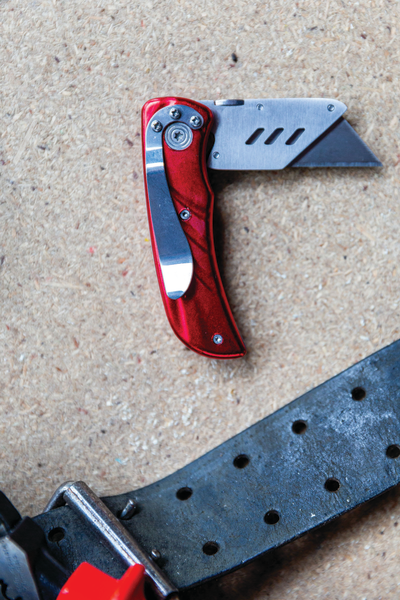 Folding box knife
Practice: blade change in 3 seconds!
Precision-machined stainless steel blade holder: prevents the blade from moving while cutting in straight lines.
Ergonomic and light aluminium folding box cutter.
Avantages :
Thumb rest for increased control and firmer cutting action..
Can be used with just one hand as a result of its release button with locking system.
Belt clip.


Folding cutter premium