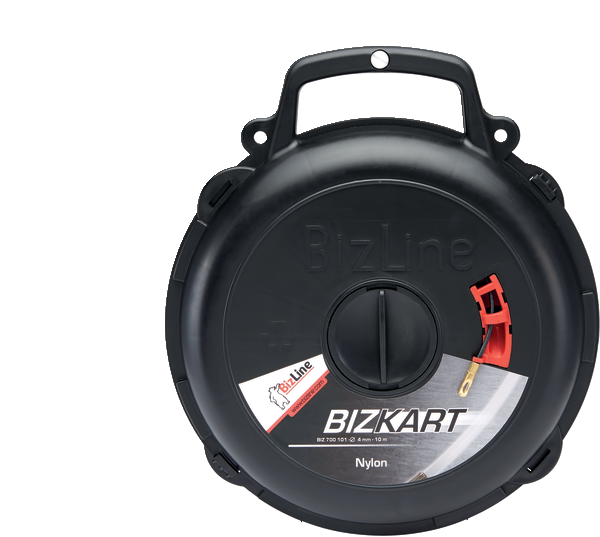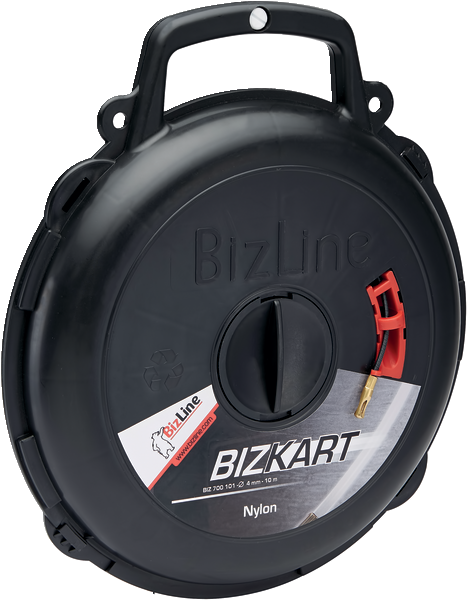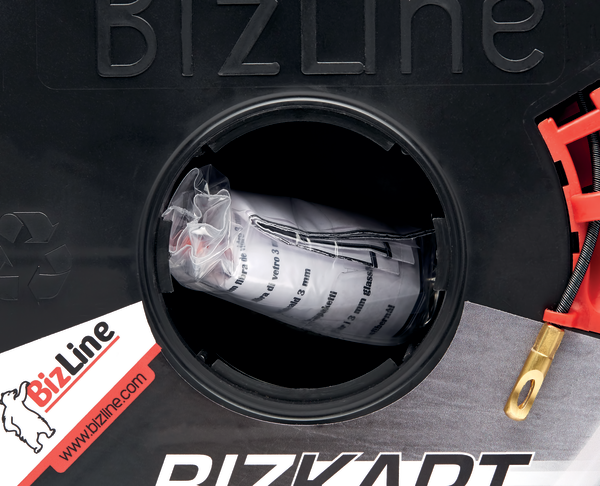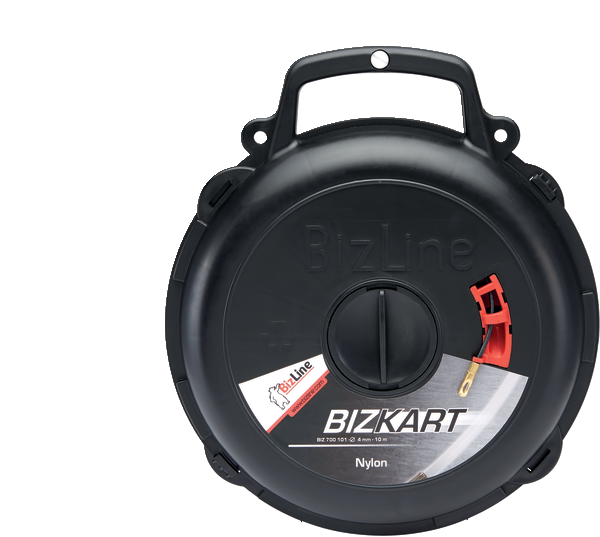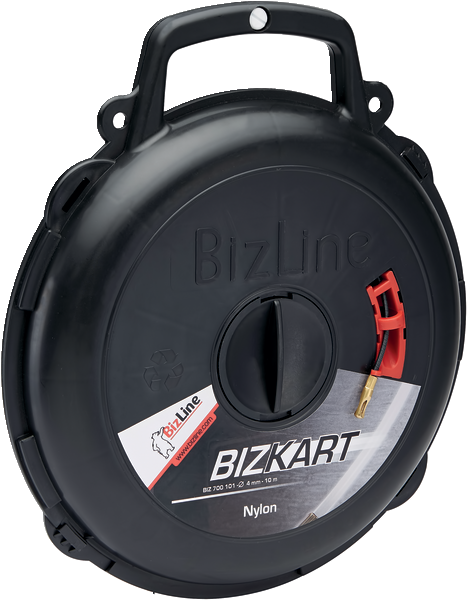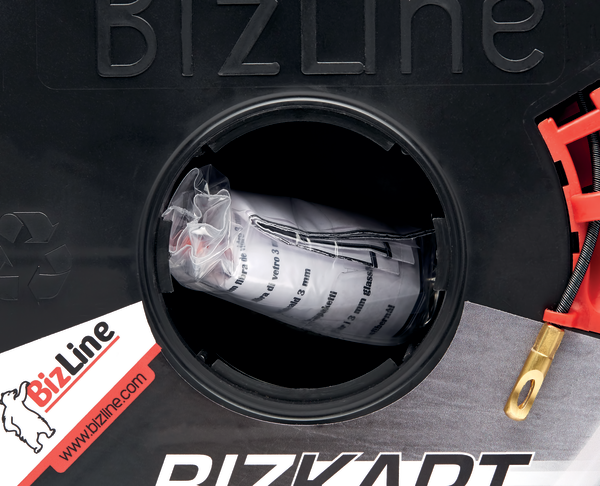 Nylon pull-wire 20 m with BIZKART
BIZ 700 103
Supplied in BIZKART casing with:
A flexible head with M5 crimped pulling eyelet.
An M5 crimped pulling eyelet.
Hexagonal crimping.
Removable eyelet and flexible head.
Length

20m

Thread type

M5

Accessories included

BIZ 700 240 BIZ 700 241

Pull-wire Ø

4mm

Breakage

70kg
For pulling cables through conduits and 20-25 mm electrical ducts.
Ideal for pulling 10 to 30 m cables in easily-congested environments.
Nylon pull-wire 20 m with BIZKART