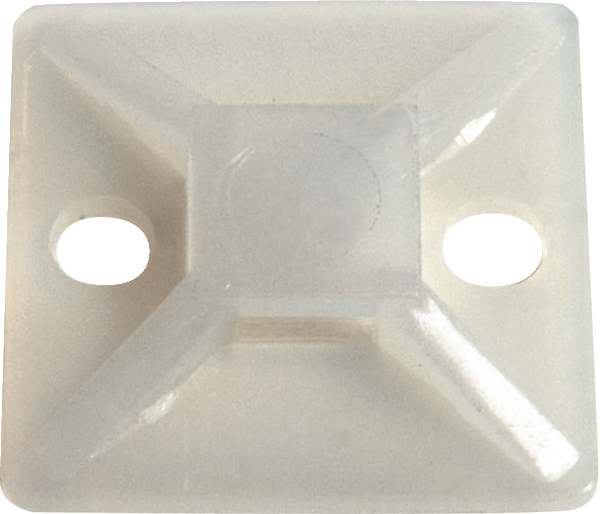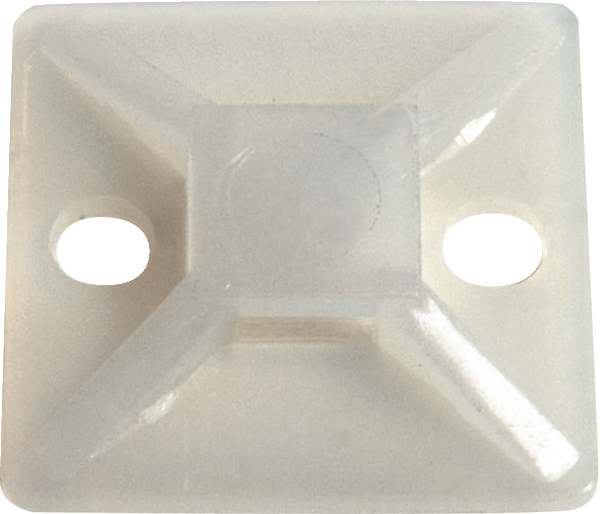 Adhesive and screw-on mounting bases
BIZ 303 019 NZ - BIZ30CTMN
Technical specifications

REACH Declaration

RoHS Declaration
Polyamide 6.6.
Operating temperature: -40 °C to +86 °C for the base.
Adhesive operating temperature: -10 °C to +80 °C.
Natural color. 
Colour

Natural

Length

28mm

Width

28mm

Tear resistance

250N

Quantity per box

100
Application(s) :
Used with cable ties for the quick fixing of electrical cables.
Methode of use and advice
Info
Methode of use :
Sticks to smooth, clean structures and can be screwed for maximum strength against tear-out.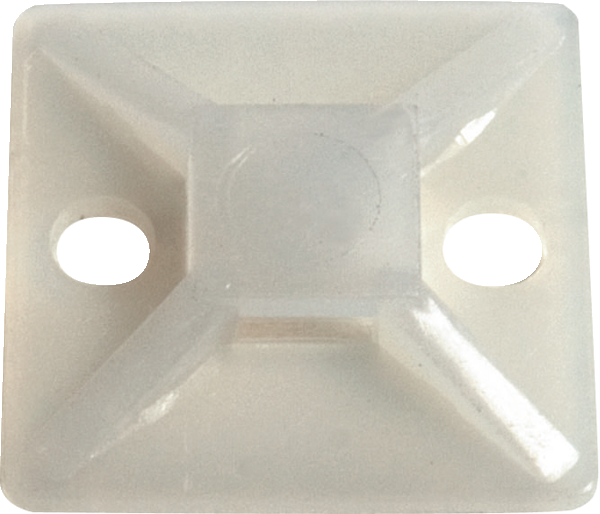 Self Adhesive Cable tie Mount natural 28.6 x 28.6 x 5.3 mm (x 100)