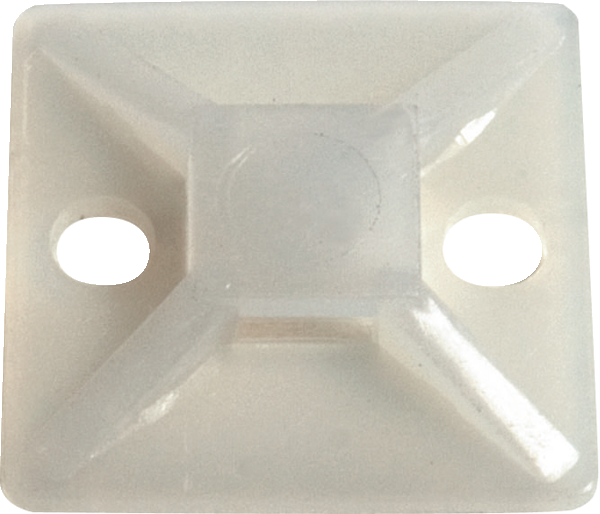 Self Adhesive Cable tie Mount 20 x 20 mm neutral (x 100)
Polyamide 6.6.
Operating temperature: -40 °C to +86 °C for the base.
Adhesive operating temperature: -10 °C to +80 °C.
Natural color.
Used with cable ties for the quick fixing of electrical cables.
Sticks to smooth, clean structures and can be screwed for maximum strength against tear-out.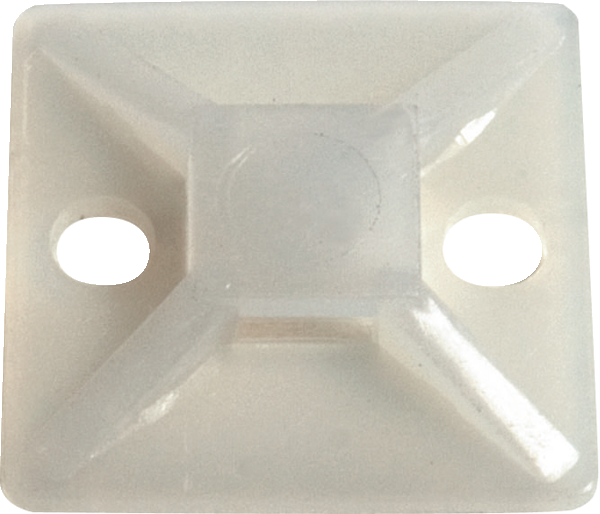 Self Adhesive Cable tie Mount 20 x 20 mm neutral (x 100)