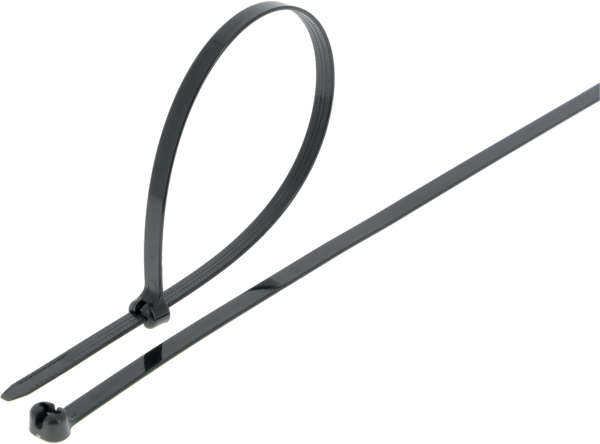 Stainless steel barb locking PA 6.6 cable tie 102 x 2.4 mm transparent (x 100)
Maximum clamping Ø (mm)
23
51
35
80
45
100
92
50
81
230
Length (mm)
102
201
155
284
186
361
350
200
295
780
Pull-tie material: polyamide 6.6.
Raw material flammability: UL94V-2.
Barb material: stainless steel 304.
Installation temperature: - 40 to +60 °C.
Operating temperature: -40 to +85 °C.
These cable ties are designed for interior and exterior fixing applications. Perfect for environments where vibration is present, the metal barb ensures regular high performance levels and long-term reliability.
No resistance on tightening.
High level of abrasion resistance.
Halogen-free.
UV-resistant.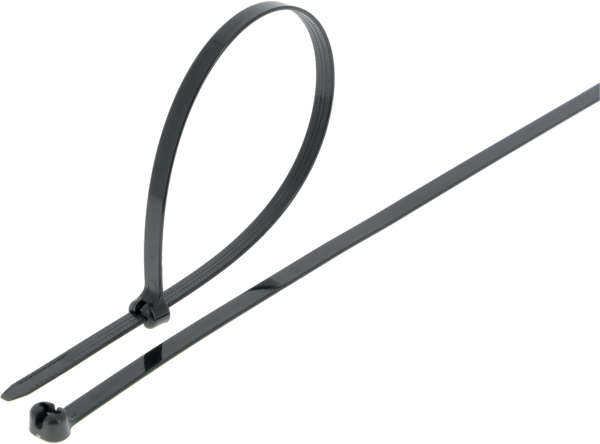 Stainless steel barb locking PA 6.6 cable tie 102 x 2.4 mm transparent (x 100)