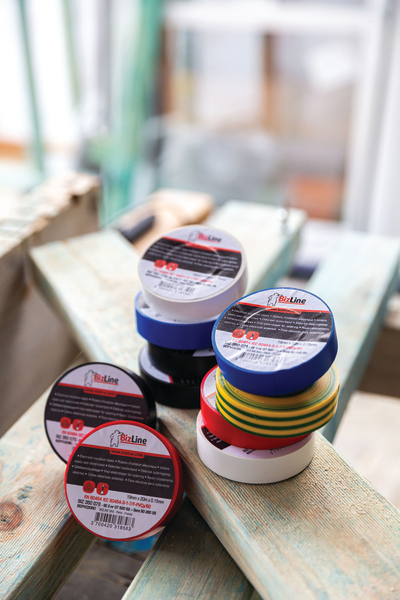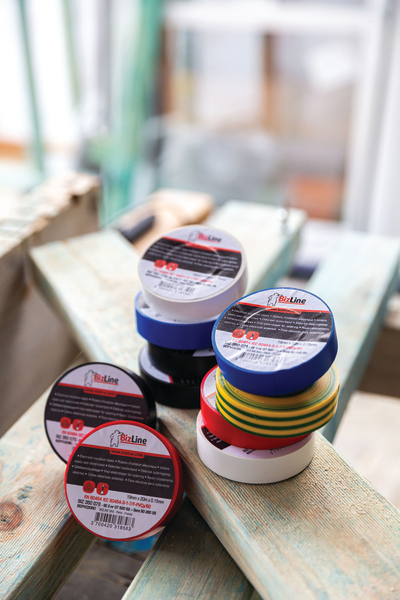 Electrical insulation tapes 19 mm x 20 m x 0.15 mm
Build your product in 5 steps :
Dimensions: 19 mm x 20 m x 0.15 mm.
Tensile strength: > 28 N/cm.
Elongation at break: > 200 %.
Adhesion to steel 2B: 2.2 N/cm.
Adhesion to backing: 2.0 N/cm.
Dielectric strength: 45 kV/mm.
Insulation resistance: 1011 Ω/25 mm.
Operating temperature: 0 °C to +90 °C.
Electrical insulation, protection and identification.
General use.
Plasticized PVC tapes, synthetic rubber adhesive mass.
Pressure-sensitive flexible tape.
Flame-retardant.
Acid and alkali resistant.
Lead free.
Methode of use and advice
Info
Methode of use :
Apply the product at a temperature between -10 °C and +40 °C.
Advice :
When making cable looms, apply the product over a minimum of 50 % of the surface.
Electrical insulation tape 19 mm x 20 m x 0.15 mm yellow/green. white. blue. red. black (x 10)