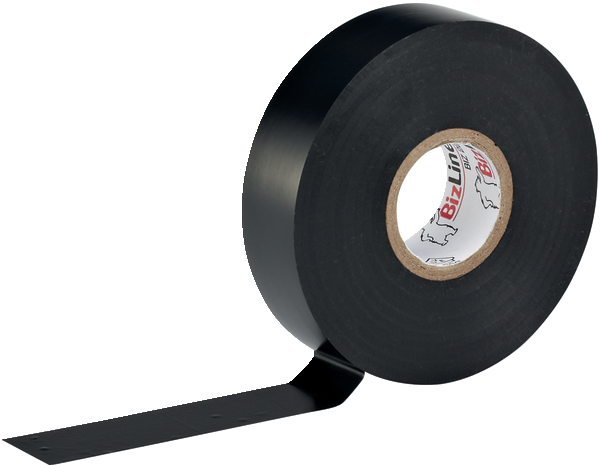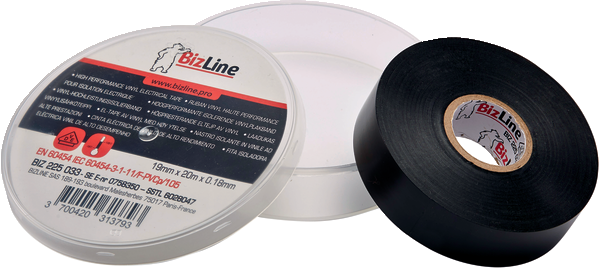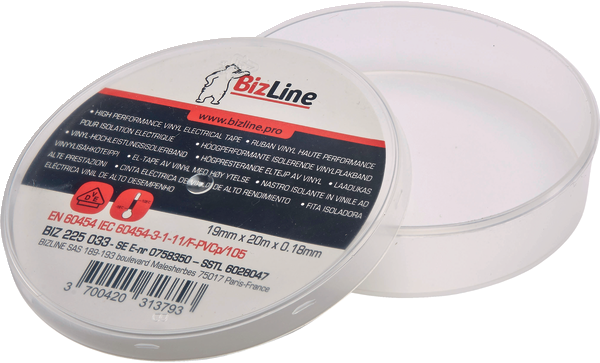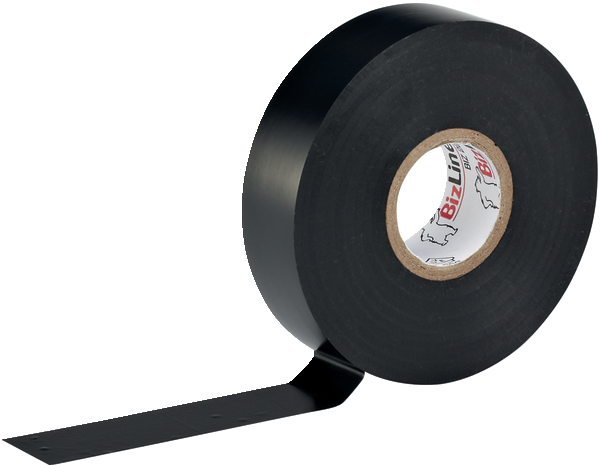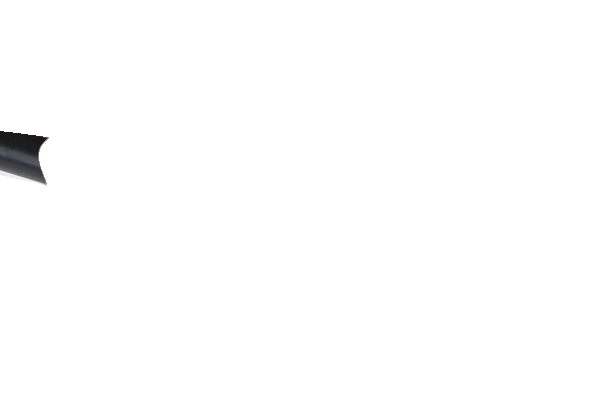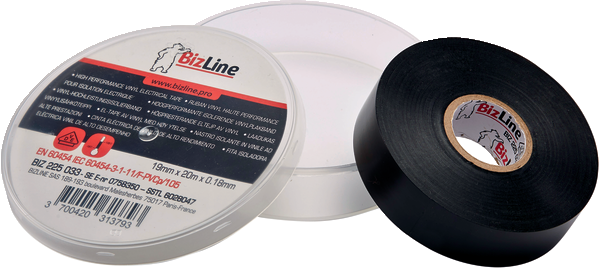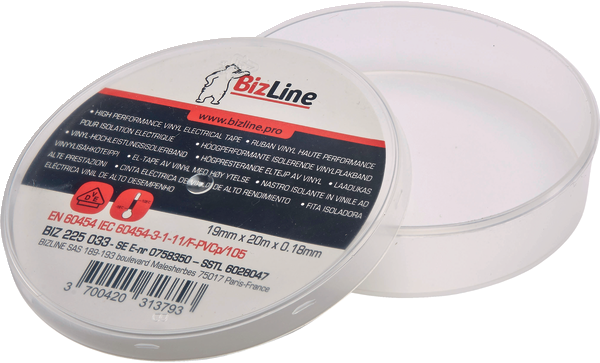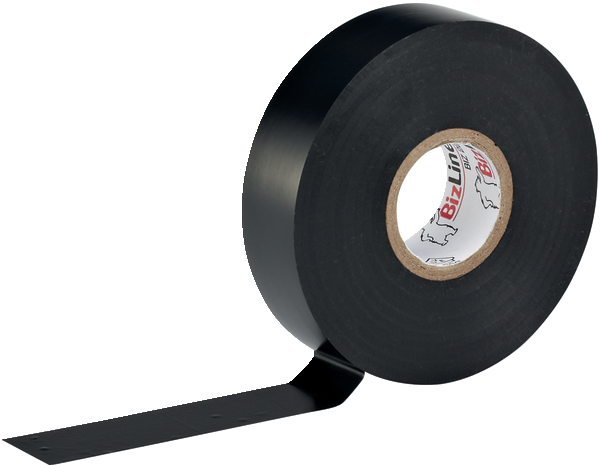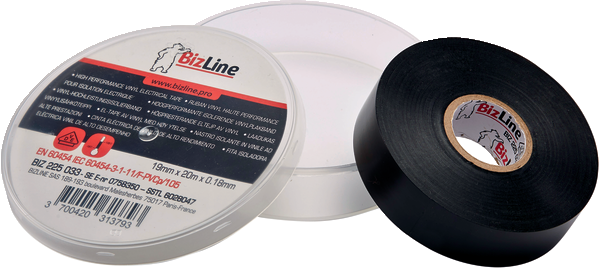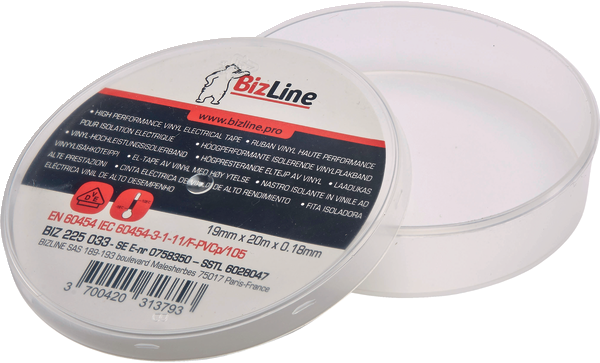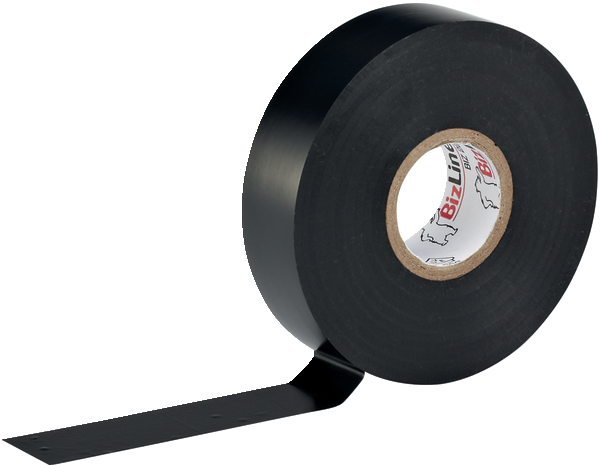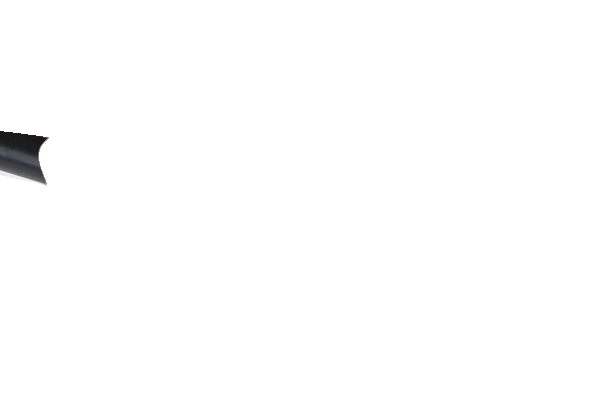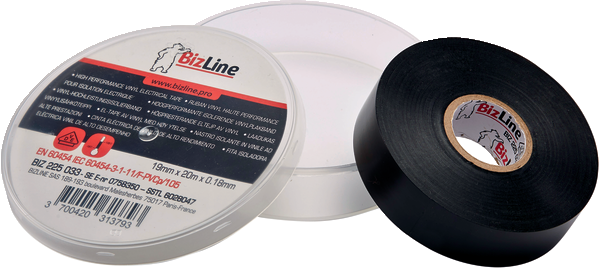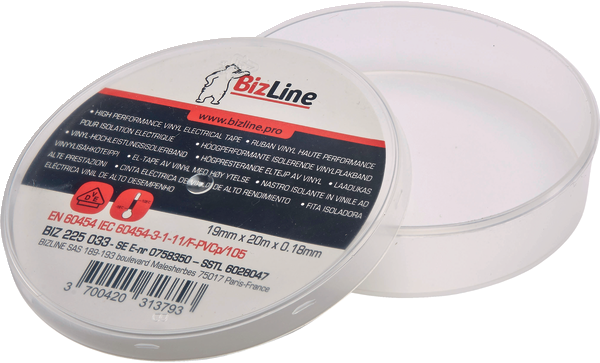 High performance vinyl tape
Technical specifications

REACH Declaration
Dimensions: 19 mm x 20 m x 0.18 mm.
Tensile strength: 32 N/cm.
Elongation at break: 240 %.
Adhesion to steel 2B: 2.25 N/cm.
Adhesion to backing: 2.15 N/cm.
Dielectric strength: 40 kV/mm.
Insulation resistance: 5.0 x 109 Ω/25 mm.
Operating temperature: -18 °C to +105 °C.
Application temperature: -10 °C to +40 °C.
Color: black.
Colour

Black

Length

20m

Width

19mm

Thickness

0.18mm

Quantity

1
High performance electrical vinyl tape.
Synthetic rubber adhesive mass.
Flexible, press-on adhesive tape.
High resistance to sunshine, water, oil, acid, alkali and corrosive chemicals.
Flame-retardant/Self-extinguishing.
Lead free.
Avantages :
High resistance to extreme temperatures.
UV resistant.
No feathering.
Application(s) :
Implementation of cable harnesses, splicing, wire and cable terminations.
Repairing conduits.
Electrical insulation at high and low temperatures.
Suitable for outdoor use, UV-resistant.
Methode of use and advice
Info
Advice :
For making cable harnesses, apply the product with at least a 50 % covering.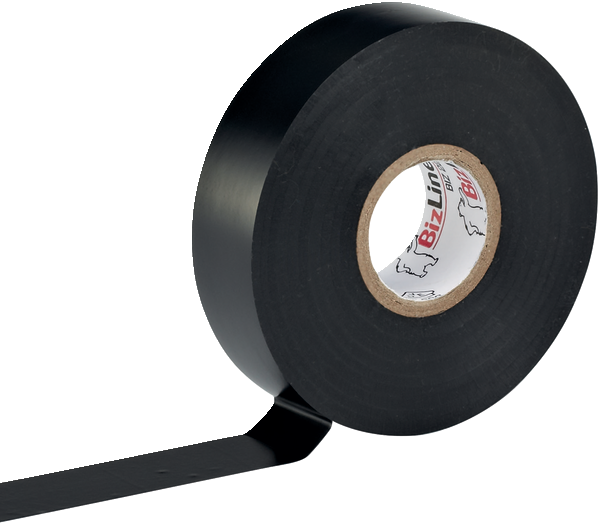 Black high performance vinyl tape 19 mm x 20 m x 0.18 mm