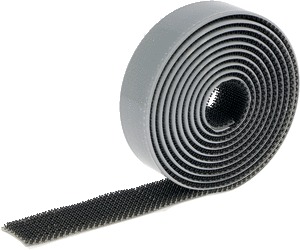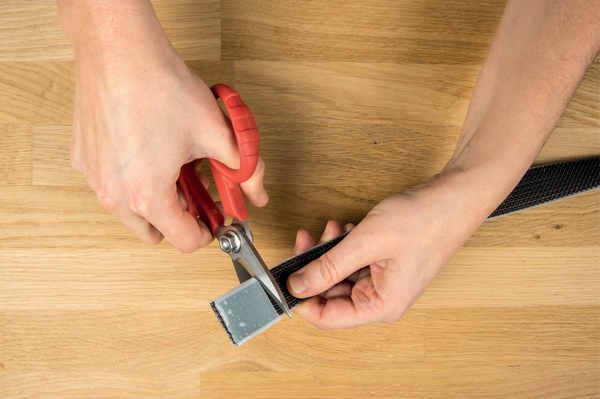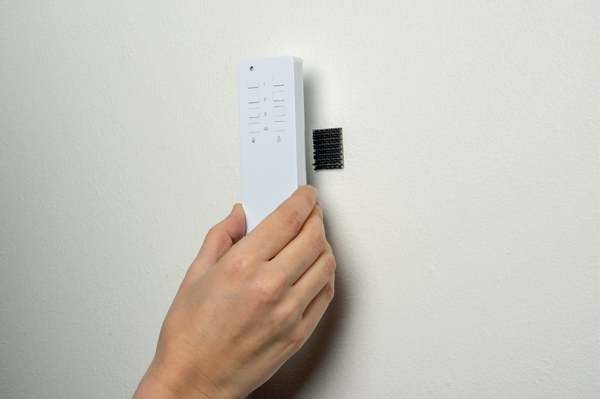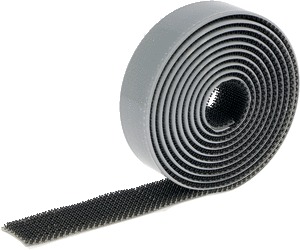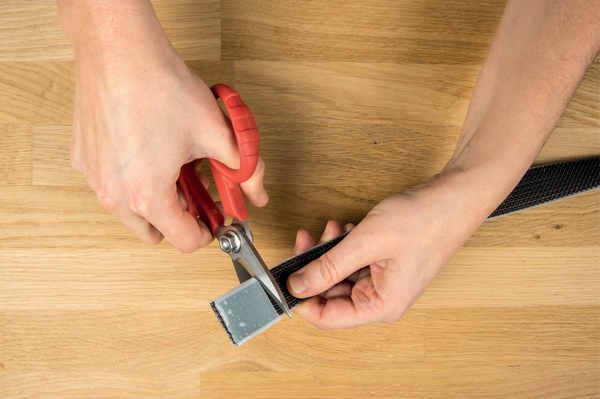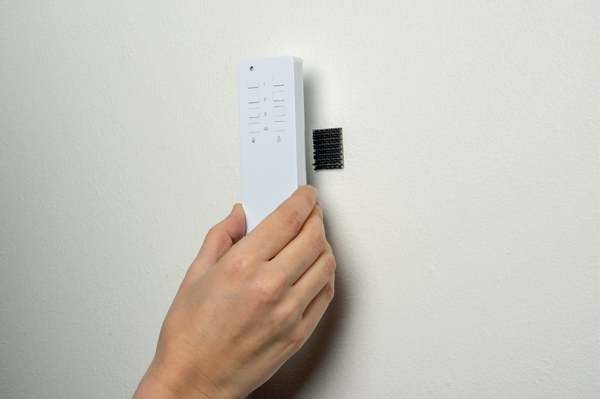 Maximum load resistance: 3.5 kg/cm².
Stud density per cm²: 42.
Resistance to temperature: -30 to +90 °C.
Installation temperature: +15 to +30 °C.
Length

2m

Width

25mm

Thickness

5.4mm
Strong adhesive tape coated with plastic studs which interlock when pressed.
This system can be used for invisible, openable and re-usable attachments.
The double tape guarantees a reliable and fast attachment with no need for a drill.
Avantages :
No drill required.
Re-openable.
Convenient roll format.
Excellent resistance to humidity.
Application(s) :
Workshop set-up, installation of panels to access cables, attach cable trays, office equipment, etc.
Methode of use and advice
Info
Methode of use :
Clean grease and dust carefully from the surfaces.
Cut 2 strips to the required length.
Apply strong pressure to the strips for 30 seconds.
Press the 2 strips together and make sure you hear a click guaranteeing a secure grip.
To open, separate the 2 strips by pulling.
Advice :
Optimal grip after 36 hours.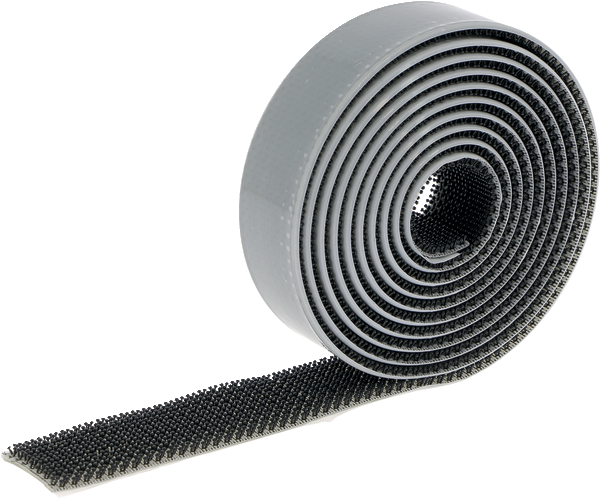 Double grip tape black 25 mm x 2 m x 5.4 mm