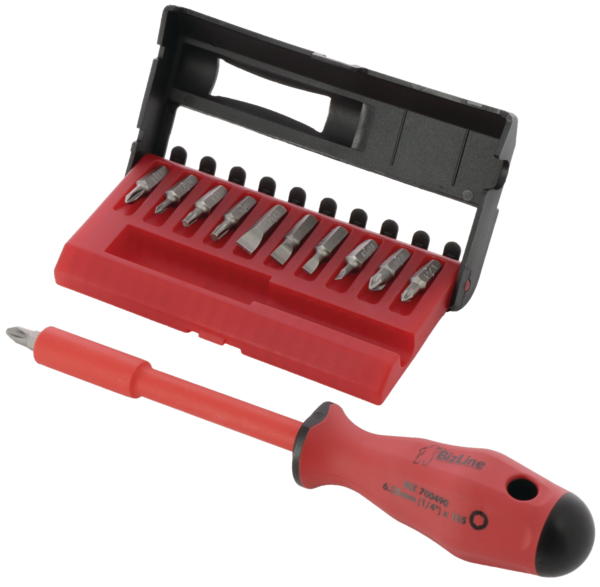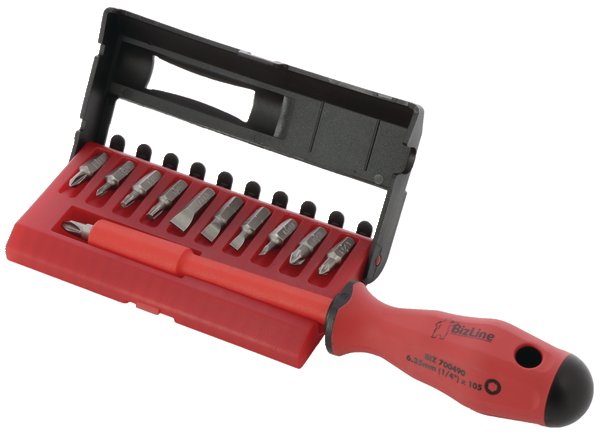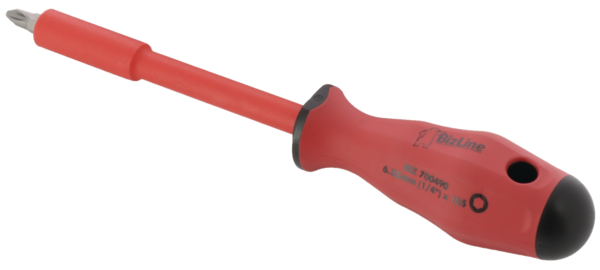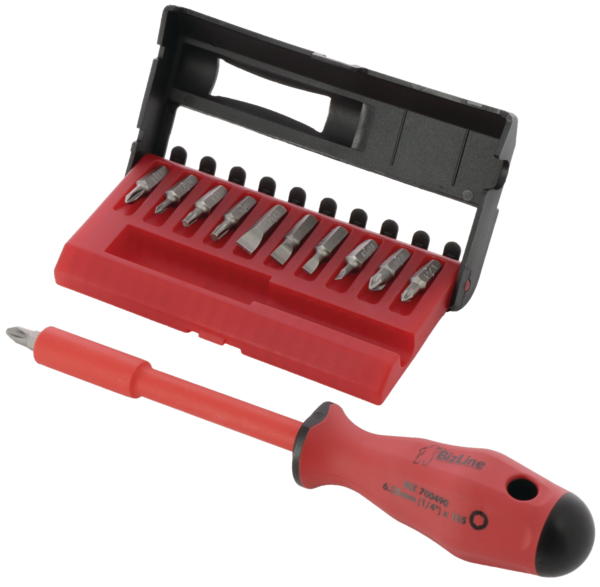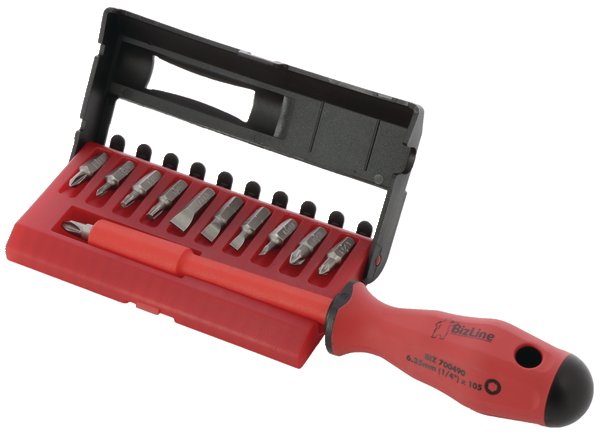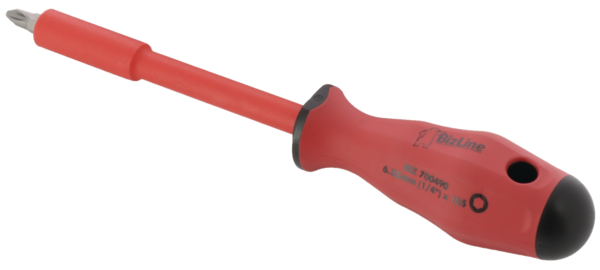 1000 V+C250 insulated bit holder screwdriver with 11 bits
Vanadium chrome ends.
Bi-material handle.
Polypropylene insulator.
Screwdriver length: 204 mm.
Screwdriver weight: 103 g.
Case weight: 218 g.
6-sided 1/4" magnetic bit holder
Supplied with a storage case containing:
4 flat bits (3/4/5.5/7 mm).
3 PH bits (PH0/PH1/PH2).
2 PZ bits (PZ1/PZ2).
2 Torx bits (T15/T20).
Avantages :
Ergonomic handle for excellent grip.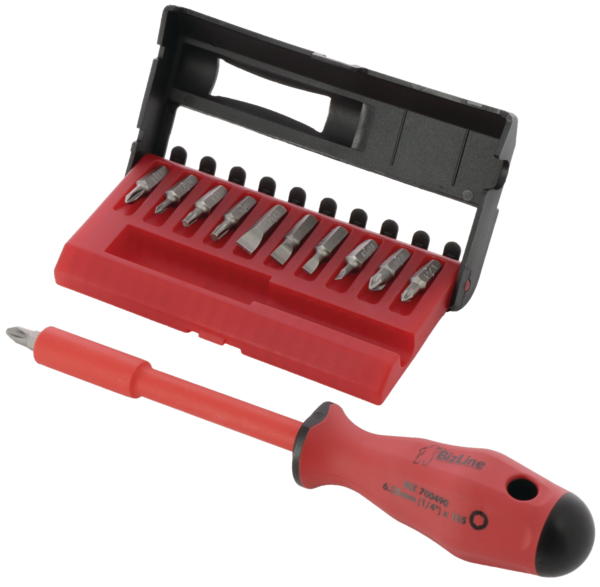 1000 V insulated screwdriver bit holder and 11 bits