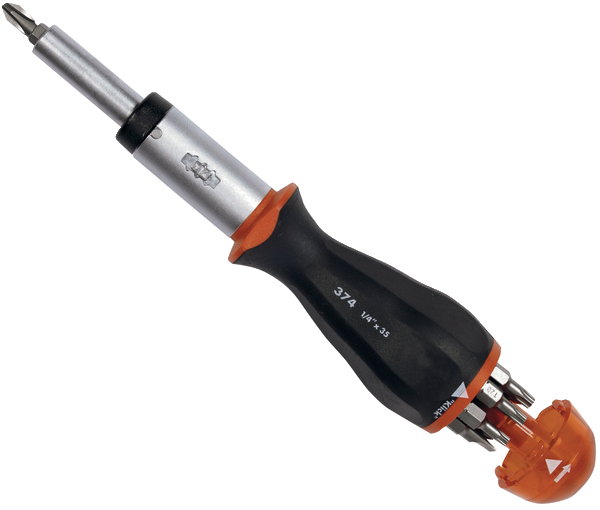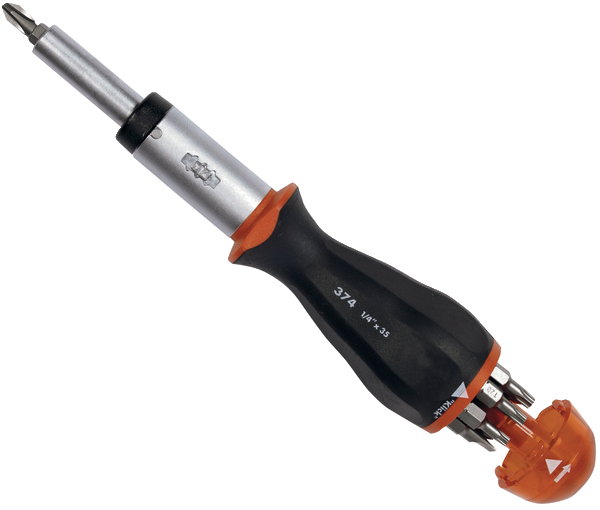 Bits in chrome vanadium steel.
Multi-component grip.
Length: 220 mm.
Weight: 220 g.
Supplied with 8 bits:
3 x slotted bits (4.5 x 0.6 mm/5.5 x 1 mm/6.5 x 1.2 mm).
3 x PH bits (PH1/PH2/PH3).
2 x PZ bits (PZ1/PZ2).
Telescopic storage of 8 bits in the handle.
Magnetic bit holder 1/4" hex. (6.35 mm).
Avantages :
Easy screwing/unscrewing with the ratchet option.
Methode of use and advice
Info
Methode of use :
3-positions ratchet:
Ratchet screwing.
Screwing without ratchet.
Ratchet unscrewing.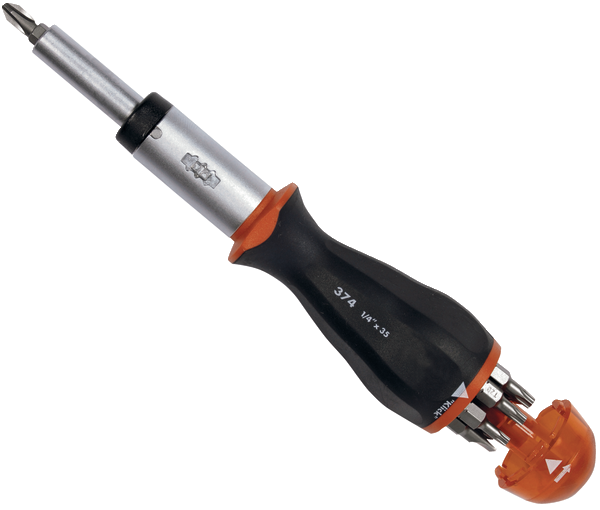 Ratchet screwdriver 8 bits