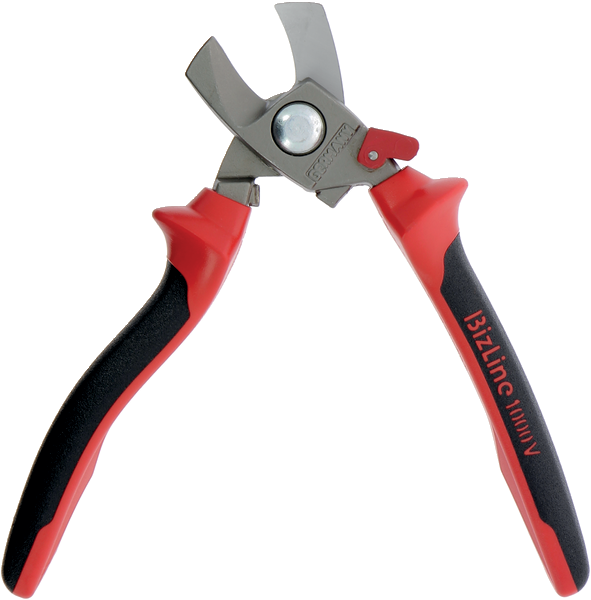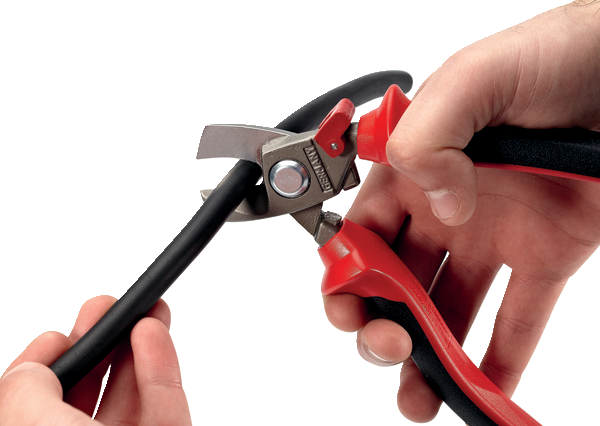 1000 V insulated automatic cable cutters 50 mm²
BIZ 790 036
Forged steel.
Polished head.
Multi-component grip.
Cable Ø maximum

18mm

Flexible copper cutting capacity (cable cross-section)

50mm²

Length

180mm

Weight

305g

Norme

IEC 60900.
Reduced cutting effort thanks to the return spring built into the central rivet.
Head angled by 25° for cutting comfort even in difficult access locations.
Safety clips into closed position.
Do not use for cutting steel wires and cables.

1000 V insulated automatic cable cutters 50 mm²