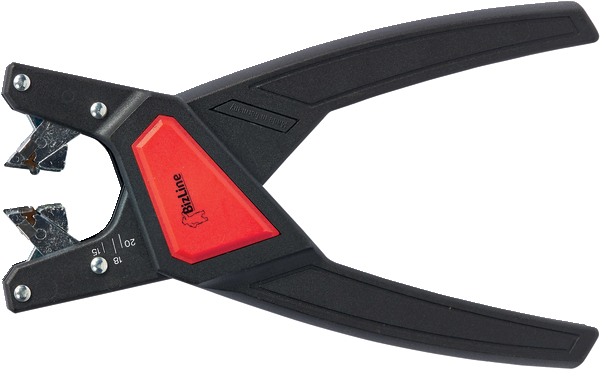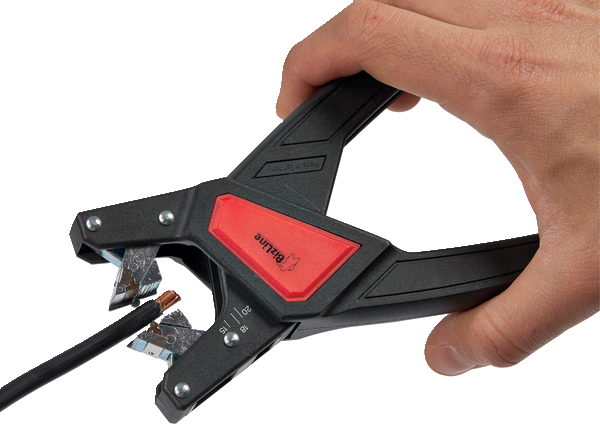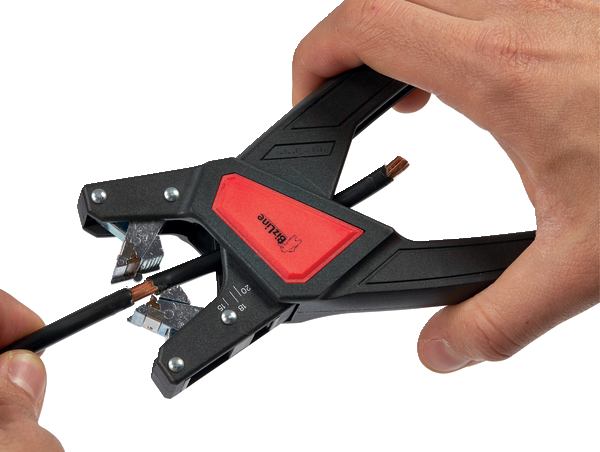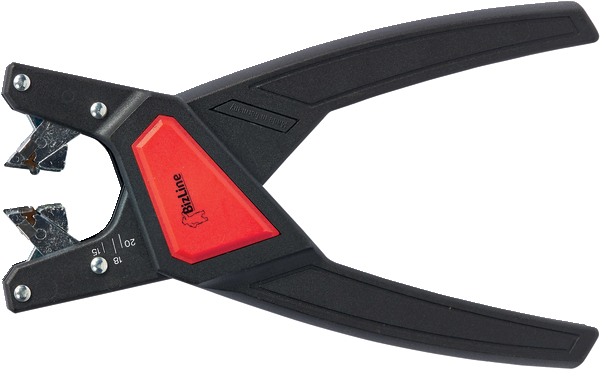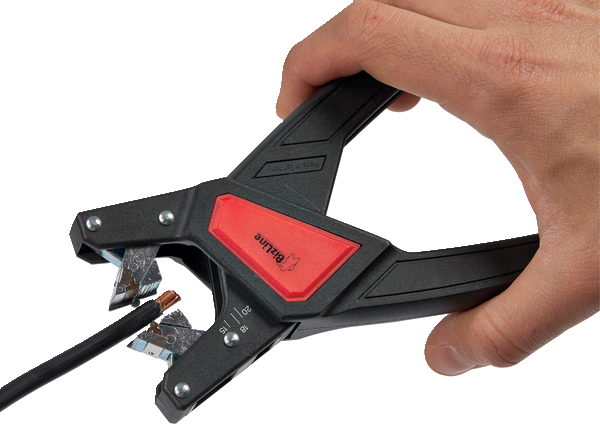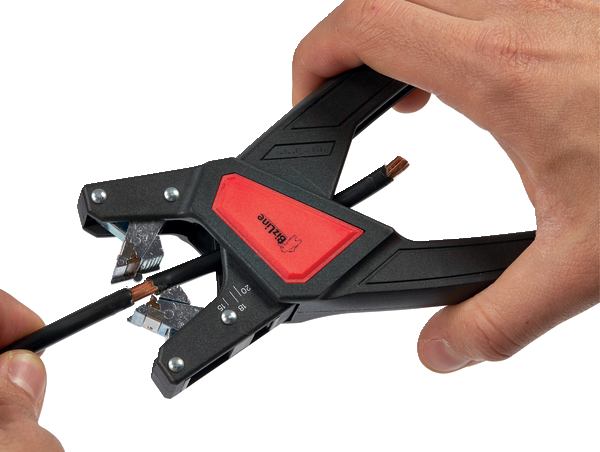 Automatic stripping pliers
No adjustment stop, through product allowing to strip at any location.
Optical stripping length adjustment 15-18-20 mm.
Also suitable for stripping flexible PVC cables 3 x 0.75 mm² or double insulated solar cables.
Stripping capacity

6-16 mm²
Avantages :
Circular incision for simplified stripping of all types of insulators.
Application(s) :
For stripping round wires and cables from 6 to 16 mm² section.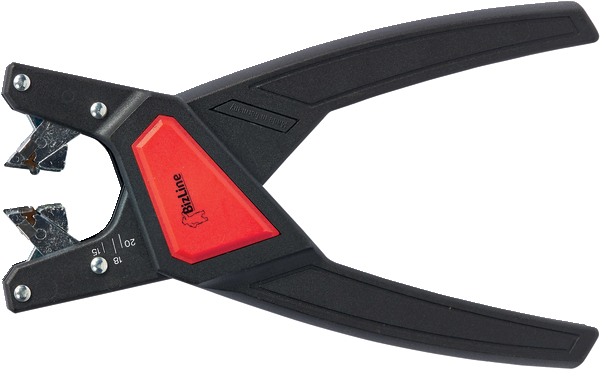 Automatic stripping pliers 6 to 16 mm²