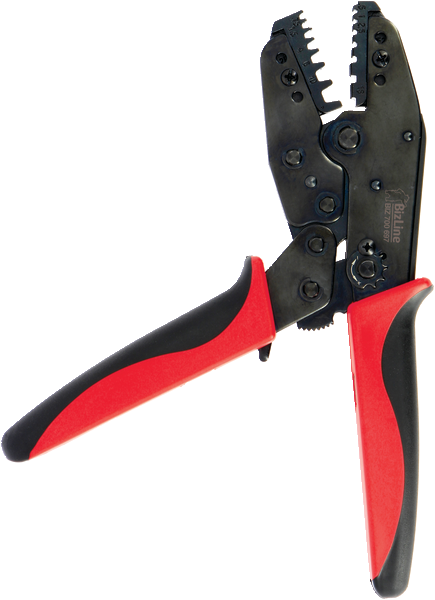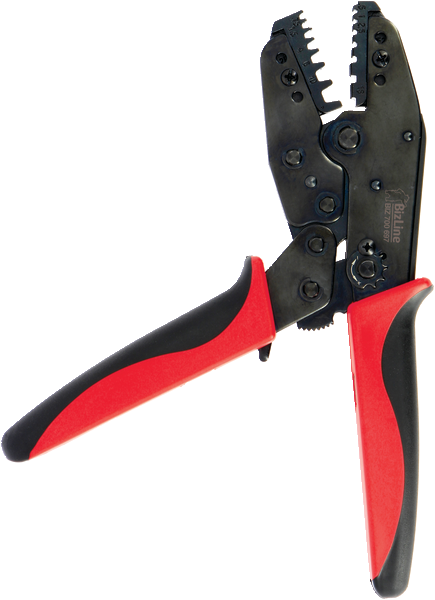 Terminals and cable ends crimping pliers
Build your product in 2 steps :
Multi-component grip.
Length: 229 mm.
Weight: 570 g.
Methode of use and advice
Info
Advice :
To crimp pre-insulated terminals and cable ends, place the wire next to the colour identification on the die.
The dies are not sold separately.

Crimping pliers for pre-insulated lugs 0.5 to 6 mm²