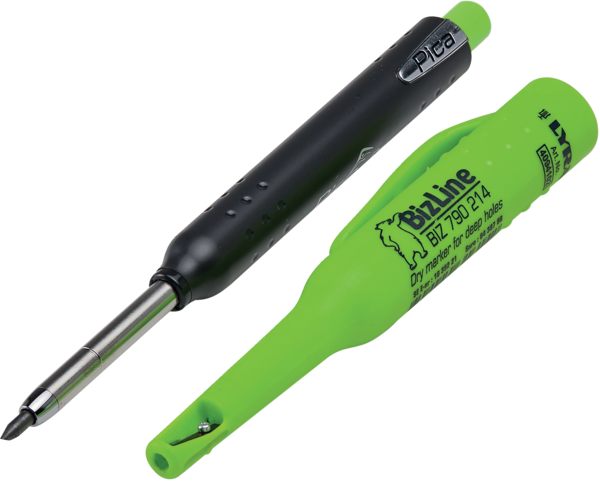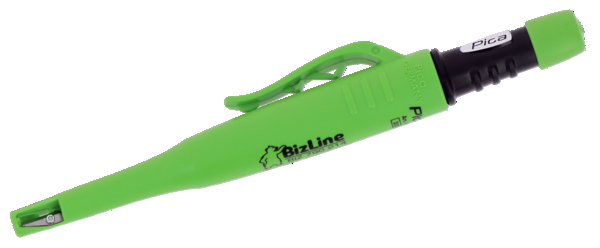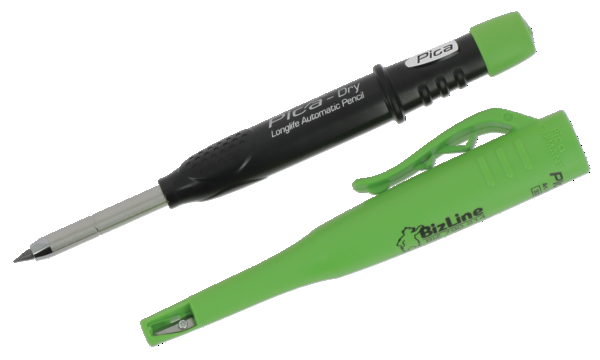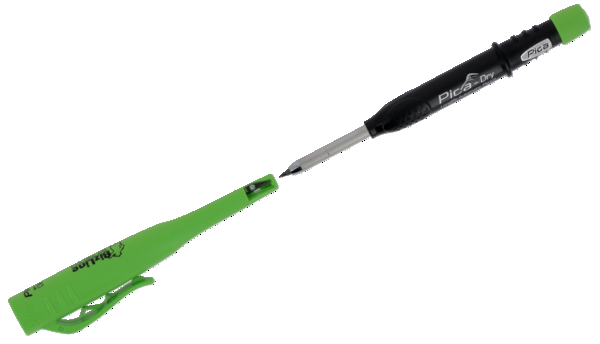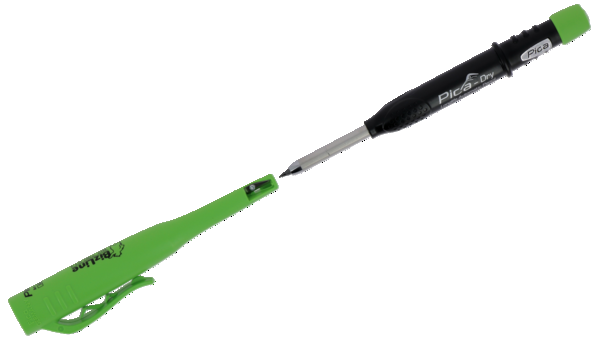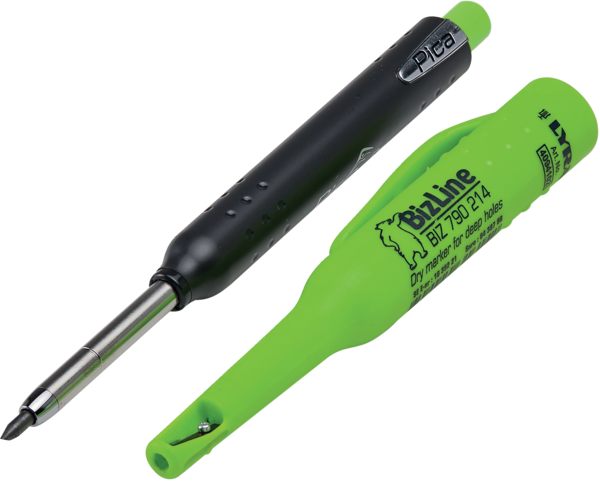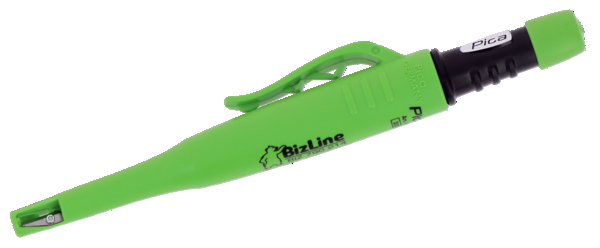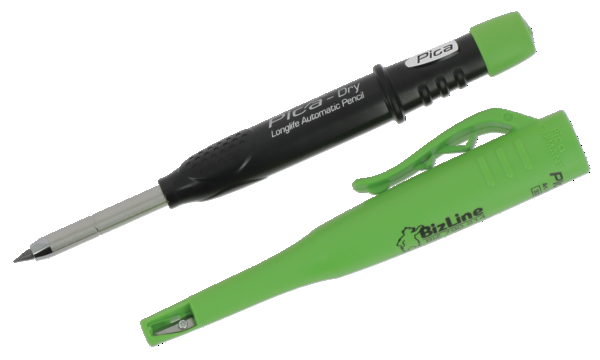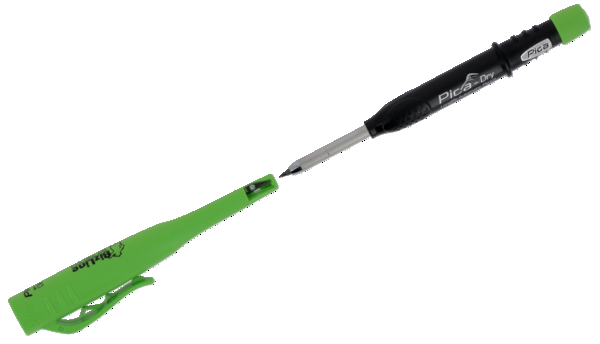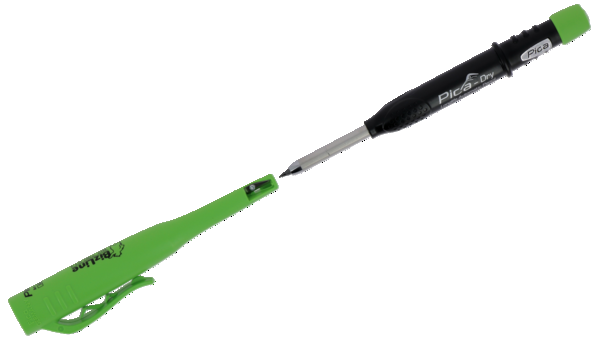 Pica Dry graphite lead pencil
Temporary marking all surfaces!
Telescopic lead pencil.
Lead protected by a cap.
Cap contains a sharpener.
Supplied with 1 graphite lead.
Avantages :
Erasable marking on all smooth surfaces with damp cloth.
Ideal for drill holes and confined spaces.
Application(s) :
For marking and writing on all surfaces and materials. Ideal for surfaces which are rough, dusty, humid, oily, dark, etc.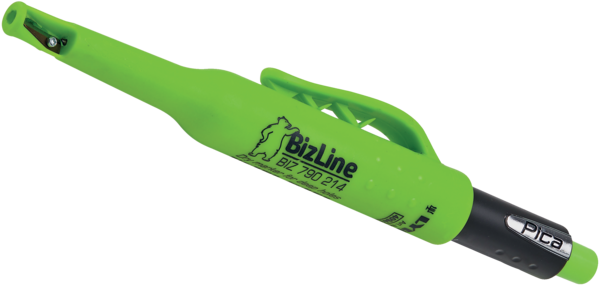 PICA DRY Graphite lead pencil