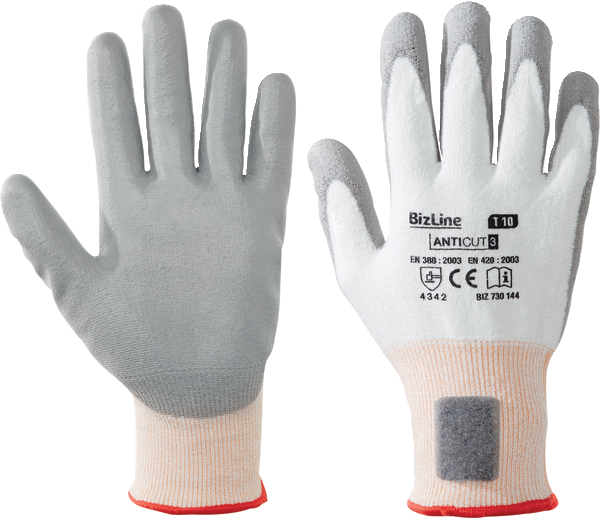 Level 3 anti-cut gloves size 9
Comfort and protection together in the same glove.
Composition: HPPE and spandex, PU coating.
Category II.
Abrasion resistance 4/4.
Resistance to cuts by slicing 3/5.
Tearing resistance 4/4.
Perforation resistance 2/4.
Cutting resistance according to TDM (ISO 13997) D.
Handling of metal sheets, profiles, or any other sharp-edged parts.
Perfect for safe and precise cutting part handling operations in dry environments.
Flexibility

Anti lost

Cut-resistant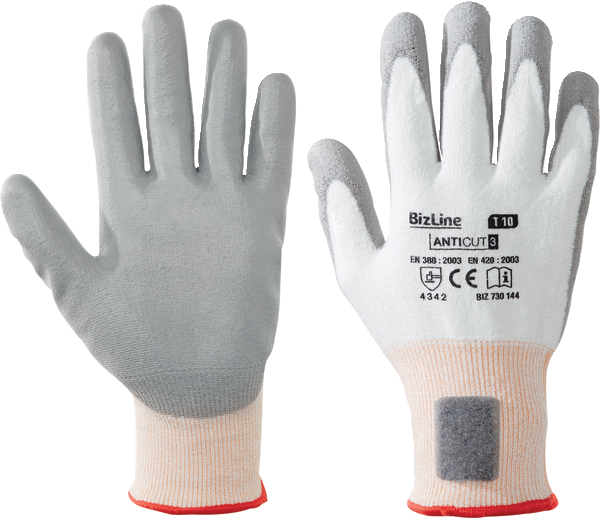 Level 3 anti-cut gloves size 9