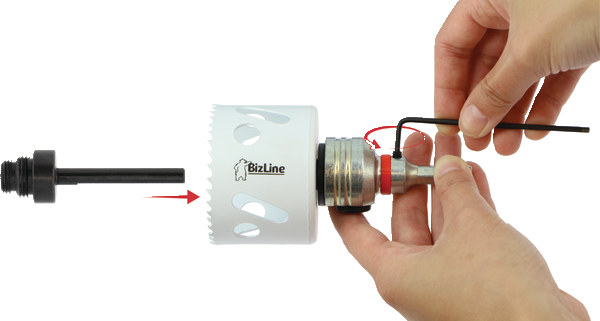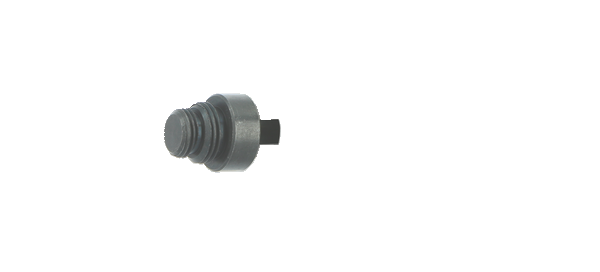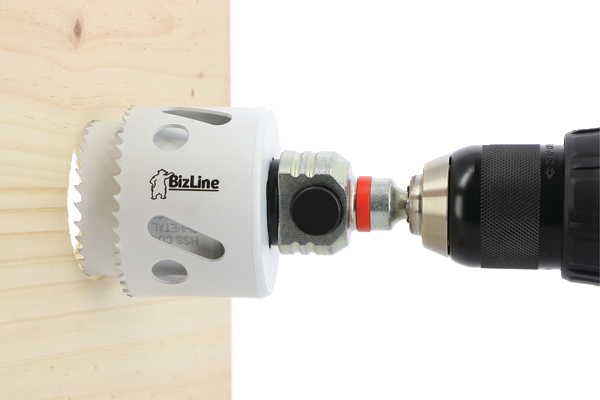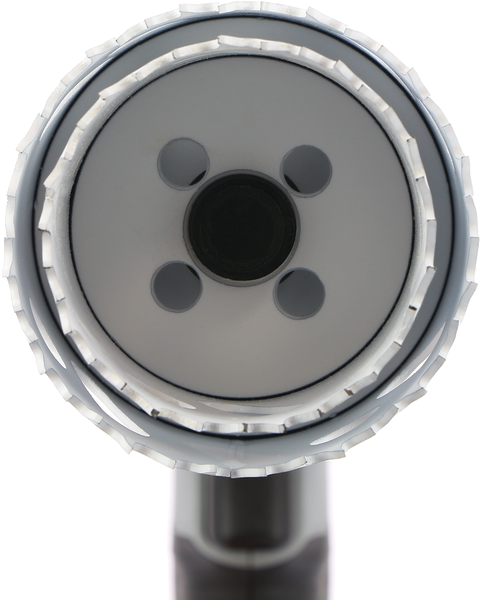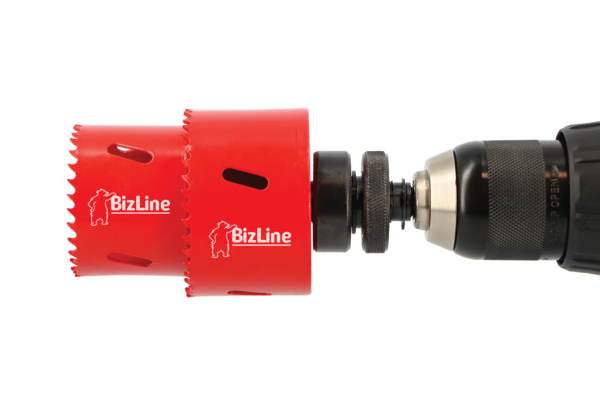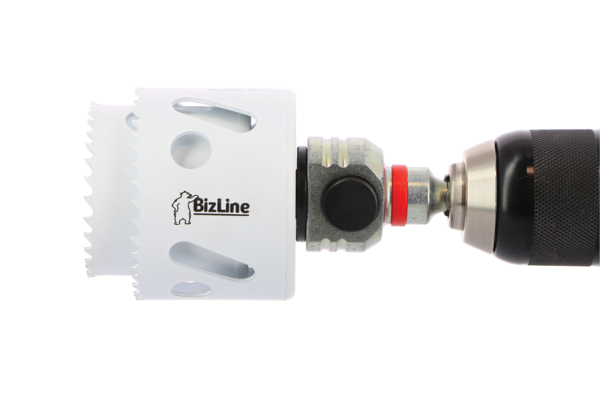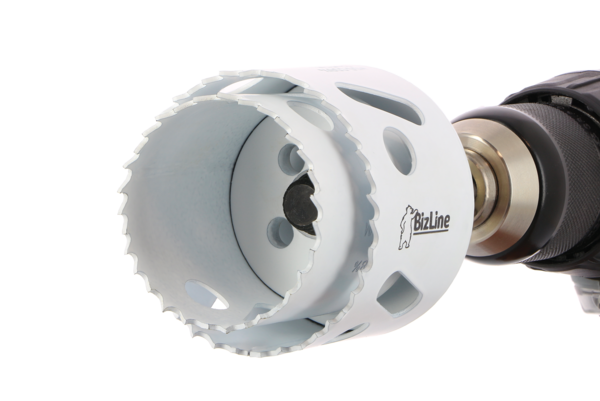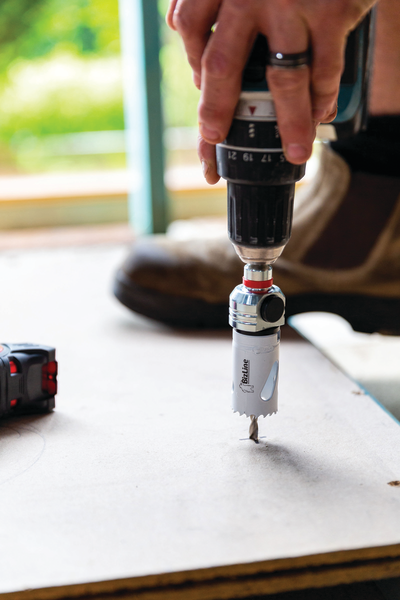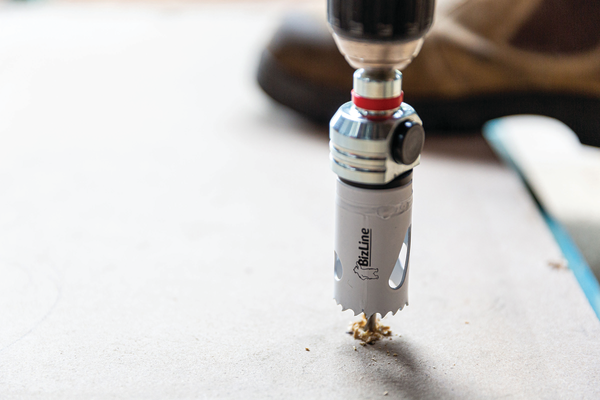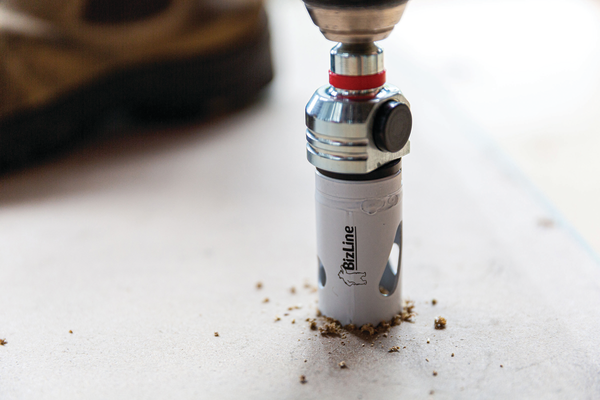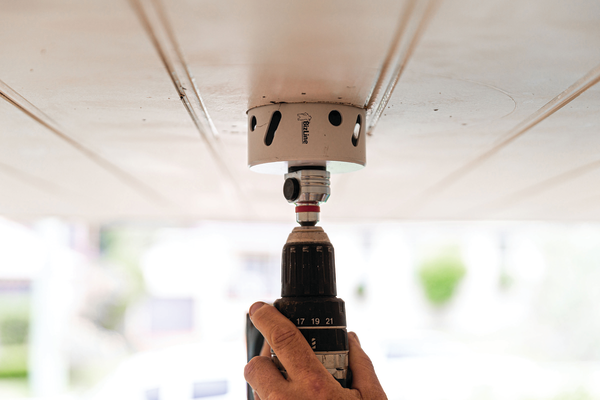 BIZ 700 698
The solution for enlarging existing holes by simultaneously mounting two hole saws on the chuck.
Compatible with all BIZLINE bi-metal HSS hole saws.
Remove the centering drill and mount the largest hole saw on the arbor.
Fit the BIZ 700 698 adapter in place of the centering drill bit.
Screw the corresponding size hole saw into the existing hole on the adapter.

Hole enlarging adaptator