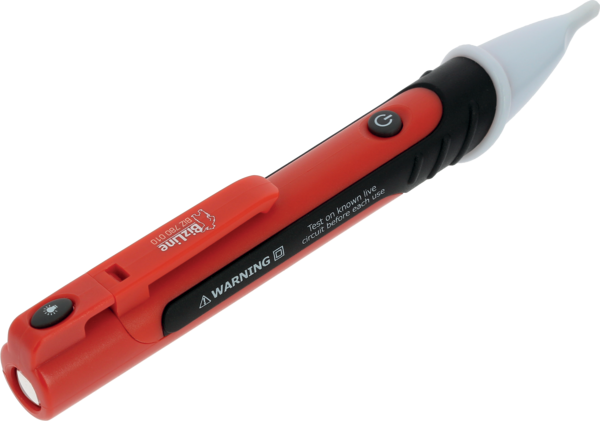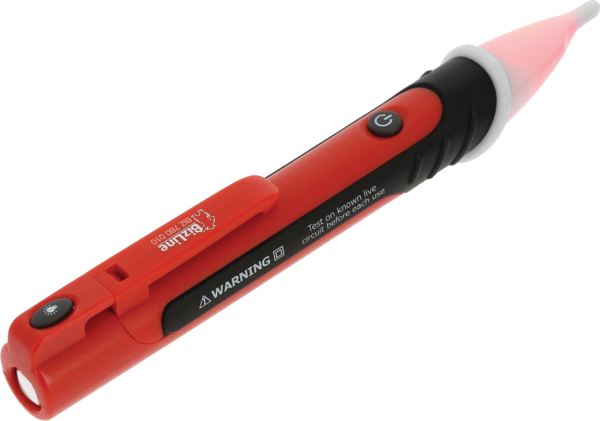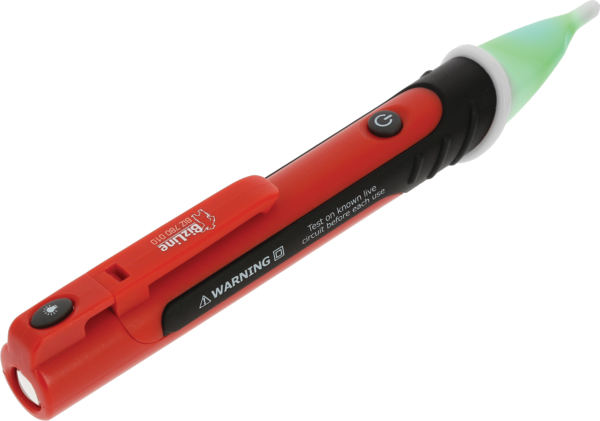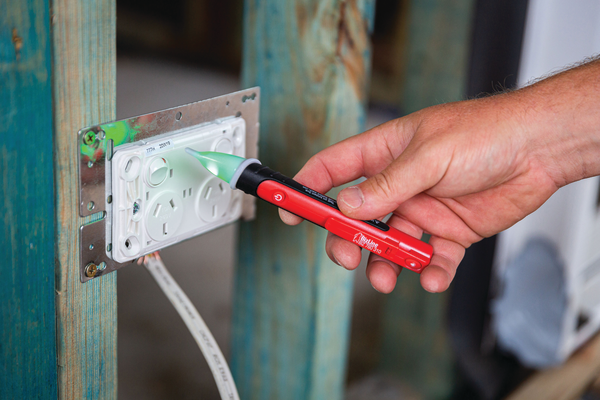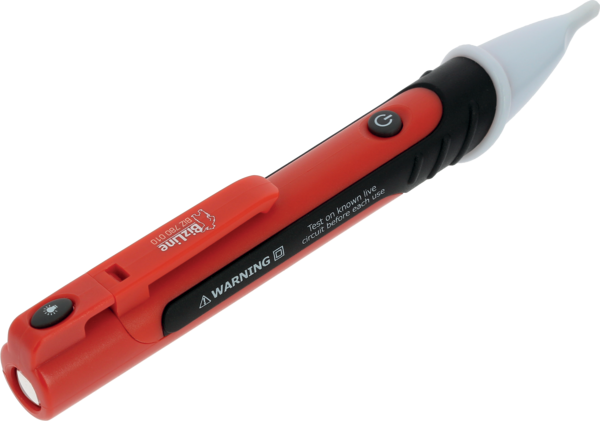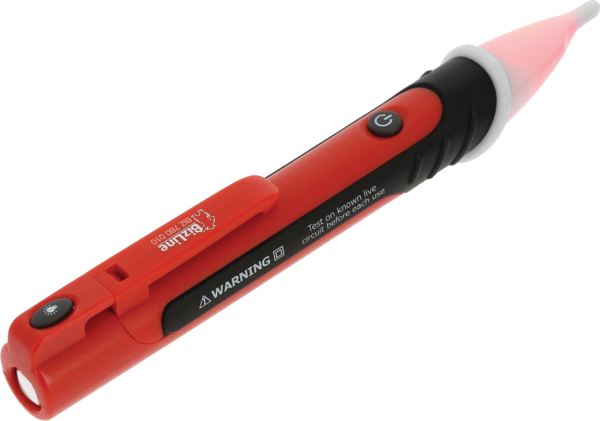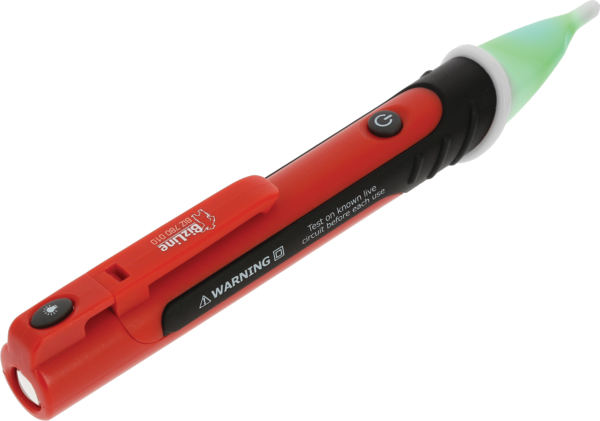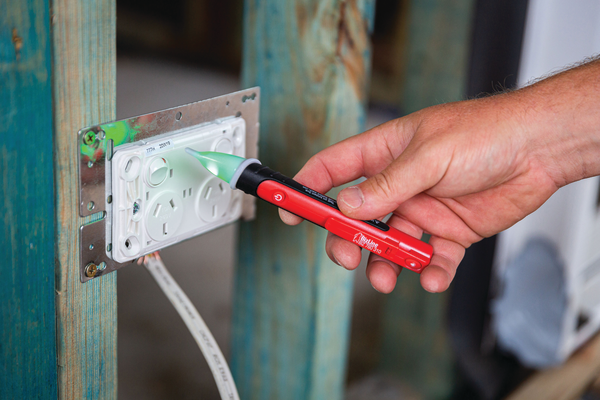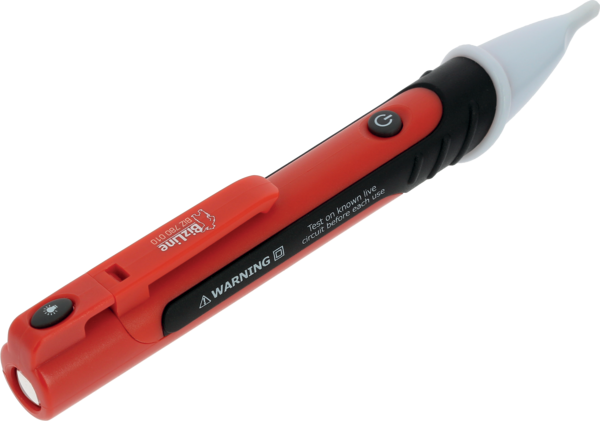 Technical specifications

Instructions

Declaration of conformity

REACH Declaration

RoHS Declaration
Security norm : CAT IV 1000 V.
Measuring range : 12 à 1000 VAC.
Voltage range : 50 VAC à 1000 VAC (50/60 Hz).
Red LED rouge blinks and beeping sounds.
If the tester detects voltage, the "power on" LED in
the tip of the tester changes color from green to red and a discontinuous beeping sound is generated.
Inside application.
IEC 61010-1.

2 AAA 1,5 V included.
Application(s) :
Check the presence of voltage in cables, sockets, switches, terminal blocks, fuses without direct contact with the stripped connector.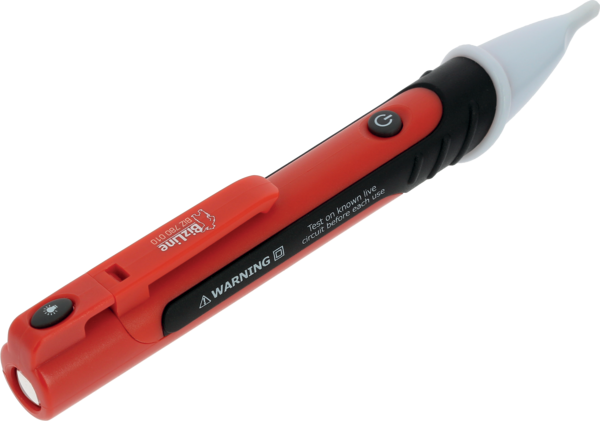 Non-Contact Voltage Tester 1000 V