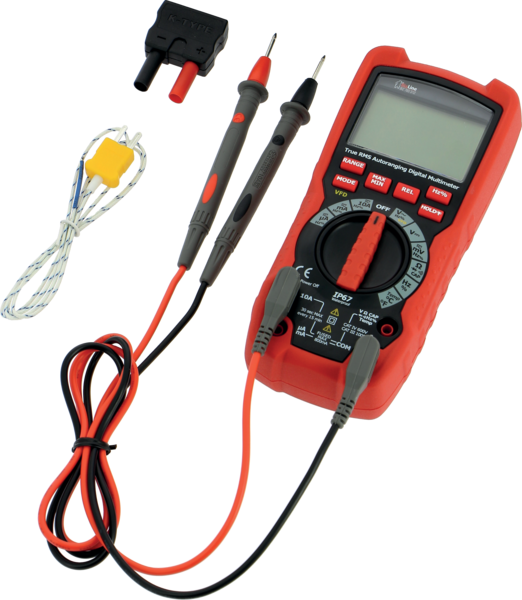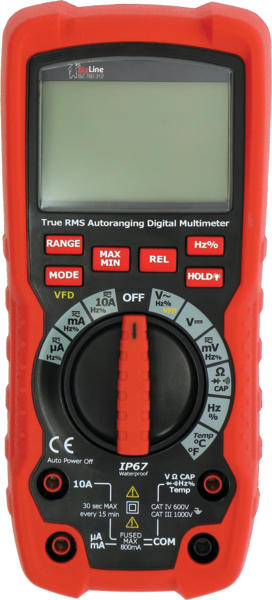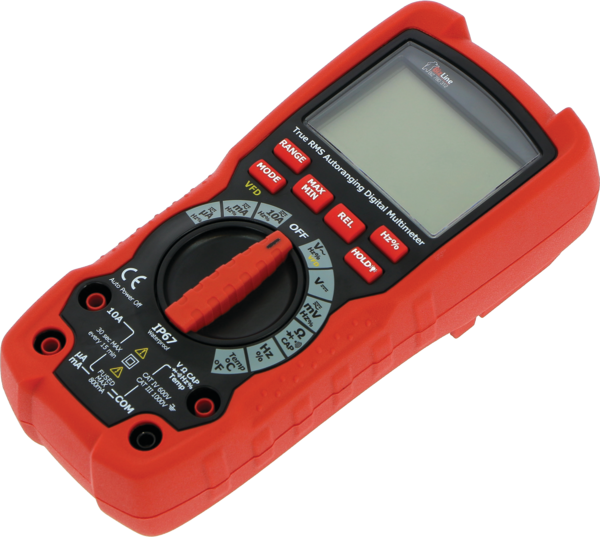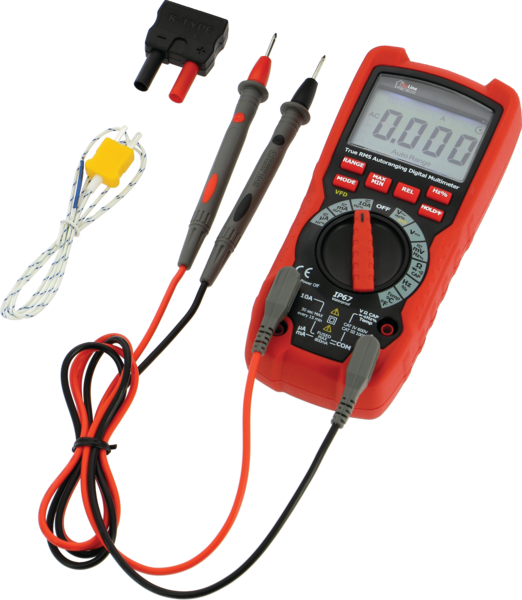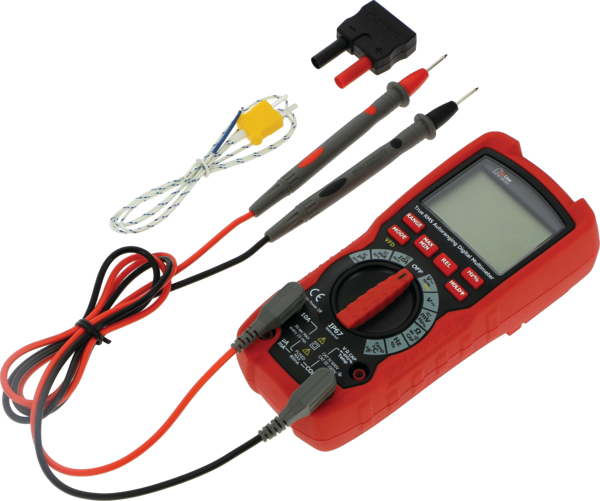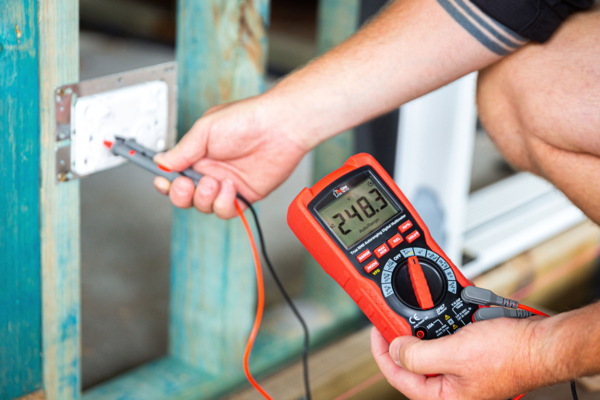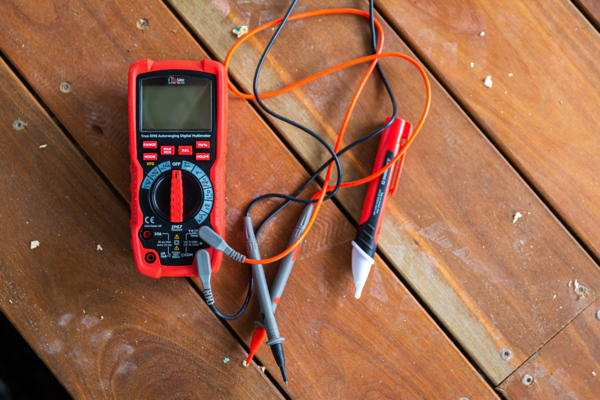 BIZ 780 312
One 9 V battery included.
This device measures AC / DC voltages, AC / DC current, resistance, frequency (electrical and electronic), performs diode and continuity tests.
Robust and waterproof, it is designed for intensive use.
Voltage range: 0 to 1000 VAC.
TRMS.
LCD display.
CAT IV - 600 V.
Continuity test.
Dimensions (mm): 182 x 82 x 59 (including case).
Weight (g): 436 (including case).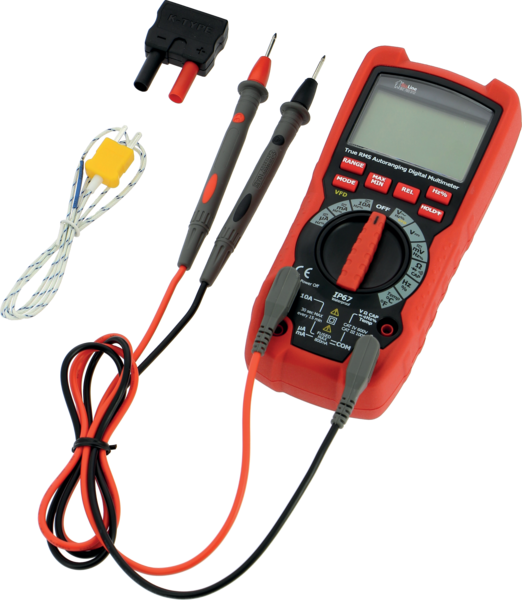 Digital multimeter 600 V