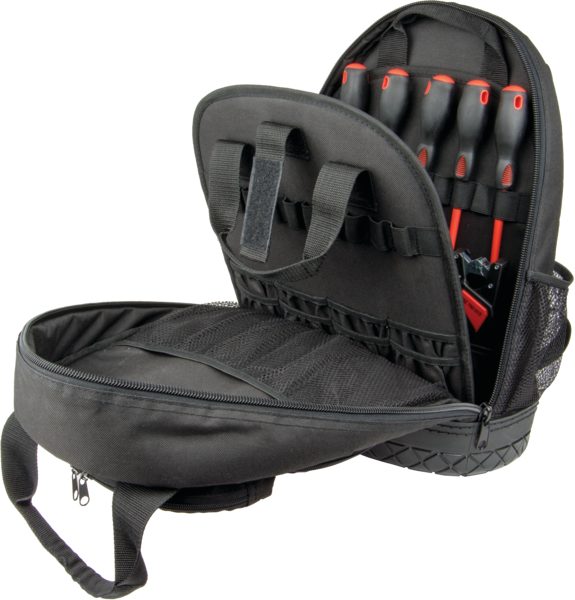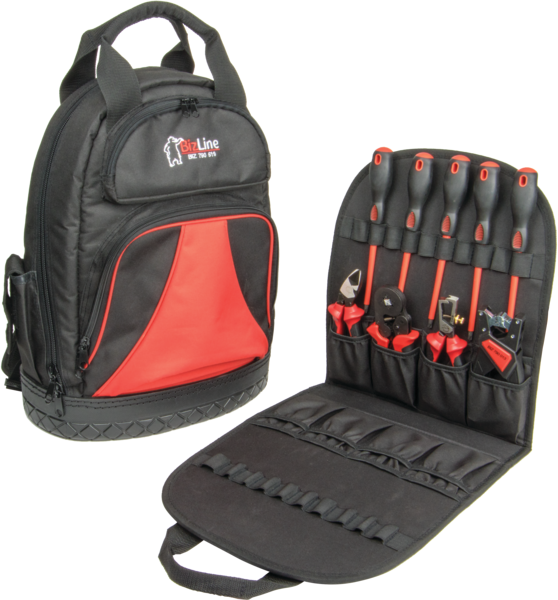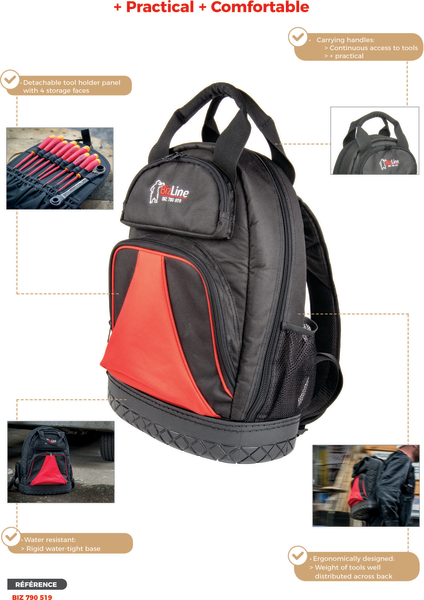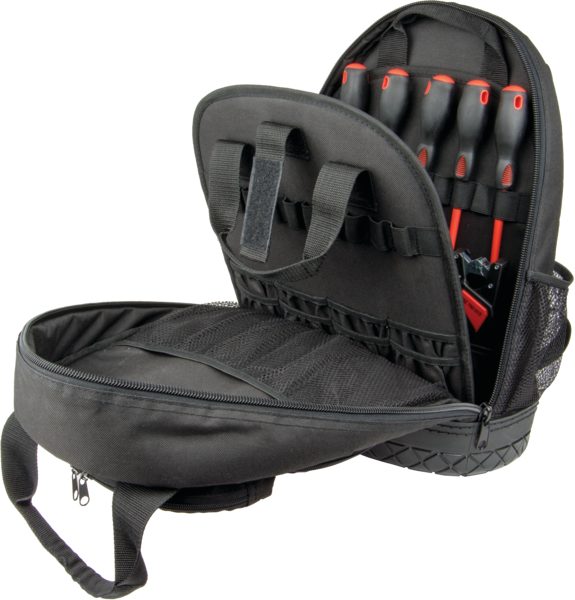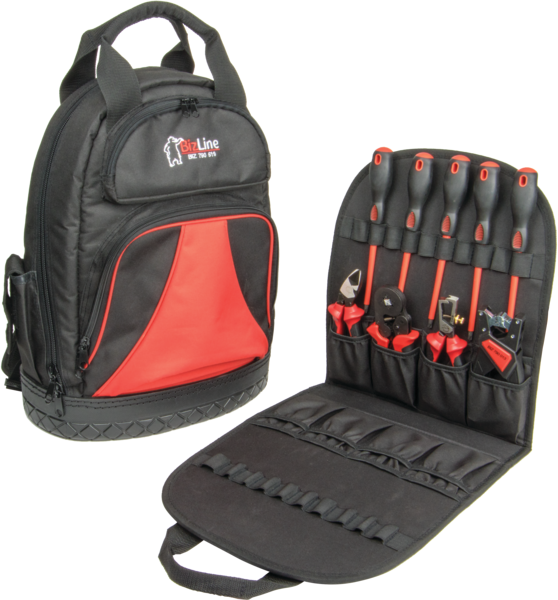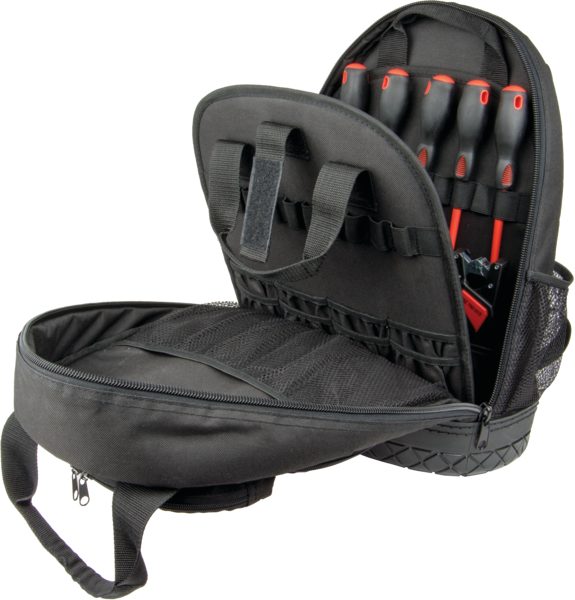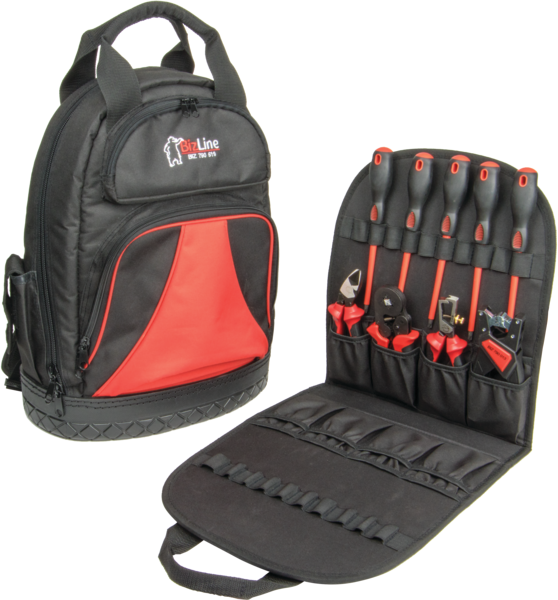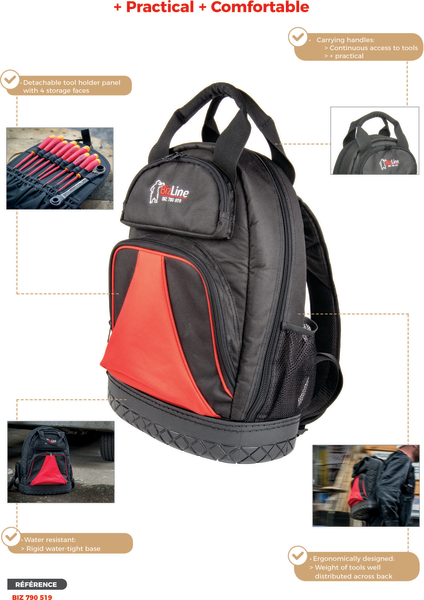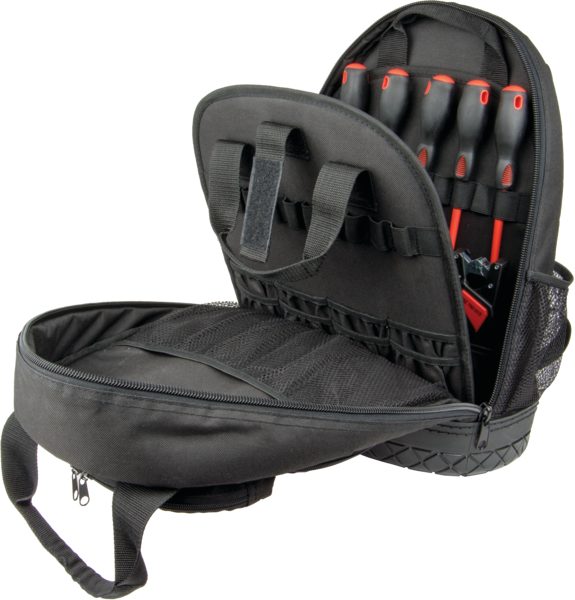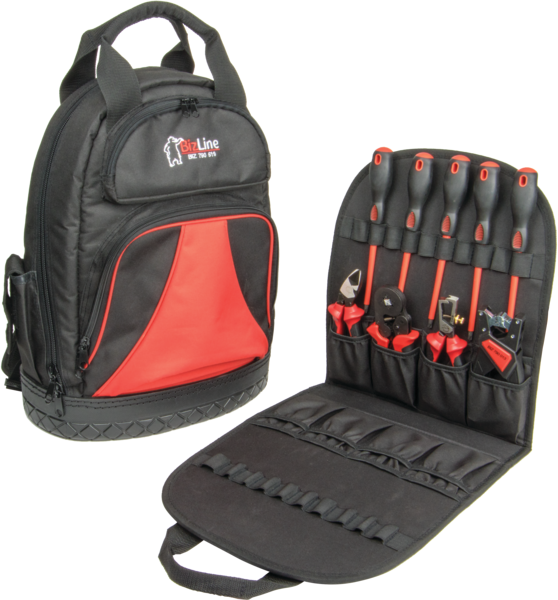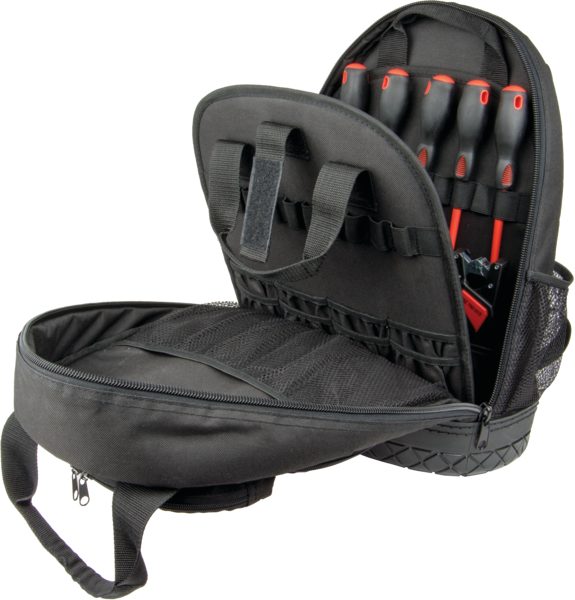 With removable tool holder panel!
• Tool panel with 4 storage faces, each fitted with 8 pockets and 10 pen and/or
screwdriver slots.
• Large interior compartment with zipper.
• Reinforced pack base to lay it on the ground open or closed for permanent access
to the tools.
• Comfortable with padded back and shoulder straps.
• Ergonomic thanks to appropriate tool distribution on the level of the back.
• Cell phone and water bottle compartment
Length

370mm

Width

175mm

Height

460mm

Weight

2.35kg
Tools backpack.
Carried on the back or by hand using the two handles
Avantages :
Water resistant rigid base.
Tool Backpack