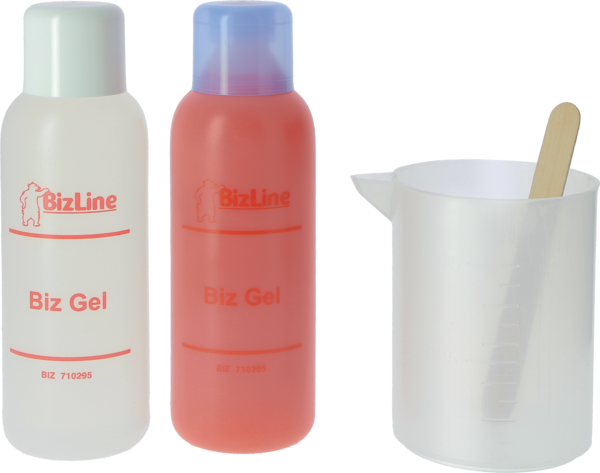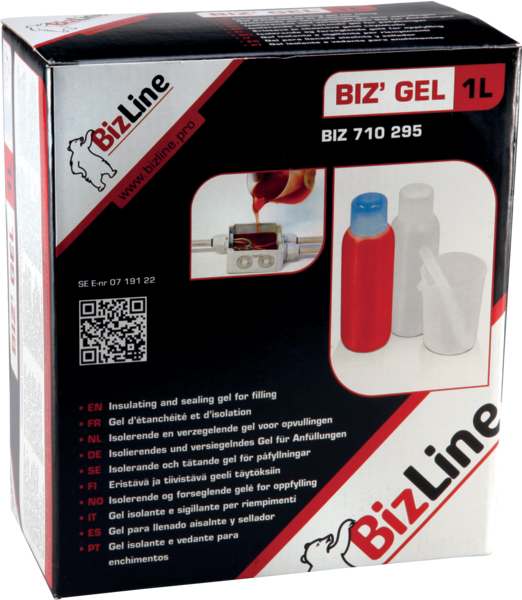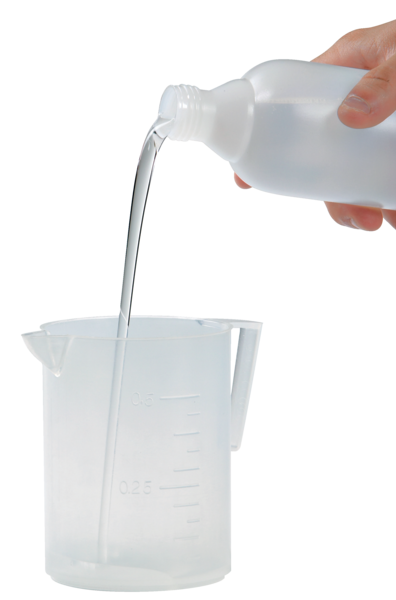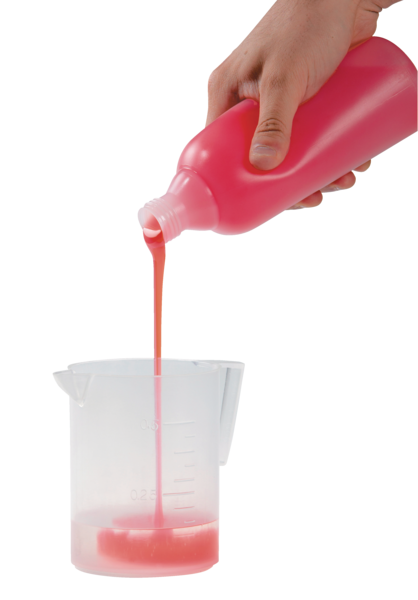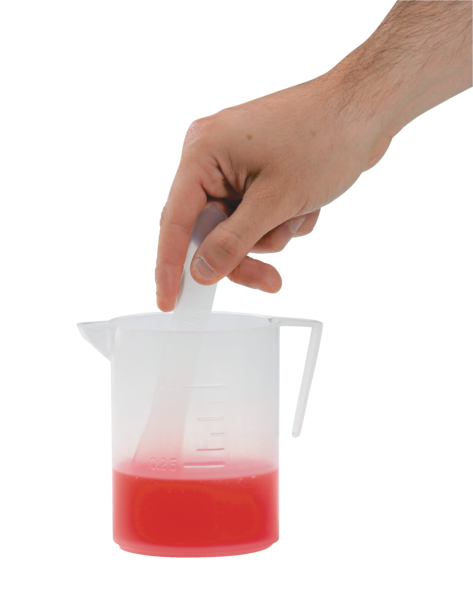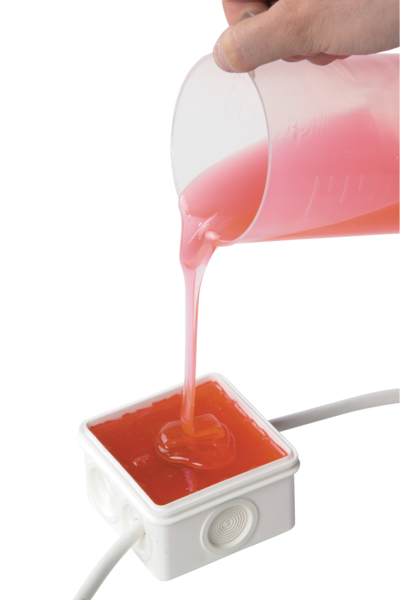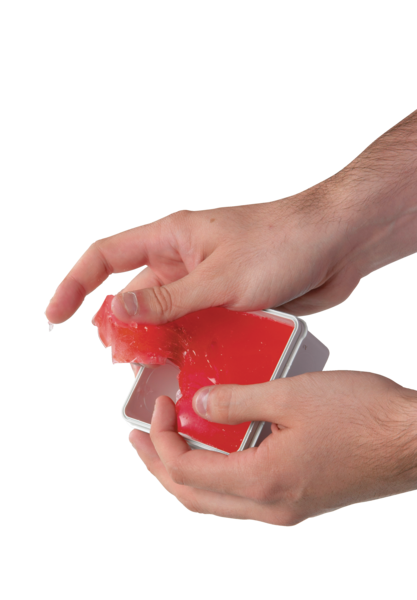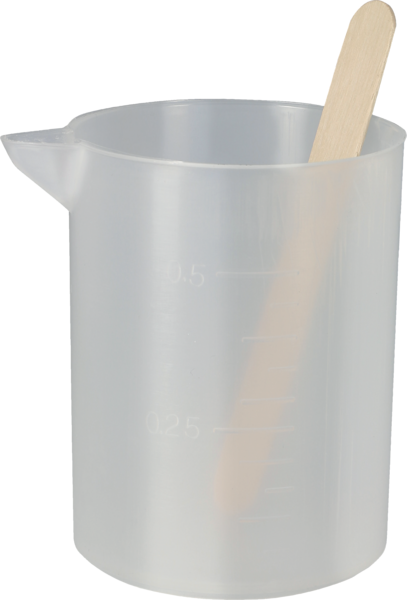 BIZ 710 295
Bi-component gel with high dielectric, thermal and sealing characteristics.
In two practical bottles, the required quantity of the two components should be mixed in a ratio 1:1.
Dielectric strength: > 23 kV/mm.
Volume resistivity: > 2.1015 Ω/cm.
Voltage: from 0.6 to 1 kV.
Installation temperature: +0 °C to +40 °C.
Operating temperature after polymerisation: -60 °C to +200 °C.
Reticulation depending on the temperature:
≈ 15 min at 20 °C.
≈ 45 min at 10 °C.
≈ 190 min at 0 °C.
Sealing and insulation of electrical connections.
Ideal for sealing junction boxes outdoors or in damp environments.
Suitable for sealing outdoor automated devices, intercoms, outdoor electrical and swimming pool installations, etc.
Sets quick (according to temperature).
Easily re-accessible.
Non toxic.
No shelf-life.
Polymerisation even at low temperatures.
For optimum polymerisation, mix Biz'Gel at a temperature close to 23 °C.
Polymerisation may be longer if the product is conditioned at lower temperatures.
IP68 rating only if used in a suitable box.
Pour the two components in a ratio 1:1.
Mix in the pouring pot for 30 seconds.
Pour the gel into the product to make it watertight.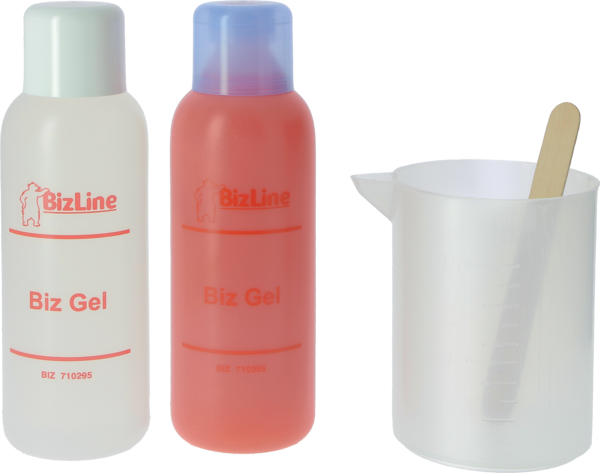 BIZ'GEL sealing gel 1 l