Build your product in 8 steps :
Polyamide 6.6.
Polyamide 6.6 is semi-crystalline industrial thermoplastic with high mechanical strength.
Operating temperature: -40 to +85 °C.
Installation temperature: -10 to +60 °C.
Avantages :
UV-resistant.
Excellent resistance to low temperatures and temperature changes.
Halogen free.
Resealable bags!
Methode of use and advice
Info
Advice :
For easier fitting of cable ties between 3.6 and 9.5 mm wide, use tool BIZ700010.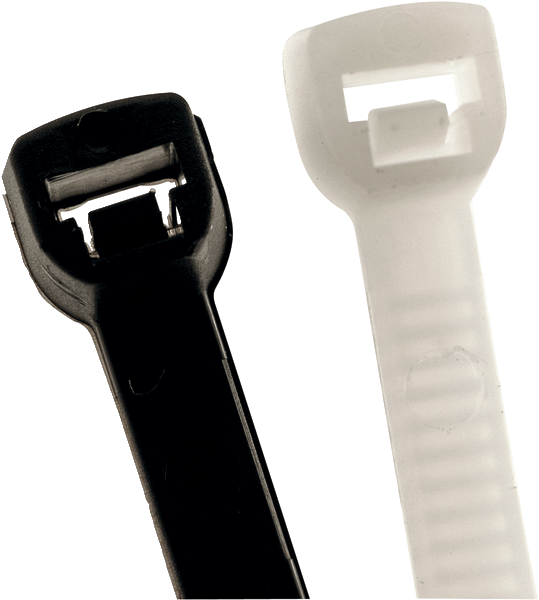 Cable tie UV PA 6.6 natural 300 x 7.6 mm (x 50)