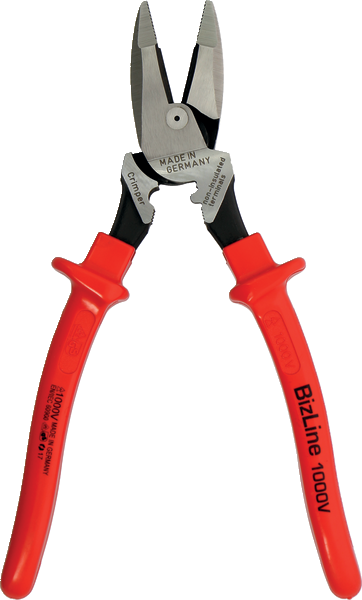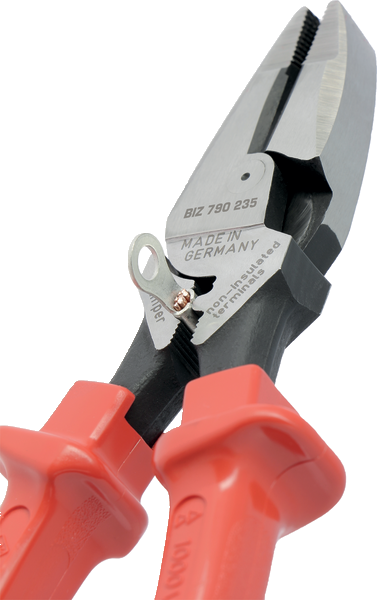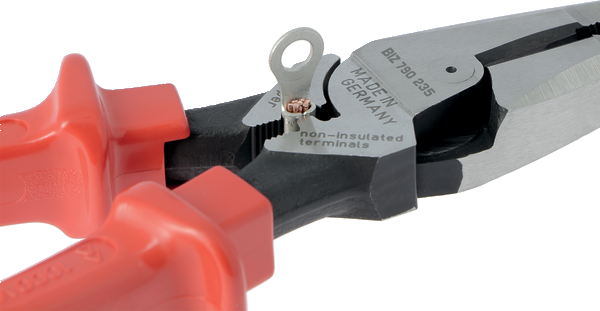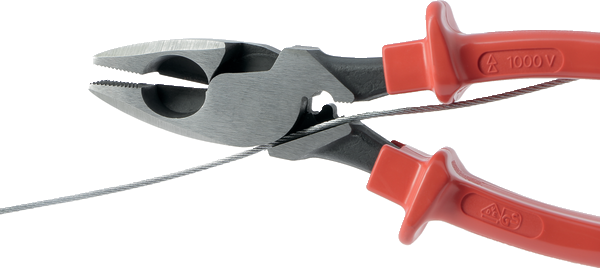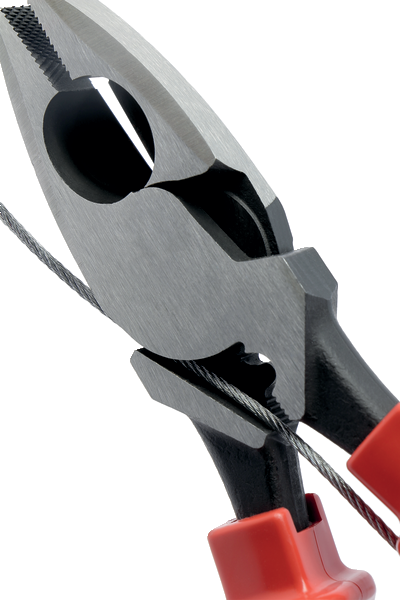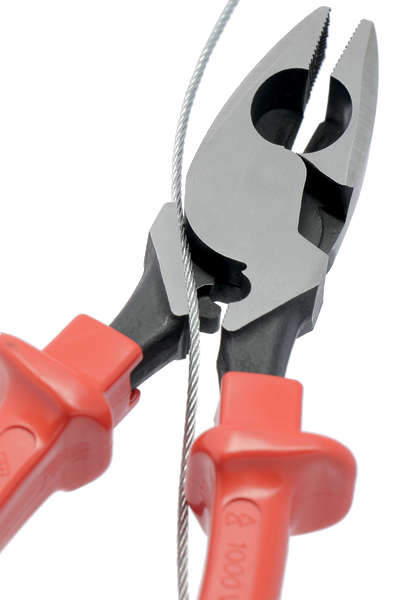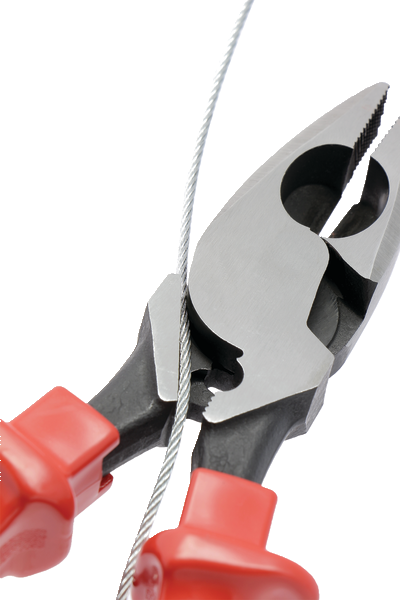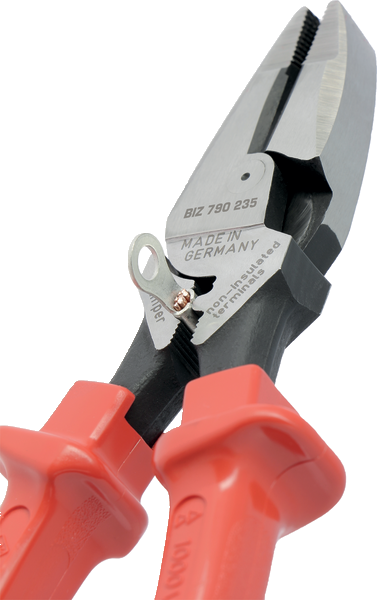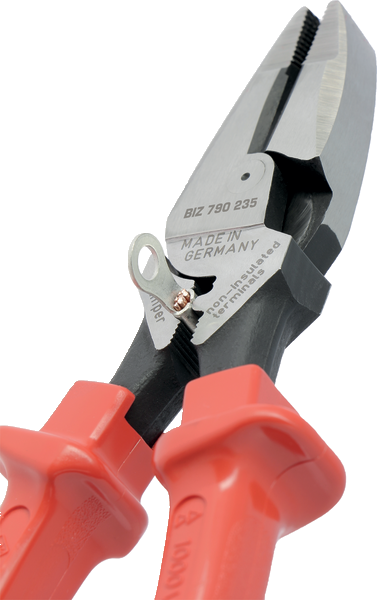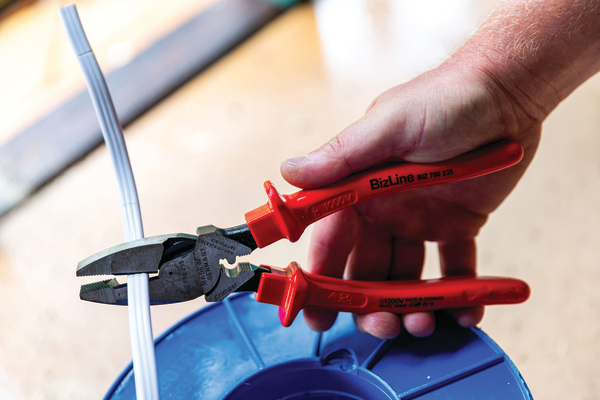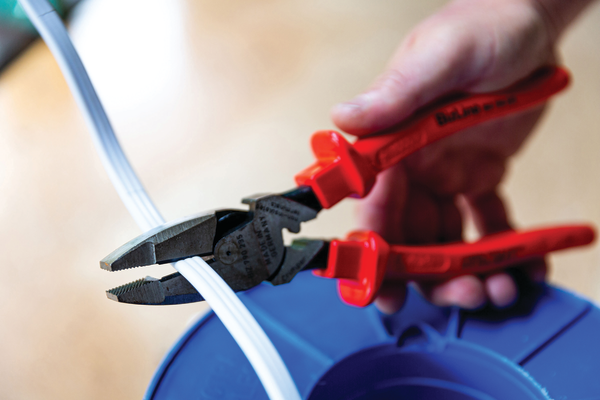 1000 V insulated Linesman plier 240 mm
BIZ 790 235
1000 V insulated clip with an exclusive design!
Universal clamp type Linesman.
Polished finish.
PVC sleeves.


Length

235

Weight

450g

Norme

IEC 60900
Gripping area with jaws streaked in a cross to grab and pull efficiently.
Cut of soft and hard threads.
Crimping.
Draw of cables.
Input area below the hinge.

1000 V insulated Linesman plier 240 mm